Personalisation has become the top priority for retailers and etailers, but as Ben Cooper reports, it's a complex business to get it right behind the scenes.
In a retail market as competitive as the UK, where shoppers have some of the world's most web-savvy brands a few clicks away, standing out and offering something that feels unique to the customer is rightly treated as a priority.
But while it's easy to see what that means for a shopper – bespoke offerings, intelligent marketing, customisable search tools and loyalty schemes – it's far from simple for retailers to put it in place.
A change in mindset
Personalisation does not just require investment in technology and the creation of a master plan, it can often involve a change of mindset across the organisation.
Retail is an industry of traders that pride themselves on understanding what a customer wants and what offers they react to.
To hand over the control to technology and allow it to decide what products, offers and communication a customer sees, can be disconcerting.
The big challenge for many retailers is what strategy to follow as, when it comes to personalisation, one size does not fit all.
Retail analyst Richard Hyman says that to find what approach best suits them, retailers need to be guided by their customers.
"The operational side has to be decided by the front end. The back end needs to be designed accordingly, although that's not always the case"

Retail analyst Richard Hyman
He says: "The operational side has to be decided by the front end. The back end needs to be designed accordingly, although that's not always the case."
WoolOvers chief customer officer Martin Francis says it sought customer feedback before it adopted personalisation, and it used this to develop a roadmap which set out its objectives.
The etailer has a 27-point action plan focused on targeted messaging and content, giving guidance to customers, bettering the user experience and improving the checkout – the elements it believed were most important to its customers.
But the head of ecommerce at one fashion etailer says: "Personalisation is a big part of our strategy, but as soon as trading looks tough, we get orders from above to switch it off and offer blanket discounts."
Practicology head of insight Will Dymott says that brand-led retailers can also struggle as they feel like personalisation can take away their unique ability to curate the customer experience.
"On site, we can personalise navigation menus, sort orders and product recommendations. And after customers have shopped, the way we keep in touch is increasingly personalised"

Jon Rudoe, Shop Direct
"Even though the data shows us that customers who have bought a blue jumper tend to buy a red skirt, it doesn't sit well for some retailers to show these products to shoppers. They feel it is not right for the brand," he says.
Dymott says retailers need to "trust what their customers are doing".
"The technology is personalising based on what customers are actually doing. You need to trust your customers – they know what they want," says Dymott.
However, he recommends that retailers build rules into their system to "make sure they are not doing anything daft" such as pushing coats to shoppers who have recently bought a coat.
Francis says it is crucial for all departments to get behind personalisation, and for WoolOvers a supportive boardroom has been key to this aim.
"It wasn't that difficult to reverse the mindset of the company," he says.
Francis adds that the business now adopts a 'fail fast, learn fast' mentality where it tries new things on its website, many of which will fail, and it is happy to learn from those failures.
Dymott agrees that the whole organisation needs to buy into personalisation and recommends demonstrating how it works in practice to all disciplines. "It can help teams across the company understand their customers better," he says.
Mind the skills gap
It is well documented that the skills needed to drive personalisation are hard to come by in retail as data scientists are highly sought-after across all industries.
According to recruitment website Indeed, job postings and job searches for the role have reached an all-time high. In fact, McKinsey believes there will be a 40-60% shortage of qualified applicants for these positions by 2018.
This makes it hard for retailers to attract such talent, which can demand sizeable salaries.
Personalisation Exposed – a report produced by Retail Week in association with Monetate earlier this year – revealed that 39% of retailers surveyed said they had no budget for HR to implement personalisation systems.
However, the skills shortage need not restrict retailers' personalisation efforts. Francis says the technology providers it works with have given it vital personalisation expertise, while Dymott says using consultancies can be a good option for building skills, particularly for smaller retailers.
WoolOvers has been building its own expertise to supplement that of its technology partners. "It's important that your business has the capability.
You need someone to look at the data and action it," says Francis. He adds that it is developing the skillset of existing employees to carry out its personalisation plan.
Systems and data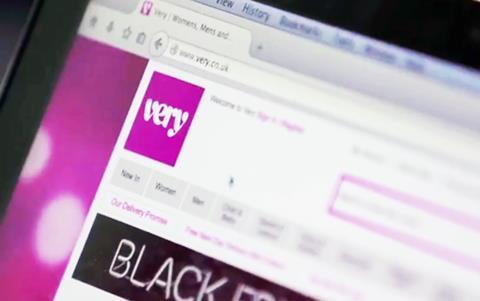 Etailer Shop Direct has achieved an almost unprecedented combination of personalisation and scale, but what has it had to do behind the scenes to pull this off?
Shop Direct retail, technology and data director Jon Rudoe says that a system needs to be functioning perfectly from bottom to top.
He says: "We personalise throughout the customer journey. To attract customers, we're working with Google and Facebook to identify users who look like our most valuable customers, and serving these users relevant and timely ads and product recommendations.
"On site, we can personalise navigation menus, sort orders and product recommendations. And after customers have shopped, the way we keep in touch is increasingly personalised."
At the root of this, he says, are sophisticated operational systems that don't just process customers' journeys through Shop Direct's site but learn along the way.
"Using machine learning we can identify customers who are exhibiting signs of lapsing and automatically contact them with an incentive to shop," says Rudoe.
"We can even use machine learning to predict when a customer will run out of a product they've previously purchased, automatically sending a handy reminder to stock up on the product."
Cue one of the key components in any retailer's machinery: data.
Thanks to a host of tools located at every step of a journey – from a chat with a store assistant to information gathered while browsing online – retailers are learning more about their customers 24 hours a day.
However, retailers need to be smart with the information that comes in, according to James Blake, chief executive of data and text analytics firm Hello Soda.
He says: "There is no use in having the data without having the technology capable of deriving true insight from it. Equally there is no use in having this technology without having the data.
"Retailers need to build a process that allows them to connect to the digital consumer and leverage this data to provide a true personalised experience"

James Blake, Hello Soda
"What retailers or ecommerce businesses really need to do is build a process that allows them to both connect to the digital consumer and leverage this data to provide a true personalised experience."
One way of doing this is to arm the shopper with the power to teach your system.
Take Waitrose's loyalty scheme – instead of pitching offers to customers based on stock levels or perceived affinity to a product or brand, the grocer allows shoppers to choose what discounts they get.
The MyWaitrose loyalty scheme, which allows shoppers to pick 10 items that they receive discounts on, was launched in 2011 and is still growing in numbers.
Blake says retailers need to decide what data is important to them and what is going to give them the greatest insight into their customers. "Etailers need to look beyond basic data and move towards insights that are out of the ordinary.
"For example, don't just base offers or marketing on what the consumer has bought in the past or where they live – offer them something because it fits their lifestyle, interests and personality."
Dymott says Practicology looks for patterns in the data that show where a brand is performing particularly well or badly and identifies why that is and build upon it. "We look for behaviour that is different from what we would expect – that's where the gold is," he says.
Retailers that have the process, plan and people to not just find but extract that gold will emerge victorious in this new data-driven retail world.