From artificial intelligence to data science, opportunities are opening up in retail. We explore how new technology is pushing boundaries.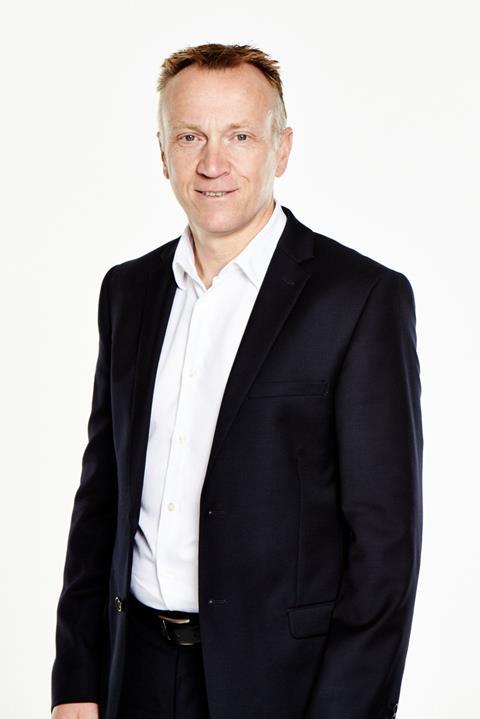 Personalisation is by no means a new idea, yet most retailers would agree that they are just on the cusp of realising its power.
Ever more sophisticated technologies are set to make personalisation more efficient and enable retailers to gain an edge over their rivals in the way in which they are able to communicate with their customers.
Etailer Shop Direct, for instance, is betting on new technologies to drive its personalisation output. The retailer's group ecommerce director Jonathan Wall says that its Very.co.uk, site already has the capability to serve up over a million versions of its homepage, as well as millions of personalised galleries, so that a customer would see a page tailored towards them rather than one for a generic audience.
And he sees this as just the beginning. "Ultimately, personalisation is only as good as what you know about your customers. The future is to develop and unearth richer and richer data, and continuously improve how we analyse it. I don't see progress in this area slowing down," says Wall.
He adds: "As that data becomes richer, it's about the disruptive new tech we use to apply it – dazzling our customers and making the user journey even more seamless.
The rise of the internet of things
"New technologies will play a big role. The internet of things can help us learn more about our customer contextually, helping deliver even richer data, while artificial intelligence (AI) and machine learning can help to improve decision making and how accurately we apply data to personalisation."
Shop Direct and the Post Office are both looking at using conversational user interfaces in the future, as consumers increasingly seek urgent responses to queries.
AI chatbots like these could be used as virtual assistants to help recommend products for an online shopper, and could be aided with augmented and virtual reality so that customers can see what a specific product looks like on them, or in their house.
One day customers may be able to feel products using special tactile gloves when browsing online, which is an area Shop Direct is investigating. In the future there could be no need for a customer to even have to visit a retailer at all.
"Ultimately, personalisation is only as good as what you know about your customers. The future is to develop and unearth richer and richer data"

Jonathan Wall, Shop Direct
Picking up Wall's point about the rise of the internet of things – the concept of a network of physical devices communicating with each other – a customer's fridge could tell a preferred supermarket that it needs milk, and organise online delivery at its preferred time.
It could also give retailers far more data, particularly about how the customer uses the product purchased.This could enable the retailer to recommend accessories for that product, suggests personalisation specialist RichRelevance's EMEA director of marketing Harriet Fletcher.
Ideal Shopping Direct head of customer insight Nick Greatrex says the retailer is using artificial intelligence tools to check how often customers are opening their email, following links and purchasing through that click.
This enables the retailer to determine how frequently it should email its customers so as not to inundate them.
And Nectar managing director Will Shuckburgh says that his customers can access more than 100 offers a week that have been selected for them, thanks to a "sophisticated algorithm-driven personalisation engine" that incorporates machine learning.
The more customers engage with the technology, the more it develops to ultimately become more personalised.
Fletcher believes that AI is still very much in its infancy, and that in the future it could predict and associate why shoppers have preferences for one product over another, and start to recommend other products in a more refined way than algorithms do currently.
AI could also be used for automated check-out experiences, says Cloudera expert on consumer products and retail, SME, Dave Shuman. "Practically this would be a real-time way for customers to pay for an item off a rail – their mobile will automatically process the online payment. However we're certainly not there yet," he says.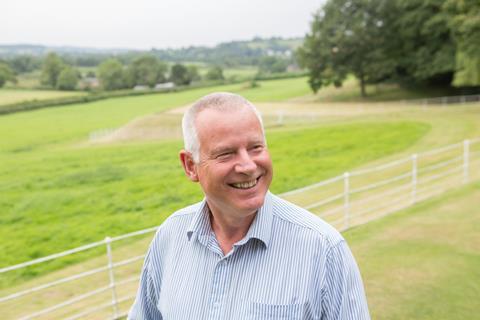 For Go Outdoors multichannel director Jon Asbury, the only way for retailers to really succeed at personalisation is to have a unified approach to technology rather than disparate systems that do not communicate. This will enable them to know exactly what a customer does and does not like every time they land on a retailer's site. But he observes that ideally a retailer should also understand the context of every visit.
"Is the customer shopping for themself or for a child, a parent or a friend? This can only be understood via a single view of each customer, with in-session clicks and views collected and understood in real time. The specific nature of unusual or untypical behaviour will enable relevance to be tweaked according to a genuine understanding of the visitor's intention," he says.
Go Outdoors uses Apptus which incorporates an algorithm that analyses and compares current and historical customer behaviour. This instantly adapts product categories and ranges over time to create a personalised experience for all of its customers.
According to Greatrex, in the future retailers will spend more time focusing on "broader relevance" – where if a customer buys a gardening product, it does not necessarily mean they are only looking for that kind of item, but they are more likely to be a homeowner, meaning that a whole different range could interest them.
The human element
But where does all this tech leave the human element of retail? According to Asbury, human interventions should comprise the smallest element of personalisation.
"Website automation should do the heavy lifting and retailers should rely on the machine running 24/7 with human intervention overriding that algorithm every now and again if required," he suggests.
"The specific nature of unusual or untypical behaviour will enable relevance to be tweaked"

Jon Asbury, Go Outdoors
Wall agrees that technology is not the be all and end all: "In some cases of personalisation, human intervention is needed. It's usually at the start of the journey," he says. "Take fashion as an example – we might need an expert to identify and select an emerging trend which our customer base hasn't tapped into yet.
"Once this trend has been selected, innovations like AI can help to do the rest, gradually learning through behaviours that customers want and don't want these trends, and serving them up as and when they do. Data scientists can also help to optimise algorithms throughout the process."
Overall, the future looks exciting for personalisation as retailers increasingly take advantage of more sophisticated technologies in order to better communicate with shoppers.
As Wall says: "Personalisation will become even more powerful, even more relevant."
Take part in the conversation on Twitter by following @RetailWeek and using the hashtag #Personalisation