Tesco plans to open a digital lab dedicated to multichannel insights - and it joins other retailers with similar centres. Is this the future?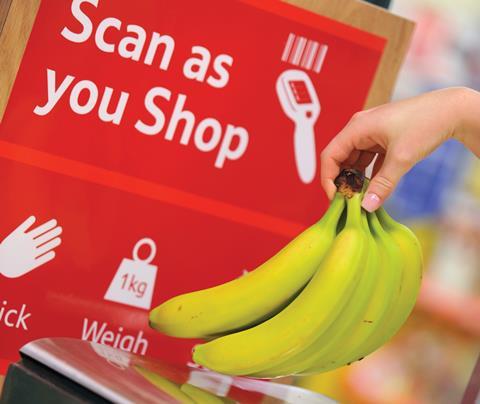 Why are we talking about this now?
Tesco has opened a new office in Shoreditch, London, to house a team of mobile app developers. The group, headed by mobile experience director Luke Vinogradov, will identify future trends in shopping on smartphones to inform the retailer where it needs to invest and develop apps. The retailer already has a number of apps, including for Clubcard members and shopping on the go.
Who else has innovation hubs?
Tesco joins Amazon as well as an abundance of technology start-ups in the area, dubbed Silicon Roundabout because of the influx of digital companies. Marks & Spencer created a digital lab at its Paddington head office earlier this year "to test some quite experimental stuff", according to multichannel ecommerce director Laura Wade-Gery.
What are the advantages?
Wade-Gery said M&S wants to build a Silicon Roundabout-style mentality with the lab. She said the technological knowledge that characterises youthful digital companies is something that the retailer wants to harness.
Creating a separate arm mirroring the model of start-up technology companies - run on low overheads by small organisations - is an approach often used by those wanting to drive innovation. It can allow retailers to develop their own technology, which can be licensed out, as well as made use of directly. Ocado, for example, is in talks about Morrisons using its intellectual property.
IMRG chief information officer Tina Spooner says mobile developments and the increase in mobile's use in shopping is propelling innovation. "We have a new breed of consumer and retailers need to be innovative," she says.
How easy is it to recruit people for tech roles?
The IMRG e-Retail Survey earlier this year revealed 70% of online bosses intend to recruit more staff this year.
However, Asos chief executive Nick Robertson said hiring staff in a competitive market is difficult. Speaking at Retail Week Live in March, he said: "Trying to attract the right calibre of technology people is increasingly hard."
Robertson added that the etailer is working with universities in Birmingham to line-up potential new recruits.
The Hut Group chairman Richard Pennycook also said at the event that young people are attracted to jobs with a cachet and an inventive working environment, rather than simply a lucrative salary.
Large retailers continue to make a play to develop in-house innovation as both technology and consumer habits change rapidly.