At midnight on December 31, 2017, you could draw a clear line between digital natives and digital immigrants.
When the clock struck 12, every single person aged 18 and over had been born in the 1900s: analogue babies who have learned their digital habits.
Those under 18 were born in the noughties, and the world looks different to them.
Understanding Gen Z
Marketers have named this new digitally minded group Generation Z. We're all eager to understand the minds of people who have never not known the internet.
Gen Zers are fundamentally like millennials, but more so. Every millennial habit that rubs Gen X and baby-boomers up the wrong way, you'll find multiplied threefold with Gen Z.
Broadly speaking, that's the conclusion of 2017 study 'Generation Nation', a survey of 4,000 Americans aged 13 to 71.
Gen Z is the most open, diverse and inclusive generation yet.
"Every millennial habit that rubs Gen X and baby-boomers up the wrong way is multiplied threefold with Gen Z"
They're vocal about it, too – check out influencers such as Rowan Blanchard and Yara Shahidi for activism and campaigning, Gen Z style.
They're also the least patriotic, fitting with their impulse to break up restrictive, hierarchical structures.
This prompts the question: how do they feel about brand loyalty?
And, once they've amassed personal capital, how will they feel about bank loyalty?
Digital disruption
Digital disruption in banking has been a long time coming. During the dotcom bubble, there was panic about the end of traditional banks.
Although it didn't happen immediately, the switch to online private banking in the 2000s has prompted a slow shut-down of physical bank branches.
Since 2011, HSBC has more than halved its high-street presence in the UK (full disclosure, HSBC is a client).
Across the Channel in the Netherlands, ING has laid off thousands of staff in an effort to switch to digital – and even further afield in South Korea, Citi closed 80% of its branches in 2017.
Now, the technology is picking up. In the UK, Monzo offers an app-based digital bank account with a premium user experience.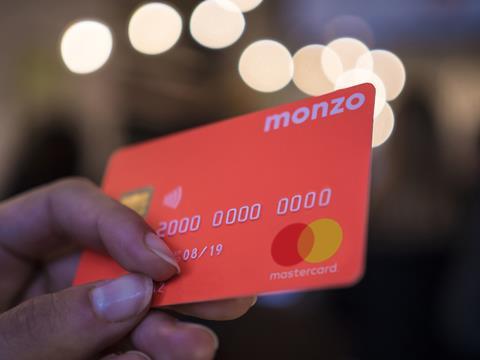 Payments are tracked in real-time, designed to aid budgeting for young people with unsteady cash flows.
Online, a friendly user community offers feedback and suggestions for developers to integrate in product optimisations.
Another company, TransferWise, pairs individuals together to cut out bank fees during international money transfers.
They've just launched a borderless multi-currency digital bank account. Its tagline? "Say bye-bye to crazy bank fees for good."
The Bank of England has stress-tested the impact of these new fintech models, which target aspects of banking that currently generate lucrative customer fees for traditional banks.
It found that UK banks could lose up to £1bn in profits through the mass adoption of alternate methods.
Big tech firms like Amazon and Facebook are also looming on the horizon.
They have the customer reach and digital know-how to develop attractive financial products.
Watch out for them swooping on upcoming regulatory changes that may give them a foothold in the market.
These digital private banking solutions, developed around peer co-operation and sharing, are resonating with the social conscience of Gen Z, 53% of whom choose brands that understand them as an individual, according to a study by IBM and the National Retail Federation.
Unlike the adults of this world, Gen Z has managed its money online from the get-go.
From this flattened perspective, physical branch presence and a heritage brand are not enough to help traditional banks differentiate from their digital competitors.
Those who cannot compete with the user-oriented digital design of incoming financial products will find themselves in a difficult position.
New currencies
As members of Gen Z come of age with all their transactions already online, then it's no great stretch of the imagination to see them including a cryptocurrency – or a few – in their digital wallets.
Lines are already blurring between traditional and cryptocurrencies.
The aim of TransferWise's borderless account is similar to the thinking behind Ripple, the cryptocurrency used for international money transfers between banks at speed.
You can already buy bath bombs with Bitcoin at Lush.com.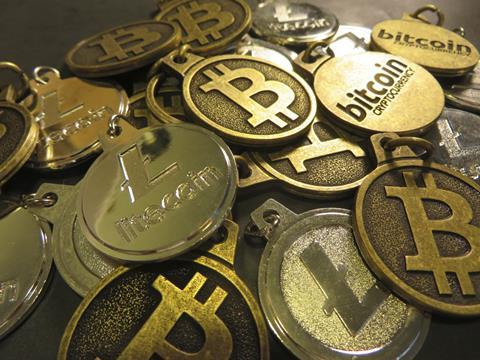 Digital and economic theory are together powering new technology development.
The transparency offered by blockchain and distributed ledger technology is encouraging research into time banks and community-based sharing economies.
Recording work performed and owed in an immutable ledger has suddenly become a viable way of skipping the "money" step altogether.
These different economic systems have precedent.
Just 150 years ago, before the introduction of the national dollar, thousands of different currencies and alternate value systems flowed through the US.
What we consider to be a stable global economy, united around the dollar, has really only existed for a few generations.
In this landscape of digital wallets, big tech, fintech and borderless accounts, the distance to cryptocurrencies and alternative value systems is not far at all.
And user-centred platforms that blend and combine these innovations will soon be embraced by the incoming generation.
So what?
This proliferation of different financial platforms and services are prompting new ways to make judgment calls about which service is right for you.
Gen Z will demand ease of use, ethical behaviour, transparency and community engagement – just as a starting point.
"Money is finally changing from notes to numbers on a screen, and banks will only keep up if they listen to Gen Z"
Money is finally changing from notes to numbers on a screen, and banks will only keep up if they listen to Gen Z.
This means investing in digital and offering transparent, user-oriented services coupled with real community building.
The IDC estimates that digital transformation spend will increase from 25% to 40% of bank technology budgets by 2020.
As our agency moves into 2018, we're watching the impact of PSD2 in Europe and the start-ups that will spring from this regulatory-driven switch to open banking.
We're looking forward to industry heavyweights partnering up with fintechs to push the boundaries of their customer offering.
We're excited to see banks lean into the benefits of AI and devote more time to digital innovation.
And we're ready for Gen Z to come of age and demand a more inclusive and collaborative banking experience.
So what does this mean for retail?
Obvious parallels can be drawn between the closure of banks and the shutdown of shops on the high street in the last decade, as customers moved their business online.
Now, retailers must look to create frictionless shopping experiences for Gen Z.
The offering will need to blend offline and online in ways that play into Gen Z's demands for ease of use, ethical behaviour, transparency and community engagement.
With this, Gen Z's tendency to select – or boycott – retailers based on ethics and activism means retailers will live or die by the tone of their marketing.
"Gen Z's track record of quickly adopting helpful technology should motivate even reluctant retailers to invest in digital"
When the controversy around H&M's allegedly racist jumper went viral, causing in-store looting and influencer boycotting, we had a glimpse at how this new model of brand (dis)loyalty might play out.
Gen Z's track record of quickly adopting helpful technology should motivate even reluctant retailers to invest in digital.
Developing new user-centred tools might disrupt current shopping habits, but the resulting tailored customer experience will be quickly adopted by Gen Z.
As for payment, it will be up to retailers to monitor the digital and alternative currency landscape.
Gen Z will choose the payment method that's easiest for them – so retailers need to make strategic choices about what to accept, as cryptocurrency use increases and retail payment systems evolve.
It's a way to guarantee the business of the upcoming generation.
Lara Ferris is a strategist at digital agency Possible London