Retail Week looks back at 2018 and reviews the pivotal events and themes that shook up the sector.
Department store despair
Department stores have been a sector under pressure this year. Spending in UK department stores has fallen for 13 consecutive months, according to data from Barclaycard, plunging 7.1% year on year in November.
The sector's big players have had a torrid time. House of Fraser fell into administration in August and was bought by Sports Direct tycoon Mike Ashley. Meanwhile, Debenhams' share price plummeted more than 80% over the year, with the 165-store chain valued at just £72m.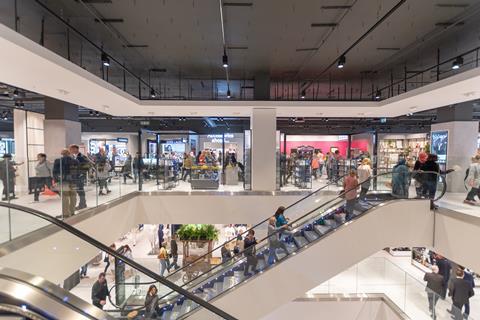 In October, Debenhams slumped to the biggest loss in its 200-plus-year history of almost £500m and unveiled plans to close 50 shops.
Even star-of-the-sector John Lewis & Partners saw profits crash 99% to £1.2m in its latest half in what outgoing chair Sir Charlie Mayfield said was the most promotional market he had seen in almost a decade.
This has led many to question whether the department store has a future in a time when online is the go-to destination for vast product choice across multiple categories.
Dramatic transformation is already afoot with John Lewis investing between £400m and £500m a year to develop more unique products, create in-store experiences and build a services business. Debenhams, meanwhile, is vying to slash stores, make shopping social and grow digital sales, while Ashley plans to turn HoF into the "Harrods of the high street".
2019 will be a pivotal year in determining whether department stores have a future on the high street.
The conception of a grocery giant
Last year appeared to be the pinnacle of grocery mergers as Tesco took over Booker and Amazon snapped up Whole Foods Market, but it was only the tip of the iceberg.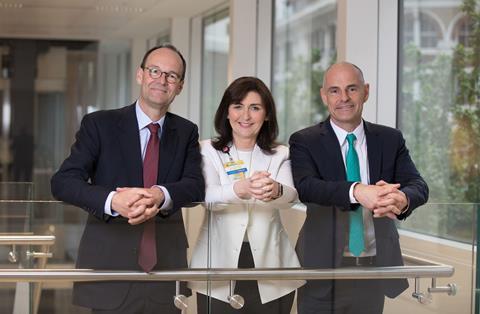 Jaws dropped in April when the UK's second and third largest retailers, Sainsbury's and Asda, revealed plans to merge. The £13bn deal will create a grocery goliath that would eclipse Tesco as the UK's largest retailer.
The merger is designed to help both retailers compete in the increasingly competitive grocery market, where the German discounters, the mighty Amazon and emerging players like Hello Fresh, Deliveroo and Uber Eats are vying for a slice of the action.
Sainsbury's-Asda has identified £500m of buying "synergies" and has vowed to reduce prices by 10%.
The Competitions and Markets Authority is still poring over the deal but has warned the merger could result in a "substantial lessening" of competition in almost 500 locations.
Regardless of how many shops the new grocery titan may have to offload, the merger will forever change UK retail.
Data drama
Data has been in the spotlight this year as GDPR came into play, while a number of high-profile cyber attacks highlighted the risk involved in sharing personal data with retailers.
GDPR, which aimed to give consumers more control over how their data is used, requires businesses to get explicit opt-in permission from shoppers to hold and use data on them across all channels.
It brought with it the threat of fines of up to €20m or 4% of annual global turnover, whichever is higher.
In the run-up to the regulation's introduction on May 25, shoppers' inboxes threatened to burst at the seams under the sheer weight of emails begging them to opt into various retailers' communications.
The post-GDPR apocalypse many expected failed to transpire. However, it has made people more aware of how their personal data is used and it is understood to have led to a surge in subject access requests (SARs) from consumers wanting to know what data companies hold on them.
Robert Bond, partner and notary public at law firm Bristows, estimates the clients he is dealing with have seen a 50% increase in SARs since GDPR was introduced.
The risks in sharing data were laid bare by several cyber attacks over the year. In retail, Dixons Carphone, which early this year was hit with a £400,000 fine for a 2015 data breach, was victim to another attack that affected 10 million personal data records.
The breach is believed to have started in 2017 but only emerged during a review of the retailer's systems and data in June.
How the data shoppers share is used and stored is more scrutinised than ever.
Action on plastic
This year many supermarkets joined the crusade to reduce single-use plastic consumption, responding to growing consumer concerns.
Iceland led the charge and started 2018 with a vow to make its own-label food packaging plastic-free by 2023. The Co-op followed suit by pledging to eliminate single-use non-recyclable plastic, which adds to landfill and pollutes oceans.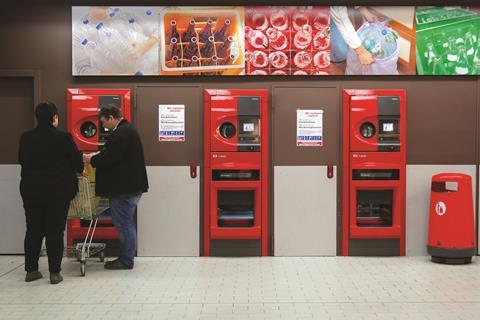 Iceland's chief executive Sir Malcolm Walker said: "It's light, it's convenient, it's cheap. It displays and protects food well. But it is also damn nigh indestructible, and not being recycled in anything like the quantities required.
"We'd have to be insane to keep producing stuff from finite reserves of fossil fuel that we use for a minute then chuck away – but which lasts for half a millennium before starting to degrade."
The figures are sobering – British supermarkets are flooding the UK with 810,000 tonnes of single-use plastic every year, according to Greenpeace.
The Co-op and Morrisons also introduced reverse vending machines on a trial basis. By returning plastic bottles, customers can earn store points.
Brexit doom
Even the most ardent Brexiteer would now surely admit that leaving the EU is riddled with uncertainty, but retailers have faced more concerns than most.
Experts predicted tailbacks all the way to the Dartford Crossing due to the extra processing time of shipments at Dover and Sainsbury's chief executive Mike Coupe has warned of food rotting at borders.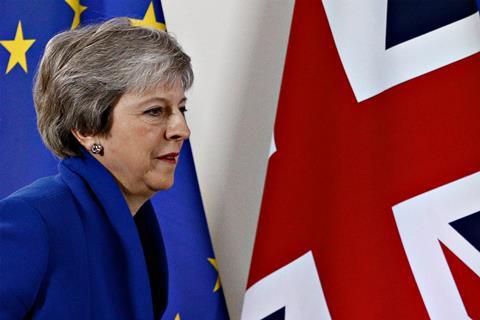 He said: "The impact of closing the borders for a few days to the free movement of food would result in a food crisis the likes of which we haven't seen."
Theresa May might have pledged to guarantee the rights of EU citizens living and working in the UK, but concerns remain about the post-Brexit labour shortage.
Add to this the potential of duty increases, extra administrative costs and a weakened pound, and you have a retail landscape where retailers are justified in fearing for the future.
Retail turns to tech titans
Bricks-and-mortar retailers partnered with tech giants this year to help them go toe to toe with tech-savvy online rivals like Amazon.
In June, French grocer Carrefour revealed it had entered into a strategic partnership with Google – a first in European food retail.
The team-up enables the French grocery giant to use voice-activated Google Home to enhance customer experience, allows staff to work together using G Suite and led to the opening of an innovation lab where Carrefour engineers work with Google Cloud AI experts to create new consumer experiences.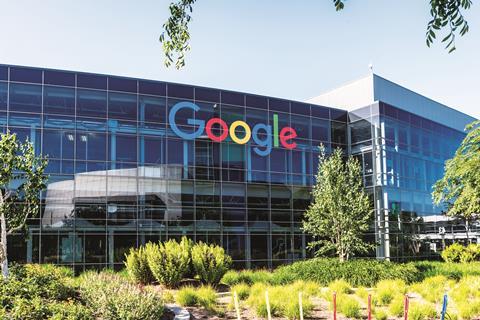 Marks & Spencer followed suit. It teamed up with Microsoft just a couple of weeks later on a strategic initiative designed to transform the retail experience through AI.
M&S chief executive Steve Rowe said: "The sector is undergoing a customer-led revolution. We want to be at the forefront of driving value into the customer experience using the power of technology."
More tie-ups of this nature are expected as retailers find tech allies to ready them for the new retail world.
The axe falls on retail jobs
Redundancies have been a common occurrence in retail this year with businesses including John Lewis, Sainsbury's, Kingfisher, Ikea, Shop Direct and Debenhams cutting roles.
According to the Centre for Retail Research, more than 56,000 jobs have been cut in the sector this year.
It is two years since the BRC raised the prospect of almost 1 million job losses in retail by 2025 and coined the strapline 'fewer jobs but better jobs'.
The trade body argued that the retail industry of the future would have fewer physical stores and fewer, but more productive and higher earning, jobs.
Inevitably technology and automation are replacing some roles. Nearly 2,000 permanent and agency roles were put at risk as Shop Direct relocated its fulfilment operations to a state-of-the-art automated warehouse in the East Midlands, which would only require 500 permanent staff.
However, for many retailers, restructures were necessary to combat rising costs – with rent and rate increases combined with the national minimum wage hike and the apprenticeship levy – and weak demand.
With the retail industry the largest UK employer, these are worrying times not just for the sector but the country.
The year of the CVA
The past 12 months were undoubtedly the year of the CVA. New Look, Carpetright, Mothercare, Homebase, Office Outlet, The Original Factory Shop and Select all used the insolvency process to slash store numbers.
As more retail spend goes online, coupled with the increasing cost of running stores, it is understandable why some under-pressure retailers have sought to cut the sizeable overheads of running a large store portfolio.
However, some parties believe the CVA, which represents a last resort for companies in distress to stave off administration, is being used as a crutch. Some claim CVAs allow struggling companies, who are often a victim of their own mistakes or inflexibility, to renege on contracts in order to keep themselves afloat, leaving other parties to foot the bill.
The British Property Federation (BPF) has demanded an urgent government review of the CVA process, which it says is being "misused".
The BPF says: "We support the proper use of CVAs in order to help businesses in genuine distress and are keen that CVAs continue to achieve these objectives. There is, however, increasing frustration about the practice of some recent CVAs.
"The issues include: lack of transparency; unfair discrimination between different creditors; and the lack of regulation to ensure CVAs are used appropriately and to drive good practice."
A group of landlords even mounted a legal challenge, which was later settled out of court, against House of Fraser's CVA.
With strong retail headwinds showing no signs of abating, CVAs are expected to be a feature in 2019 and the debate looks likely to rumble on.
#MeToo hits retail
The #MeToo movement has been one of the most powerful and far-reaching in recent history. Since the Harvey Weinstein scandal unfolded late last year, what began as a movement against sexual harassment and sexual assault has travelled the world and has placed a spotlight on what constitutes appropriate behaviour in the workplace.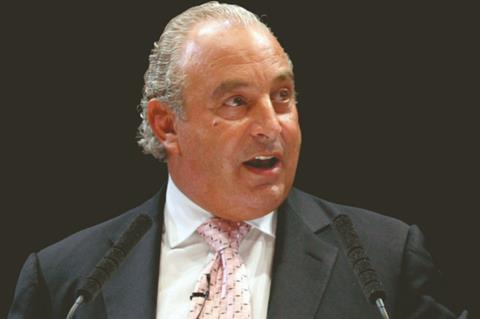 That spotlight fell on one of the retail sector's biggest protagonists, Sir Philip Green, when he was named in Parliament as the businessman at the centre of a Daily Telegraph investigation that alleged bullying, intimidation and sexual harassment.
Green had sought an injunction against the newspaper gagging it from revealing his identity.
Green has denied the allegations but it has led to previous allies distancing themselves from him. Simon Cowell bought his former friend and business partner out of his Syco music empire while Beyoncé did likewise with her athleisure brand Ivy Park.
Meanwhile, Ted Baker employees launched an online petition alleging that founder and boss Ray Kelvin engages in inappropriate behaviour towards staff, including enforced hugs.
The petition alleges behaviour by Kelvin ranging from kissing employees' ears to asking female staff members to sit on his knee and says that "harassment at Ted Baker is well documented but willfully ignored by those in charge".
Ted Baker has said the allegations in the petition are "at odds with the values of our business and those of our CEO" and has hired law firm Herbert Smith Freehills to investigate the claims. Kelvin has taken a temporary leave of absence from Ted Baker.