Shop Direct boss Alex Baldock spoke to Retail Week on how the etailer has used personalisation technology to drive profits.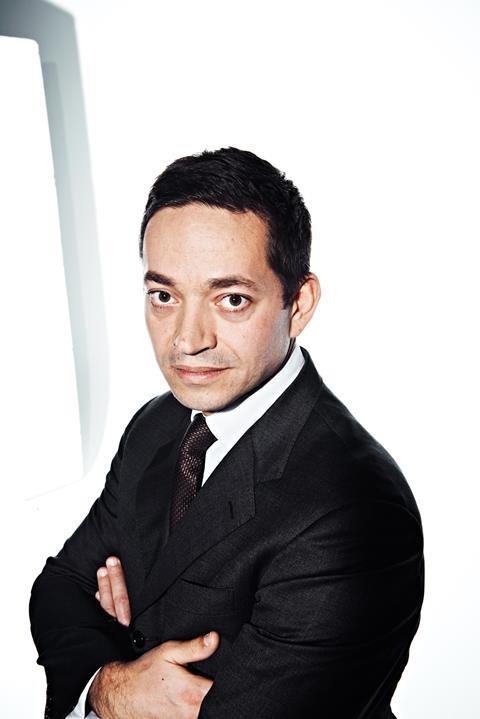 The pure play etailer reported another year of double digit growth last week as full-year profits rose 43.6% to £150.4m. Group chief executive Alex Baldock said he was already "confident" in another "record year" for the etailer's next set of results as it pours significant investment into artificial intelligence technology that it claims "will allow customers to talk to Very.co.uk as they would a friend on WhatsApp."
This investment is the latest in a series of initiatives by Shop Direct that put personalisation and mobile at the heart of its growth strategy. It is a strategy that is paying dividends so far, so what can other retailer's learn from the online retailer's tactics?
It's not all about conversion
One of the things bemoaned by retailers is the gap between mobile traffic and sales, as shoppers spend hours browsing items on their smartphone without ever making it to check out.
However, Shop Direct has bucked this trend in its results, as mobile purchases comprised 62% of overall sales at the etailer.
So why are its shoppers clicking on the buy button?
"When you understand each individual customer as well as each individual purchase journey, you're able to tailor the marketing"

Alex Baldock, Shop Direct
Baldock says the use of personalisation is a vital tactic in grabbing shoppers' attention in the "three-second audition" of online retail.
He also stresses that lamenting the gap between mobile traffic and sales is the wrong way to think about online shopping.
"I think that all the talk about conversion maybe misses the point. What we need to understand is not each individual 10-second interaction with us, it's each customer's journey," he says.
"A customer's journey to buy something from us might include 10 different visits to Very across three different devices on a couple of different days, drawing in advice and recommendations from us and from her social network.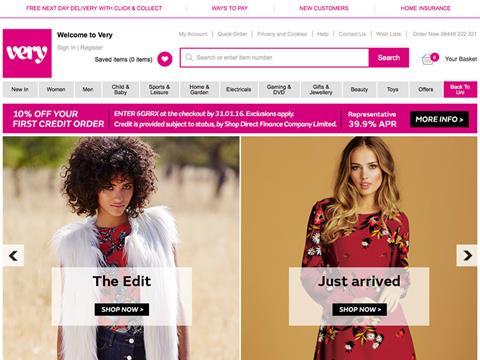 "When you understand each individual customer as well as each individual purchase journey, you're able to tailor the marketing to be relevant to her – be it through the homepage, the navigation, the advice, the recommendations, the order her search comes back in or how you stay in touch with her after she's bought. That's when you sell well on mobile and has been a big contributor to Very's 16% growth."
Look outside the industry for talent
Shop Direct has made a series of senior hires in recent months to drive its use of data. Groupon vice president, Emea chief marketing officer, Sasha Berson, will join the retailer this month as its group strategy and customer director, and Assi Gol has been snapped up from management consultancy McKinsey & Co to take over the role of customer intelligence director, formerly held by Dene Jones who left Shop Direct in April.
In June, Gael Decoudu joined Shop Direct as head of data science and digital analytics from business card firm Vistaprint, completing a trio of senior hires made in quick succession, all of whom came from outside the traditional retail sector.
"We've got our hands full focused on digital pure play and have no wish to distract ourselves with bricks-and-mortar retail"

Alex Baldock, Shop Direct
Baldock says that casting a wider net when looking for talent to drive Shop Direct's use of data was no accident.
"The point is to pull real insights out of the data and our judgement has been that the best skills in that area lie outside of retail," he says.
"We've trawled the world for our talent, we've trawled every country and industry, we've tapped into industries like online gaming that have been further ahead in some areas of data science and analytics, we've tapped into consultants who do this for a living as well as other world class businesses.
"Our ambition is to be a world-class digital retailer so we trawl the world looking for the best talent."
Mobile mission
The importance of mobile to Shop Direct's plans for growth cannot be overstated.
"Mobile is crucial for us, it's where all the action is in the market," says Baldock. "Mobile is the part of online that's growing and online is the part of retail that's growing and it's where the customer is going."
This focus on smartphone shopping led to Shop Direct to discontinue its flagging catalogue arm at the beginning of last year and reallocate headcount and money behind driving its use of data instead.
"We have a simpler business now but we also have a business more focused on the future and mobile innovation," Baldock says.
Shop Direct has no intention of opening stores like other pure plays such as Missguided, Ocado and Made.com, and is instead throwing all its weight behind digital, particularly mobile.
"The pace of mobile innovation and the technology required to deliver it does not let up – we've got our hands full focused on digital pure play and have no wish to distract ourselves with bricks-and-mortar retail," says Baldock.
Invest, invest, invest
Shop Direct has spent big to reap the rewards of personalisation and mobile innovation.
"We've invested over £250m in CAPEX and other investments over our last five financial years," says Baldock.
"We have invested heavily in personalisation, big data and ecommerce, which are now paying off."
Baldock may be unafraid to get his cheque book out, however, he manages his spend wisely. For example, it saved money by ceasing the production of the catalogue.
"We have found it liberating to no longer be held down or held back by the catalogue, what that's allowed us to do is release people and time and money tied up in that part of the business, to invest in the future as well as boost profits and that's what we've done this year," he says.
Baldock is not alone in taking bold investment decisions. Former Home Retail chief executive John Walden told Retail Week last month that constant investment is necessary to keep up with the pace onine.
The standards of digital experience go up every year whether it's Amazon, Asos, AO or Argos," he says. "Ecommerce is not a one-off investment in a site. You're always investing in better experience, better fulfilment."