The Retail Week Technology Summit 2013 will address the issues affecting retail IT executives, offering insights
for the future.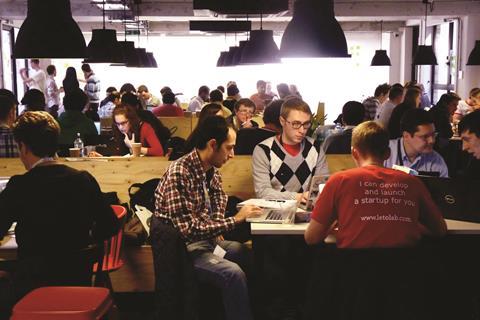 The annual two-day Technology Summit brings together chief information officers and IT directors from the top 100 retailers and will address the issues in this vital area, from the changing role of IT leadership to the latest multichannel strategies.
The role of an IT director or chief information officer has changed over the past few years. At the Summit, board directors including Supergroup chief operating officer Susanne Given and BrandAlley chief executive Rob Feldmann will discuss what they look for in an IT director, how they see the IT function evolving, and why their expectations have changed.
A culture of innovation
Tesco head of R&D Nick Lansley will discuss what the future structure of an organisation will look like and outline the role IT plays in supporting departments such as ecommerce and marketing. He will also talk about the need for a culture of innovation. Tesco has been leading the industry with hackathon events, in which staff gather to think about new innovative ideas.
The events, now seeping into retail more widely after several years of popularity at companies such as Google, have resulted in products such as the Tesco Discover app.
The Summit will also cover the important issue of attracting and retaining IT talent. Some retailers, including Tesco and Marks & Spencer, have established separate offices in areas such as London's Old Street - dubbed Silicon Roundabout because of the number of digital companies in the area - in a bid to attract the right talent.
A panel including Monsoon Accessorize IT and ecommerce director John Bovill, John Lewis head of IT architecture Julian Burnett and Joules IT director Mike Wilks, will discuss attracting IT talent and how to develop the next generation.
Also on the agenda will be the challenges facing IT directors as retailers' efforts to be more efficient have intensified over the past few years because of the adverse trading conditions. Technology plays a key role in retailers' efficiency, yet many store groups would admit there is still much fat that they could trim. John Lewis chief information officer Paul Coby will address this, specifically discussing how technology can improve in-store efficiency.
Inspiration from elsewhere
The motor industry is one sector retail can learn from, because it is streets ahead in terms of efficiency. Stephen Kneebone, vice-president of corporate information systems at Nissan Europe, will deliver a keynote address on efficiency in technology, offering insight and discussing what retailers could learn from the motor industry.
Omnichannel is attracting a large share of retailers' IT budgets. As consumers demand to be able to shop where and when they like, retailers have to ensure all parts of the business are joined up to create a seamless experience.
Alan French, head of strategy and architecture at Marks & Spencer, will pick up on this challenge and discuss how technology can help retailers meet this goal. In a bid to become a truly omnichannel business, M&S's digital lab develops customer-facing digital technologies, including improvements to its mobile, tablet and in-store technologies.
The bigger picture
With the multichannel challenge comes the opportunity of big data. Data analytics may not sound as fascinating as other retail technology endeavours, but it is a key component of a single, cross-channel view of the customer.
Even giants such as Tesco and Amazon are still striving towards this holy grail, but neither has completely attained it. Amazon's personalised recommendations are sometimes either too vague or just plain wrong, and no bricks-and-mortar retailer - not even Tesco, with its widely used Clubcard - has managed to truly link store and online customers yet.
Boots director of strategy and architecture Paul Willows will share a unique insight on big data and the importance of personalisation in retail.
So if your business aims to exploit big data, meet the multichannel challenge, or recruit for the integral role of IT director, the Retail Week Technology Summit will provide inspiration and insight for the road ahead.
Retail Week Technology Summit 2013
The Summit takes place on September 25 and 26 at Grange Tower Bridge, London. For a programme and list of speakers visit www.retailtechsummit.com