Tech. 2018 has explored some of the biggest retail issues of the moment. Here we dig into some of the highlights of day two.
Why culture matters
There has been healthy disagreement among the speakers at Tech. over the last two days. However, all sang from the same hymn sheet on how vital it is to find the right people and motivate them if you have any chance of pulling off a digital transformation.
Shop Direct director of customer experience and digital products Sally-Anne Newson said "retail's biggest challenge is the mindset shift we need in our people to embrace technology".
Newson maintained that the era of decisions being "dictated by the highest paid person's opinion" was over and that, over the last year, most of her time was spent "warding off the executive team" because her technology team "are better able to find the answers to our problems than they are."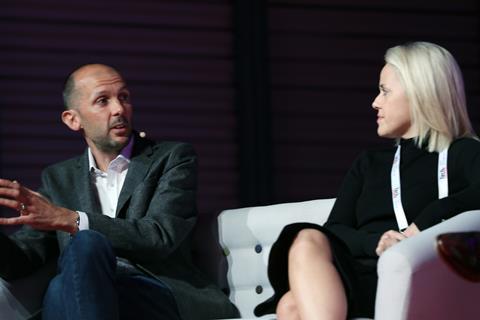 Argos digital director Mark Steel echoed that sentiment. He said that "our leadership team don't have all the answers, or even many of the answers" in terms of digital transformation.
He observed that, while tech hubs or user experience labs were "nice to have" they were nowhere near as important as having the right people in place and motivating them properly, particularly because Argos prioritises building its own technology in-house, rather than buying it from third parties.
"The things that help us win and make the difference to our customers, we want to build that ourselves because we want to be able to change it over time," he said.
Different companies' ideas varied about how to create an innovative workplace culture. For Dropbox that includes head offices with music rooms where employees can "have a jam session and find their flow" and a reward for the most "noble failure" in the pursuit of innovation, according to vice-president of customer experience Adrienne Gormley.
"It gave our employees an understanding of their impact on our customers and business and therefore a greater level of responsibility and ownership of what we're trying to achieve.
"It's been really hard for all of us but it's been really exciting too."
To app or not to app
One of the primary disagreements during the Tech. conference was about the merit of the mobile app. Is it an effective means of gaining customer loyalty and valuable data insights, or a waste of time and resource on an asset shoppers won't download? Charlotte Tilbury chief technology officer Dhruv Kumar dismissed retail apps as "a fad" that did not add to a retailer's value.
However, Steel said Argos' mobile app was a tool in the retailer's arsenal to "enable customers to shop on their own terms".
Steel added that Argos' app had also been used to try out its more innovative technologies with some of its most engaged customers, such as the AR-enabled tool that allows shoppers to see how a piece of furniture from the retailer's catalogue would look in their home.
"Its early days, but getting something out there to test customer reaction has been really exciting for us," he said.
"The sheer amount of time some shoppers spend placing a sofa in their home has been incredible to see – there have been really long periods of engagement which we wouldn't have predicted."
Starbucks EMEA vice-president Martin Brok also said that in the US, a staggering 40% of its in-store transactions are paid through the coffee chain's mobile app.
The rise and rise of direct to consumer
There are many threats facing the traditional retailer, but one that shows no sign of slowing down is the growing influence of brands in terms of customer spend and loyalty.
Kumar said new technology has allowed smaller brands to sell directly online and "punch above their weight".
He said while the barrier to entry for these brands was "pretty high" just a few years ago, microbrands can now use platforms such Amazon Web Servicesto make a "compelling offer on their own".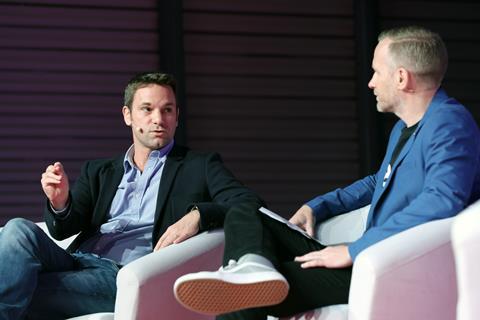 "There are lots of brands with turnover of between £10m and £15m who can now bypass retailers entirely to reach customers, so the question is why do we need [retailers]?" he asked.
Viola Ventures general partner Danny Cohen echoed that statement.
"As a venture capital fund we've had to ask ourselves if we should invest in the companies that are making retail better, or go for the clean slate of direct to consumer?" he says.
He drew a comparison between empty traditional retail stores that he sees while walking in New York versus the queues that snake round the block to get into buzzy new brands pop up shops.
"The reality is that disruption is where the excitement is, so that's where our money is. Retailers need to use tech better but the billion dollar stories come from disruptors, so that's where we are leaning."
The ecosystem and new frontiers of retail
Taking lessons from the East is becoming increasingly common in UK retail, so it was no surprise that Japanese etail marketplace Rakuten's executive vice-president and chief membership officer Will Shuckburgh's session contained key insights into how the sector could be disrupted by models which are commonplace in Asia.
Schuckburgh gave the example of WeChat, on which the average user spends 66 minutes a day because it intersects with so many aspects of their lives, from communication to commerce.
Schuckburgh said that model will become increasingly commonplace in retail and will separate the more resilient and nimble players with those that may not survive the next few decades.
"Ecosystems are going to be how retailers compete – some will survive because they provide great service but on a mass scale everyone else will be destroyed," he says.
"The way to defend against Amazon will rely on having more opportunities for your customers to speak to you, which means the war will be won by businesses with multiple touchpoints."