Start-ups in retail technology are growing and Retail Week is highlighting some of the best. This week Yotpo is in the spotlight.
Yotpo is an online marketing start-up that integrates user-generated content from various social platforms into retailers' websites. Chief executive and co-founder Tomer Tagrin explains more.
Key facts
Founded: 2011
Investment: £19.6m from investors including Blumberg Capital
Retail partners: Staples and Adore Me
Founders: Tomer Tagrin and Omri Cohen
What it does
Yotpo is an online marketing platform that collates user-generated content and reviews of various products to display on retailers' websites.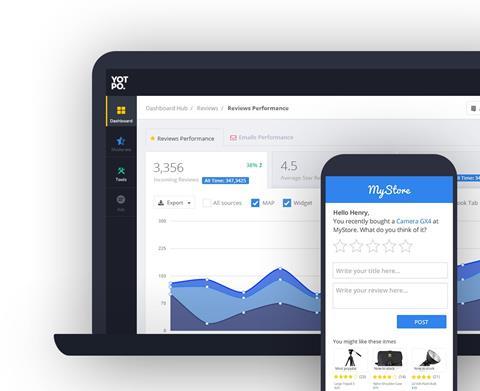 The start-up's technology integrates into retailers' existing websites, taking content from social media platforms such as Facebook and Instagram as well as online reviews to display on retailers' product pages.
By taking real content from third-party sources, Yotpo's technology increases engagement from existing shoppers as well as boosting search engine optimisation, enhancing a retailer's visibility to new customers.
The start-up's technology filters the content it features on a retailer's website so that only relevant and product-specific information is displayed.
What problem it solves
As retailers expand into online and social platforms, Yotpo's technology is designed to monopolise on the breadth of user-generated content online to give retailers access to unique marketing content.
Tagrin says: "Marketing with user-generated content is going to be a game-changer over the next few years.
"Retailers need to be able to engage customers and generate authentic content that is transparent, socially integrated, personalised, data-driven and insightful."
Leveraging authentic reviews and user-generated photos in marketing gives retailers a scaleable and effective way to stand out across platforms.
More information: www.yotpo.com