Marks & Spencer has revealed that contactless payments have surged across its store portfolio since the onset of the coronavirus pandemic.
The retailer's head of tech solutions Paul Airey said that 80% of its transactions are now contactless. Airey will expand on the business' payments and rewards activity during Tech Week, at a free Retail Week masterclass on November 2.
Contactless payment technology has arguably never been higher on the agenda as retailers battle to give customers the most seamless shopping experience. Earlier this week, Tesco opened its first checkout-less store through a partnership with tech firm Trigo, as it lays down the gauntlet to Amazon's 'just walk out' technology.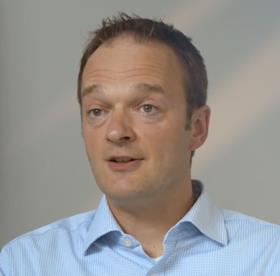 M&S has invested heavily in rolling out contactless technology across its store network during the past 18 months, alongside activity to drive customer engagement and loyalty via its relaunched and improved Sparks app and its Sparks stamps initiative.
Speaking ahead of Retail Week's Tech Week virtual masterclass on November 2 – where he'll give an update on M&S' digital payments journey – Airey said: "Customers want frictionless shopping and, in fact, 80% of our transactions are now contactless.
"Contactless has been a huge opportunity for us to reach customers"
"We've seen a real positive uptake in mobile wallets and we've also taken the opportunity to link a lot of our [payments] services together.
"We've rolled out a service for paying on your mobile phone in-store, Scan & Shop (formerly Mobile Pay Go), which is now accessible across our stores. Contactless has been a huge opportunity for us to reach customers."
The spending limit for contactless cards has now risen from £45 to £100 – a move that Airey is confident will further support frictionless shopping.
"We're hoping that shift to £100 will increase contactless adoption; we'll have it rolled out across our stores this week."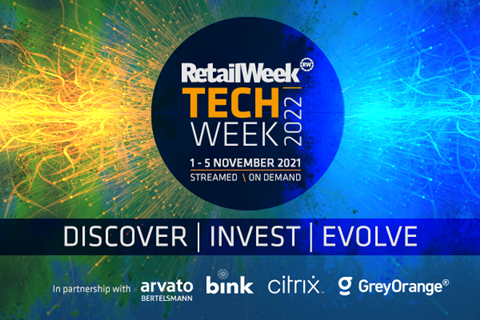 Paul Airey will be joining Jonathan Holmes, chief executive of the 'Net-a-Porter for interiors' platform LuxDeco, and Mike Jordan, chief executive of fintech company Bink, at Tech Week to talk more about payments and discuss the smart technology and rewards retailers should be prioritising to boost customer engagement. He'll also expand on the take-up M&S has seen from its Sparks stamps initiative.
The virtual panel discussion is free to view – register here to watch on November 2 or access on-demand after the broadcast.