Discover how retailers are answering consumer demand for payment options that fit with their digital lifestyles in a new Retail Week digital briefing.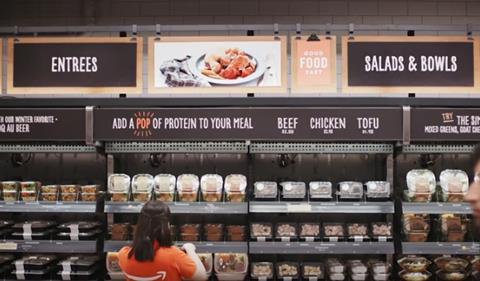 Amazon Go represents the cutting edge of new payment technologies, utilising CCTV footage and sensors to track items customers have taken off the shelves and linking that to a mobile payment app that shoppers download and scan on arrival.
While for many retailers this type of approach is a long way off, it does, however, raise important questions about ways new payment methods can align with changing shopping habits and ultimately transform accepted modes of paying for goods.
Retail Week's new digital briefing suggests retailers are trying to get ahead of the curve by introducing cutting-edge payment technologies that fit with shoppers' digital lifestyles.
One large US department store chain describes its payments strategy as "trying to make it so easy that a customer has no excuse not to complete the transaction, regardless of the channel they are in".
Mobile wallets, in general, are identified as the key new payment option that retailers will need to adopt in the next two to five years.
"Wallets are becoming more and more important as they offer a much more convenient and secure method for payments compared with the traditional card methods," says a director at a global sportswear retailer.
Apple, Android and PayPal
For those that already offer Apple Pay, Android Pay services are likely to be next on the priority list.
Elsewhere, PayPal is mentioned by a number of retailers as a growing payment choice among customers, while Pay By Bank and Shop Runner are cited as more niche services that could become more mainstream in the years ahead.
The findings come from a new digital briefing, The Role of Payments in the Customer Experience, produced by Retail Week Connect in association with universal payments company ACI Worldwide.
Interviews with 30 leading retailers spanning the US, UK, France and Germany, reveals how they are navigating the fast-changing payments landscape, from issues of security to combined payment systems and how to deliver the Holy Grail: a seamless customer experience.