Retail Week's inaugural Ecommerce 2021 report surveyed 1,000 UK shoppers to find out how they start their online shopping journeys and where SEO fits in, their key drivers to spend and which retailers offer the best online UX.
You can produce the most compelling online content in the world, but it won't boost profits or sales unless people can actually see it.
In 2021, ensuring content ranks highly on search engines should be an essential part of all online content marketing strategies. With Retail Week research showing that one-fifth of UK consumers now start their online shopping journey with a search-engine query, retailers cannot afford to overlook search engine optimisation (SEO).
Using search to get products in front of customers is a key theme of Retail Week's inaugural Ecommerce 2021 report.
The report, produced in association with ChannelAdvisor and Webgains, surveyed the online shopping behaviour of 1,000 UK consumers across all age groups to uncover their retail habits and what drives them to make a purchase.
One-fifth of UK consumers now start their online shopping journey with a search-engine query
Why retailers are investing to win in search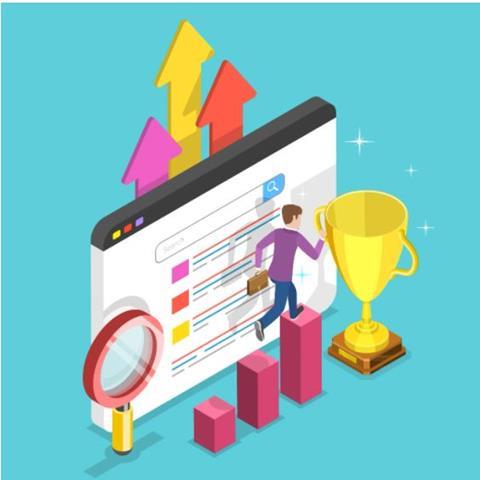 The huge rise in online shopping has prompted individual retailers to invest in SEO to ensure their products get noticed.
During the first lockdown in 2020, UK homewares retailer Cox & Cox increased its paid social and paid search activity as housebound consumers looked to spend on items for the home – and saw a 100% rise in orders as a result.
Speaking in 2019, Heal's ecommerce and marketing director David Kohn said "keeping Google happy is arguably more important than keeping my customers happy", given that the search engine generates between 70% and 75% of the company's online traffic.
"For us, Google is god," he added.
Fast-forward to June 2020 and, speaking at IMRG's Customer Week, Kohn said investing in pay-per-click (PPC) marketing in the first lockdown period had been "far more cost-effective" than usual.
"In the first half of 2020, searches for local services like home improvement or maintenance increased by over 25% in a year across a range of European countries," he added.
Google launches free online business tools
The relationship between brands and Google works both ways. While businesses need Google for brand visibility, the search engine is understandably keen for firms to work with it and not as a competitor.
"For us, Google is god"

David Kohn, Heal's
With this in mind, in the latter half of 2020, Google offered its support to European retailers in the run-up to Christmas.
First, it launched free listings on its shopping tab. It also introduced free business-planning tools on its Google for Small Businesses site, offering guidance on the most suitable digital options depending on business type.
With ecommerce continuing to surge in 2021 – forecast to grow 27.1% this year, according to The Centre for Retail Research – a solid Google search strategy has never been so important for retailers.
How search can benefit website traffic
Heal's revealed in January this year that its natural search traffic had seen a positive swing of more than 90% thanks to "higher visibility on, and better rankings with, Google", with the brand now ranking in the top spot for more keywords than ever before.
Some of the industry's big players have also seen the value in SEO.
M&S has hired Next's head of digital trading Gemma Lumsden as its head of optimisation and analytics, while Asos saw worldwide sales increase by 19% year on year, thanks to a combination of new social media channels and investment in PPC and geo-targeting.
Discovery commerce – the next big step?
Ecommerce 2021 also looks at the emergence of discovery commerce, which is based around the concept of browsing in a store with no intention to buy – until you spot the perfect product.
Facebook has created its own discovery commerce tool, which it says can anticipate customer needs and match products to them, based on their online behaviour.
Facebook head of industry for retail and ecommerce Stefano Pardi says discovery commerce lets brands "dig deeper than demographics" because it takes ecommerce a step further and "allows brands and products to be discovered by customers".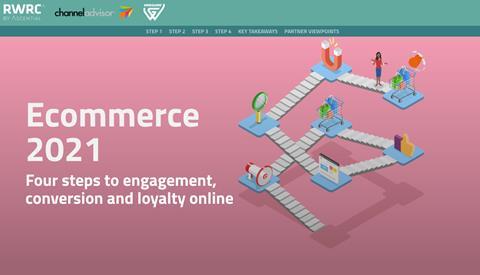 Download your free copy of Ecommerce 2021 to find out how brands are using SEO to boost sales, improve search-engine rankings and drive online traffic.
You will also discover:
The top 10 retailers ranked for best online UX by UK shoppers
What role marketplaces and social now play in online brand discovery
How to become a data-driven ecommerce player
The main factors that motivate online consumer spending and keep them coming back for more
Love this report? Why not book in one of our experts to present the findings to your team, examining what they mean for you and your business? Contact Isobel Chillman at isobel.chillman@retail-week.com