Retail Week looks at how to use location-based technology to better target and serve customers and explore what is possible.
Today's shoppers are glued to their smartphones – the average person checks their phone 28 times per day – and carry them everywhere they go. This means they have an in-built GPS tracker that monitors their every movement and retailers can tap into it.
Walk past a retailer you like and receive an instant offer to entice you in, or get a notification telling you that dress still in your online shopping basket is in stock. Unsure where to find that dress in-store? Then open your app and be guided directly to it.
Ask the average consumer what they think of geolocation technology and you'll probably be met with a blank look. And that's how it should be, argues marketing agency Fetch account director Fariya Faiyaz. "If people are doing it really well then the consumer shouldn't see the workings. It should just tie in really perfectly with what the consumer wants," she says
Although it should seem serendipitous, at its heart, location technology works on a very basic premise. This is not mind-bending AI or robots with seemingly terrifying capabilities. Instead, this technology simply tells you where something – or someone – is, at any given time.
It is now used across marketing and customer-centric activities such as customer acquisition or analytics, in operations such as customer delivery and stock availability, and is well on its way to being used to inform strategy, such as where to open stores in future.
How does the tech work?
Near store applications of geolocation often use geo-fencing to gather data on potential customers. Geo-fencing constructs a virtual 'fence' around a location to track when somebody enters or leaves an area by tracking a consumer's GPS signal on their mobile.
Geofencing runs on software which uses location identifying technology such as GPS or RFID. Whenever a smartphone enters that fenced-in area, it triggers a pre-programmed response. That response can prompt push notifications to a mobile, text messages or targeted advertising on social media or non-retail apps.
In-store geolocation technology generally uses beacons. Beacons transmit a code via Bluetooth Low Energy to a consumer's mobile device so that the two devices can communicate.
This communication can support a whole host of applications such as an interactive map of a store, offers or product information being sent to a consumer's smartphone or customer journey data collection, which a retailer can then use to improve their customer experience.
Arguably, it is in analytics where this under-the-radar technology can make the most impact. Retailers have not yet realised the true potential of location tech in marketing, which has evolved far beyond push notifications and can now, according to one expert, give you the most honest picture of your customer, seeing them as they behave in the real world, rather than an idealised online version of themselves.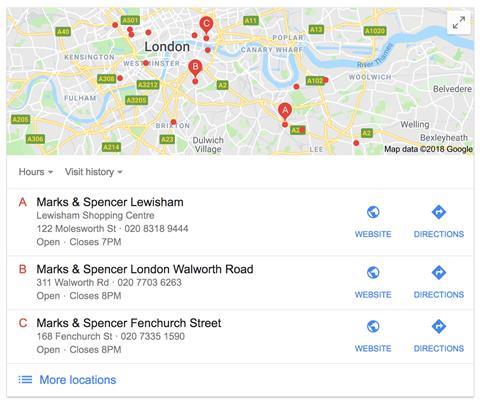 Another key tenet of location marketing is making sure your business is 'discoverable'.
Most retailers have partnered with tech companies to ensure they are fully listed in search engines and newer search functions such as Alexa, but more imagination is needed when it comes to what they are discoverable – and distinguishable – for.
But there are stumbling blocks when it comes to taking advantage of all that this technology can offer.
An important theme that came up time and again in conversations with experts was that of culture and organisation.
Retailers are still not configured so that head office technology teams and on-the-ground operations and retail teams can work together to get the most from tech. This will need to be addressed if retailers are able to keep up with other, leaner industries.
Retail Week's latest long read ' Geolocation – how location tech can transform retail' delves into how retailers are using location technology, what more is possible and how to take advantage of the GPS in our pocket.
1. Using location tech near-store
Location-based marketing conjures up images of push notifications popping up on your phone as you walk by a store, and many businesses including Tesco, Walmart and Carrefour have experimented with this in the past.
However, Google's UK head of marketing measurement and attribution Harry Davies says that is just "the tip of the iceberg".
"You are not going to make a huge amount of revenue by pushing special offers when they walk past the store."

Harry Davies, Google's UK head of marketing measurement and attribution
This is because offers can erode margin, especially when you consider that if a shopper likes a retailer enough to have its app on their phone (the average consumer has just four retail apps), there is a high chance of them entering the store to browse anyway.
But more imaginative and insightful uses of location technology have now emerged. Nordstrom has used localised marketing to promote in-store availability. The US department store chain used beacon technology from marketing platform Footmarks, built on the Microsoft Cloud; it targeted shoppers passing Nordstrom stores with items in their online shopping basket to let them know that the item was in stock.
Case study: Regent Street pushes location-based marketing for multiple stores
London shopping mecca Regent Street has used in-store beacons for localised marketing since 2014.
The Regent Street app brings together the brands on the street including Burberry, Mango and Zara and enables them to target users with marketing messages.
The app uses beacons, which are placed across various stores on the street, to enable messages to be pushed out to shoppers' smartphones when they walk pass the shop, and cloud-based AI to ensure that the offers are relevant.
The app asks for permission to use location data and then asks shoppers questions about their preferences, such as in which categories they like to shop. This stage of the journey takes less than a minute and 98.6% of those that have downloaded the app have created a profile and chosen to receive customised content.
Based on this preference information, the app prepares a personal branded homepage shoppers can access at any time and that encourages shopping online with those brands.
When shoppers are on Regent Street, messages pop up when they pass their preferred shops.
In its review of the app, technology specialist Ometria points out the messages do not go beyond "Sale now on" notifications – which can also be seen by simply looking at store windows. No brands had offers specifically aimed at app users.
However, it is claimed there are more than 500 marketing messages available to send to the shopper, and the platform, provided by digital agency AutoGraph, only pushes those that are relevant.
Regent Street says it has experienced a 7.4% uplift in marketing response since implementing the app.
Meanwhile, Whole Foods has targeted competitors' shoppers using location. Working with location tech advertising platform Thinknear, the retailer not only targeted shoppers near its own stores but near rival health-oriented food stores.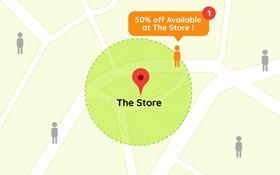 A geofence – a virtual fence around a location to track when a user enters or leaves an area using their mobile phone GPS – was created around these stores and shoppers were sent an advert with a customised landing page for each location that encouraged them to visit the local Whole Foods store or check out the local Whole Foods Facebook page.
According to Thinknear, the campaign resulted in a post-click conversion rate (the percentage of people who clicked on an advert and then visited a store) of 4.69%, which is three times the industry average.
It is also possible to target a specific customer group. Curry's PC World worked with location data platform Groundtruth to target high-income homeowners and new home buyers to identify customers who were likely to be in the market for premium electrical appliances and home goods.
It built these audiences from data including historical shopping behaviour and loyalty, and then combined the data with location targeting to engage with consumers who were close to key stores by advertising that store on apps the consumer already had on their phone. The campaign boosted footfall to stores by 12.4%.
Case study: Macy's drives footfall to stores
US department store chain Macy's has installed beacons in all of its stores. Over Black Friday 2015, the retailer launched an in-store campaign to drive footfall.
The weekend before Black Friday, the retailer prompted shoppers to download its app in-store in order to play a digital scratch-card game to win a prize and told them to keep an eye out for the game on the shopping holiday the next week.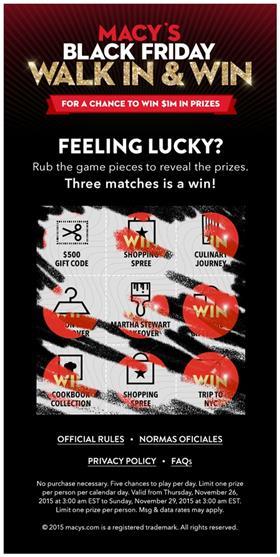 Customers who had downloaded the app were sent push notifications if they entered a store on Black Friday, which encouraged users to play the game. The 'Walk In and Win' campaign included thousands of giveaways ranging from gift cards to celebrity meet-and-greets.
It particularly pushed the promotion at its Herald Square store in New York on Thanksgiving Day, the day before Black Friday, when more than three million people gathered nearby to watch the Macy's Thanksgiving Day parade.
Macy's used Groundtruth's technology to place a geofence along the parade route and around the store, and served location-based ads encouraging people to come in and play.
Macy's vice-president of digital media Kimberly Yarnell has revealed that the initiative drove incremental footfall and sales, but has not given specific figures.
She admits the user experience was clunky as there were multiple hurdles because shoppers had to download the app, enable location services, opt for push notifications and actually visit a store before they could participate.
"We learned that simplicity is key," said Yarnell.
An honest view of the customer
Location data can also provide businesses with the most accurate picture possible of their consumer, argues Theo Theodorou, EMEA general manager of Groundtruth.
"Lots of platforms are reliant on social media data or what a consumer's searching for," he says. "But social media – and even search histories – don't really define who you are.
"I could be browsing about a gold Rolls-Royce while I'm driving an old banger – it doesn't mean I'm in the market for one. Or I could be liking gym pictures on social media but visiting McDonald's four times a week, in which case you're better off talking to me about burgers than gym kits. Location data is the most honest version of who you are."
The role of the store is under immense pressure with administrations and CVAs ubiquitous across the industry. Geolocation could therefore play a powerful role by maximising in-store profitability.
Davies believes data in this way could help bricks-and-mortar retailers begin to understand their customers as the etailers do.
"You can put the most relevant product at the most profitable price in that location so you don't lose the customer – that is a huge opportunity"

Theo Theodorou, EMEA general manager of Groundtruth
"When you start to think of new ways of digitising information and the things that happen in retail spaces then that changes the role of the retail space," he says. "A lot of pureplay online retailers have very good personalisation and so give you a better experience.
"But the moment you start using location data, that becomes possible in physical locations. You can put the most relevant product at the most profitable price in that location so you don't lose the customer – that is a huge opportunity. It means you can focus on the customer and really understand them."
Targeting consumers with an offer isn't necessarily out of the question, either. It just has to be highly targeted and not erode margins. One example might be if you know that a high percentage of your customers have coffee with a friend before coming into your shop, suggests Faiyaz. You could then offer those customers a loyalty programme for that coffee shop – so long as they visit you too.
A deeper reading of customer location data could reveal a shopper's potential financial situation. "If you know someone's location history and home postcode you can tie it to their demographic and understand that customer segment," says Matt Jeffers, director of Javelin, part of Accenture.
However, geolocation customer data is not limited to customer acquisition but can be used to inform strategy.
"We can make a heat map of where people going to a store are coming from," says Theodorou. "So it's not just media and marketing but seeing where a retailer should build their next store. It has huge implications."
There should be an emphasis on the word 'implications', however. Google's measurement and attribution lead Pritak Mungasuvalli cautions that although geolocation data is becoming more accurate and reliable "there is still a lot of scepticism and a lot of retailers are quite slow to understand and adopt these technologies".
The experts we spoke to could not even name a retailer that is doing great work in analysing customer geolocation data and using it to inform their actions, though Mungasuvalli concedes that while retailers are slow to adopt "they are improving quite quickly".
Consumer appetite
Conversely, consumers are jumping on any location-specific data they can get their hands on.
"The way people now search has really changed," says Yext UK and northern Europe boss Jon Buss. "More and more when we use platforms we get these direct answers rather than exploring the results of a search ourselves."
For example, a consumer searching today for the best Mexican restaurant in their area would be served up many different options, displayed on an interactive map with ratings out of five and reviews from past customers. Previously, the consumer would have been left to search through the websites of restaurants and third-party reviews to try to ascertain the best options.
Case study: Specsavers
Specsavers drives customers into its stores by offering eye and ear tests, and partnered with Yext to improve its discoverability and online reputation.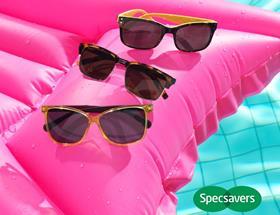 Before working with Yext, Specsavers relied on manual agency resources to update store information across the digital universe of maps, apps and search engines its customers use. It also had no way to measure the amount of traffic coming from these third-party sites. "This left a big margin of error and a blindspot in our reporting," says Specsavers ecommerce manager Vicky Allen.
Specsavers now uses Yext Listings to power its digital knowledge across search and discovery sites, which drive appointment bookings and face-to-face interactions.
In the first 12 months after launching with Yext, Specsavers experienced a 20% average increase in monthly users of store pages via organic search compared with the previous year. It also saw a 25% increase in Google Customer Actions and a 31% increase in Google Search Views.
"The results we have seen are tremendous," says Specsavers head of digital customer engagement Darin Butler. "We have national marketing campaigns, regional campaigns, and then every store has an individual marketing plan. Yext allows us to share insights with all these teams and prove value across the organisation."
Online reviews
Another key area of focus for Specsavers is its online reputation.
"Peer-to-peer recommendation is key to customers and thus has to be key to our business," says Butler.
"When a customer is looking for a provider, the odds are they will Google 'optician near me'," adds Allen. "And if that store doesn't have a good rating, it doesn't matter how much money we've invested in local marketing, they aren't going to choose it. Yext gives us the ability to easily monitor and respond to reviews at scale."
Specsavers uses Yext Reviews to get visibility of brand reputation across search and discovery sites. At launch, Yext amalgamated 6,700 historical reviews from Specsavers listings and in the year since launch, Specsavers added an additional 17,000 reviews to allow ongoing monitoring of brand reputation.
Yext is now integrated across the Specsavers organisation. Butler's team provides each local marketing team with a monthly report on their average store ratings, and centralised customer service teams then use the platform to respond to local reviews.
"This is just the beginning," says Butler. "As a healthcare provider, bricks-and-mortar locations will always be important to us. Our digital visibility is crucial to our success as a company moving forward."
Buss says retailers are yet to fully catch up with this development. Many datasets include errors, which means information does not properly feed into platforms such as Google, Alexa or Siri. This means "you can be invisible in this new world of search".
"Understanding how people are engaging is really important."

John Buss, Yext UK
Buss believes retailers could learn a lot about how consumers arrive at their door by properly analysing the search platforms. "There is so much more data that is now available about how people are engaging with your brand," he adds.
One example of this is the top three listings on search. Once a user clicks on a listing there are action buttons that sit underneath and let the consumer visit the website, get directions to the nearest store or save the information for later.
"Those buttons are now being used by consumers much more than retailers realise," Buss explains. "Understanding how people are engaging through that is really important."
He says many retailers are unaware of the volume of footfall that is coming to them through this route and how this compares to their competitors.
There is a wealth of location information out there that retailers are yet to tap into.
GDPR and location marketing
There was anxiety across the industry when GDPR data protection rules came into play in April, with many retailers worrying about being noncompliant or losing valuable customer data.
This was especially true of companies working in geolocation – tracking somebody's location being perhaps the most personal of all personal information. "GDPR sharpened the senses of customers," Capgemini connected retail global proposition lead Shashi Subramanian explains.
Fetch account director Fariya Faiyaz recounts that while there was initially "a bit of pullback from [retail] partners as everyone wanted to make sure they were compliant", there is now much more confidence around tracking geolocation data.
She says brands are now in a much better position than they were before the advent of GDPR.
"The onus is still on whoever is asking for that data. You, as a brand, need to make sure that it is compliant with GDPR but you probably now have a much better framework making sure that is the case," she says.
Consequently, retailers need to ensure that whichever partner they are entrusting their data with explicitly tells consumers they will be monitoring their data, including their location.
"You just need to be really transparent and compliant with your data and use human language to explain it to customers," Faiyaz adds. "The customer lives in the real world -–they know who Mark Zuckerberg is and they know their data is being looked at – but if it's done properly they don't mind."
Next Steps
Speak to your marketing agency about whether you are using location data to its full potential. Do you know your customers as well as you could do? Challenge them to present 'the most honest' picture of your customer. Retail has not yet capitalised on this opportunity so there is potential to be ahead of the curve.
Make sure that your organisation is discoverable by newer forms of search and analyse how consumers are finding you – it is no longer just a simple Google search and has become much more multifaceted.
Who to speak to:
Tech consultancies such as Groundtruth, Blis and Experian. Groundtruth and Blis specialise in geolocation, while Experian's marketing solutions division has a focus on location. They will be able to help you pinpoint your customer's recent location history and build an 'honest' picture of them.
Telefonica has developed in-house geolocation capabilities for other businesses to use. Speak to the telecoms provider about how it uses its proprietary technology and how it could work for your business.
2. Using location tech in-store
Geolocation technology has been used in stores for several years for multiple purposes, in-store navigation, pushing content and offers, and improving service.
One of the most common uses of location-based technology in shops is providing shoppers with a sat nav, which guides shoppers around large stores and allows them to easily find the product or department they are looking for.
Retailers as diverse as Harrods, Home Depot, Foyles and Carrefour have developed these. The benefits to the customer are obvious: no more wondering where a specific product could be in store the size of several football pitches.
Case study: Harrods' in-store sat nav
Harrods worked with tech specialist Pointr to produce an integrated mapping and navigation capability within its existing app. Harrods' Mobile Store Guide uses data gleaned from a network of more than 500 beacons, which have been installed in the ceiling of its 167-year-old Knightsbridge store.
The tool connects to a user's iPhone or iPad through Bluetooth and highlights their location on the interactive map and allows them to navigate to a specific product or category.
Harrods customers are also able to get directions to the nearest store assistant or to request assistance from them as well as sharing their location with friends and family.
For Harrods, the app allows it to deliver coupons, offers and personalised notifications to increase engagement and to analyse busy areas to improve product placement.
The retailer also gains a deeper understanding of customer behaviour by analysing visit frequency and duration by a segment such as age.
In-store engagement
In-store location technology is not purely functional, it can also be used for engagement.
Online recipe hub Allrecipes uses beacon technology to target shoppers at Marc's grocery stores in the US with recipe ideas at a time when they are likely to be interested in such content and help the purchase decision.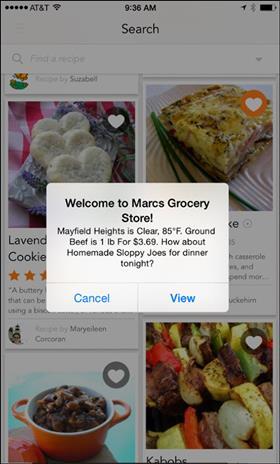 Allrecipes worked with POS systems provider Verifone to install the beacons in 58 Marc's stores, which trigger notifications to Allrecipe's Dinner Spinner app users on their mobile when they enter a store. The notification gives the shopper the meal recommendations that are trending among local home cooks along with recipes featuring products on sale at that store.
The recommendations are personalised by taking into account the season and local weather.
Allrecipes head of shopper marketing Corbin de Rubertis says: "This programme allows us to deepen the value we provide to cooks during the planning and shopping portions of their cooking journey, which results in app downloads, visits and views; and opens up more ways for our proprietary native shopper marketing solutions to deliver value and insights for brands."
With mobile payment growing – Tesco has its own payment app – smartphones are becoming an important part of the shopping journey so using contextual content messages at the time customers are most likely to engage with it can help the shopper make purchase decisions.
Some retailers, such as American Eagle, which worked with tech company Shopkick, have gamified the in-store experience with location data.
The Shopkick app works across multiple participating retailers and rewards users with special offers for engaging in bricks-and-mortar retail. For instance, trying on a certain number of items at American Eagle might result in a special offer at Macy's. Alternatively, users can redeem them against other rewards such as magazine subscriptions or music downloads.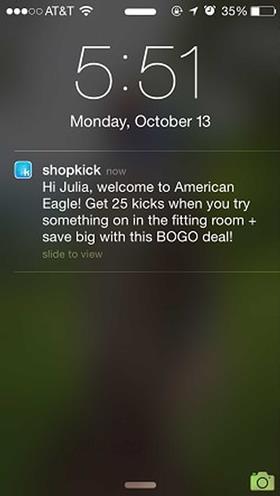 Service
One of the most interesting ways that geolocation can be used is in-store in customer service. The most basic is sending a message after you know a shopper has been to a certain store, asking them to rate customer service.
However, retailers can also use more of their staff to attract customers to store in the first place. "Lots of retailers are about to do this," says Buss, although he refuses to be drawn on names and says that nobody has yet taken the plunge.
"It is something that we see a lot in law firms and financial services. If you do a Google search for a family lawyer with more than 10 years' experience who has an office in central London, then law firms will serve up those professionals to you."
Many retail employees are transient and so for some businesses, listing every store assistant or even every store manager will not be viable. But where a store has a resident expert adviser who specialises in a certain category, this approach could really help draw customers in.
"Geolocation can help retailers better understand how to serve customers"

Shashi Subramanian, Capgemini connected retail global proposition lead
"It is all about what you want to be discovered for," he asserts. "It's easy to say 'shoes' or being on a certain street but it could also be events. If Adidas, say, are putting on a running club in the evening and I want to know what running clubs are on this evening, then that event becomes an identifier for a shop."
The same goes for expert staff – using assets other than product to attract customers is key in a world where any item is a Google search away.
Non-consumer facing geolocation technology could also be used to boost customer service. "Geolocation can help retailers better understand how to serve customers," says Subramanian.
"Not necessarily by making them buy something but in other ways such as sending more assistants to queues or to a certain high value area to prevent theft if there are lots of people in it. Essentially, you can use heat mapping to send assistants to areas where customers are congregating."
Of course, an assistant could just press a button to call more employees if a long queue begins to form at the tills but, Subramanian asks, wouldn't it be better to pre-empt that friction in the first place?
Understanding customer behaviour
Subramanian believes retailers could be using location technology to better understand their customers in store and monitor their behaviour, as online retailers do.
"If you're buying something online, retailers know all about browsing length and basket time," he says.
"We don't quite know that when you're in store. You just know that they walked in and how much and what they bought. You don't know what they picked up and put back down again and why. So how do you bring that rich experience into the digital world?"
By using heat maps and sensors you can monitor what customers are touching and purchasing and what they're not, and use this in store design, he adds. Beacons, which emit a signal to a user's mobile device, can let retailers know how long a consumer has spent at a certain display, which they can then compare to purchasing data.
However, while retailers as diverse as Tesco, Walmart, House of Fraser and Rite Aid have used beacons in the past to target consumers by sending additional product information and offers to their mobile phones, no major retailer has yet successfully analysed customer activity via beacons.
Mungasuvalli believes retailers are struggling to use in-store technology to its best advantage.
"I think it's quite challenging to make the data gathered really useful," he posits. "A lot of retailers have really struggled to understand the applications of it because much of it is around merchandising and design.
"Even if your geolocation technology is very accurate, which it needs to be in store, you end up with conjecture – you don't actually know why customers are spending more time in a particular area than another. I don't think retailers have cracked it.
"We did try to work with retailers on in-store work and it didn't take off. I don't see many retailers using geolocation in-store and being able to make decisions off the back of that."
Retailers should not lose heart, however. Instead, they should be careful to distinguish between concrete benefits, such as consumers finding their way around a store via an interactive map, and what is seen by some experts as conjecture, such as monitoring in-store activity, and challenge their tech partners to demonstrate its ROI.
Organising your team to make the most of location tech in-store
Making sure that you are organising teams properly to take advantage of location data is critical to harness location technology in store.
"Every retailer I talk to these days recognises that geolocation is a dataset they should be taking seriously," says Buss.
"So they can mine it but they don't know how to take action off the back of it. Organisationally, the digital team does the mining but the operational retail teams are the only ones that can affect change."
This exists, at a microcosm, when retailers try to use location data at a store level. While data mining happens at head office and is very macro-oriented, making changes in store needs to be enacted on an individual, micro level. What's more, those teams rarely interact and the skillsets needed for the jobs are very different and are rarely found in the same individual.
"The store manager will know exactly what products are in store and what stock levels are," says Davies. "But the people who are building models do not have knowledge of how stores work and that is quite tricky."
"Often the people doing data processing and modelling and coming up with ideas sit in head office and can't visit every store, so you need to get advanced data scientists together with experienced store managers.
"That is really tough to do but you can get really interesting solutions when that happens. But it will really take off when that data is accessible and easily looked at by store managers."
The other piece of the puzzle to solve when embedding geolocation capabilities into your business is building specialist teams in-house to make sure they are making the most of their tie-ups with tech companies, management consultancies and marketing agencies. Unless they have the right tools and skillsets to make the most of the work being done for them, they will fail to make the most of it.
Next Steps:
Think about whether you are using geolocation technology in the most intelligent and intuitive way. Creating store maps may be serving customers well if you operate very large premises but there are many other paths you can take. Consider advertising your events or in-store experts.
Examine whether your use of special offers is more of a hindrance than a help and look at joining a geolocation-based loyalty scheme like Shopkick or Jisp.
Who to speak to:
Tech firms expert in in-door navigation such as Pointr, which developed Harrods' interactive map.
Professional services firms are ahead of retail on making their experts 'discoverable'. Talk to whichever law and accountancy firms you employ on a retainer basis to find out how they have instituted this.
3. Using location tech in fulfilment and delivery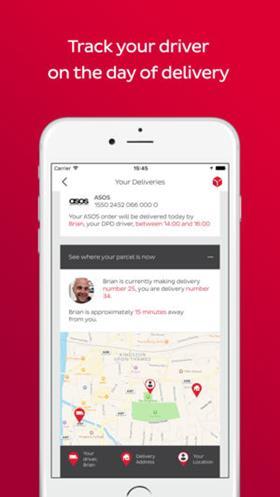 Fulfilment operators such as DPD and Hermes have been using geolocation technology for years. Being able to track the locations of their drivers at all times is central to their operations and customer proposition.
"In delivery it is absolutely essential," says Hermes chief information officer Chris Ashworth. "We receive geolocations from our couriers whenever there is a transaction – if they receive a parcel, deliver it or divert it to a 'safe place' – we will then validate that exact transaction and compare it to a location."
However, the location to which deliveries are being made could be about to change.
Currently, drivers deliver a parcel to a fixed address, whether that is a home or office, and the more premium fulfilment operators allow that address to be changed en route. But new developments in technology now allow drivers to deliver to a person instead, no matter how that individual is moving around. This new fulfilment method is called 'deliver to me'.
"Just as in social situations where you can share locations with a pin, in theory parcel carriers could deliver to where you are via a tech company such as Google or Apple tracking your location," says Subramanian.
This is already being done in a very limited way with retailers such as Zalando partnering with providers like Parcify to bike packages directly to a customer's location, using a signal from their smartphone.
While at first glance this new development looks like it could be the next big thing, there is one big catch: price.
While consumers are willing to pay for a Deliveroo or Uber Eats driver to find their location in a park, they are not so keen to pay a substantial delivery fee for a non-perishable, non-urgent item.
There's not much use delivering a pizza to your flat if you're sitting in the park a few streets over, whereas new clothes can be left in a safe space easily and conveniently.
"The challenge with this tech is that it's not cheap," confirms Ashworth. "And consumers react badly to that. They are keen until they realise they will be paying £10 to £20 for a delivery, and then demand drops off."
While this technology is perhaps limited in use, there are instances when it could work. Just as Asos' Instant delivery proposition (which costs £9.95) has had enough uptake to justify its expansion from London into other UK cities, consumers will pay a delivery premium if they urgently need a certain item.
"Properly understanding every point of the supply chain is where geolocation can help"

Shashi Subramanian, Capgemini connected retail global proposition lead
Geolocation technology could still be used to improve the supply chain in other ways too.
"Properly understanding every point of the supply chain is where geolocation can help," asserts Subramanian. "If you can track how a product moves through the supply chain then you can shave off all sorts of buffers and improve the time it takes to get a product from the supplier to the consumer."
He explains that if a product's location is monitored through that journey, windows of time can be identified and shaved off the next time that a product is ordered but in order to do so effectively, retailers need to understand the cost of the last mile and what factors drive those costs.
Case study: German supermarket Real tracks product throughout the supply chain
German supermarket Real, which is owned by Metro Group, has embedded beacons in its product pallets, allowing it to monitor product across the entire supply chain.
The grocer was able to see where a pallet was in the supply chain by linking a beacon to the GRAI (global returnable asset identifier) code of the barcode of the pallet.
It then allowed head office to monitor the location of pallets and ensure that store teams were displaying product at the correct time.
This was particularly useful when products were on a promotion and the retailer had a commercial agreement with the brand.
Tracking product location in this way allowed head office to ensure that promotions were being run at the correct time in-store and eliminated human error. It paves the way for shelves and stock to communicate with each other in the future via the Internet of Things and lead to further automation.
Stocking and availability
Bricks-and-mortar retailers are also able to use location data to improve their in-store stock availability by analysing previous buying habits and using them to implement just-in-time stocking.
Davies gives the example of selling turkeys at Christmas. "If you know from last year's geolocation data which stores run out of stock at what time then you are able to predict what is likely to happen next year," he says. "You can then make sure that you are stocking turkeys at the right levels, the right time and the right place."
Just-in-time stocking can be used to both maximise sales but also drive brand strength as availability and coming away with the item they want is of the utmost importance to customers.
Argos is experimenting with just-in-time stocking as it holds large volumes of stock at its hubs but smaller volumes at its stores and no stock whatsoever at its Sainsbury's concessions. It uses its fleet of vans as extra warehousing space, which can help fulfil click-and-collect orders.
When a customer buys a product online to be collected at a certain store, a van carrying that product can drop it at a store, if it is not stocked there, so that an item is available. The business is currently working towards knowing how close a customer is to that store but has not yet achieved this.
Speedy click and collect
Using geolocation to speed up a click-and-collect service is currently being adopted into the mainstream by a host of retailers.
Starbucks, Asda and McDonald's have all recently launched click-and-collect apps that allow customers to place an order and pick it up as soon as they arrive at a store.
Asda has embedded the functionality, which it developed in-house, on its main app. The new function allows customers to notify the app when they are on their way and the app uses geolocation technology to estimate the customer's time of arrival at the collection point.
In-store colleagues are then alerted when a customer is 10 minutes away, two minutes away and when they have reached the Asda car park. This allows staff to have an order ready for the customer as soon as they enter the collection point. Asda estimates that the new app, which will be available in 300 stores by the end of November, will take five minutes off waiting times.
"Customers always tell us they want ways to make shopping more convenient," says Asda vice president of online grocery Simon Gregg. "For some that means having the flexibility to collect their shopping as quickly as possible, at a time that suits them when they are out and about. This new functionality makes shopping with us easier and quicker."
Click & Collect has arrived in selected restaurants! 🙌 What are you ordering? pic.twitter.com/pNk3ts4Nqg

— McDonald's UK (@McDonaldsUK) March 3, 2018
McDonald's has instituted a similar feature, letting customers pre-order food on its app and collect it, or eat it in a restaurant, without having to queue, as staff are notified when a customer is in the vicinity.
While customer analysis and marketing both hold a lot of potential, fulfilment is the area where retailers are using geolocation technology most fully. It's easy to see how it can be used as a differentiator when it comes to convenience – for instance, with click-and-collect apps – which holds a lot of sway with customers.
Next Steps:
Examine whether a geolocation-powered click-and-collect service could work for your business. This is a straight-forward way to remove friction from part of the customer experience that often disappoints because of human error and disorganisation.
Challenge your tech partners to use geolocation technology to cut crucial hours from your fulfilment operations. Tracking products through your system will allow you to see where time savings could be made.
Work with your existing fulfilment partners to work out how what percentage of your orders are sent via next-day or same-day delivery, and which proportion of those are missed because a customer is not home. If it is a significant number, a deliver-to-me scheme could be worth trialling.
Who to speak to:
Approach specialists such as Parcify to see what ROI their services can deliver.

Speak to your warehouse operator to see how tracking product through the supply chain could help automate your stocking in future.