Retail leaders from some of the biggest names in the business will come together next month to discover the innovators solving the industry's trickiest challenges.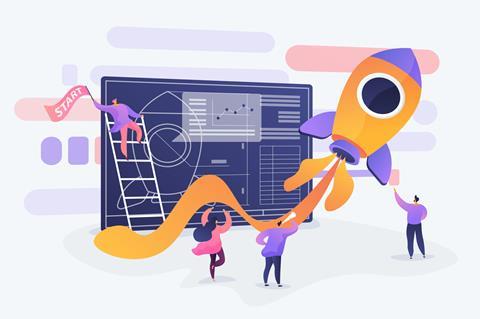 Taking place at Retail Week's Innovation Summit, The Big Pitch will host retail tech start-ups pitching to an expert panel of judges, who will decide which is the best idea.
This session, in partnership with UK Launchpad, will bring together a range of the hottest tech start-ups to pitch how their business idea could revolutionise retail.
Asda senior director for retail innovation and productivity Geri Hebberd, Boots.com chief digital officer Paula Bobbett, M&S head of digital strategy and transformation Stuart Ramage, B&Q strategy manager business development Chris Bargate and Kevin Cooper, managing director of EnableAll, will judge the best technology solution, which will be announced at the end of the summit.
Delegates can expect to hear from some of the most exciting fledgling businesses in the sector all taking innovation to the next level in an attempt to solve retail's biggest problems.
Open to senior leaders, and hosted at the Museum of London, Retail Week's inaugural Innovation Summit will take place on November 10.
The jam-packed event will host powerful debates, hard-hitting panel sessions, inspiring fireside chats and lively roundtable discussions.
The agenda features Kingfisher's chief digital and technology officer JJ Van Oosten, who will discuss the largest trends emerging from retail's frictionless future, and DFS chief operating officer Russell Harte who will examine how CIOs and CTOs are transforming company culture.
Later on in the day, Lego's SVP of retail Natali Stojovic will debate the idea of stores as sensory experiences, plus there will be panel discussions on what the industry must do to address the war for talent and how to adopt a start-up mentality.
Retail Week has teamed up with UK Launchpad for The Big Pitch. UK Launchpad supports technology companies by providing a network of advisers, partnerships and alliances dedicated to helping firms looking to enter or build their business in the UK and European markets.
Innovation Summit
Watch The Big Pitch live at the Innovation Summit on November 22.
You can also hear from Kingfisher's Chief Technology Officer, Lego Group's Senior Vice President of Retail, DFS' Chief Operating Officer and many more.