Chief information officer Mike McNamara is the latest executive to leave Tesco, but where does this leave it in terms of IT and technology?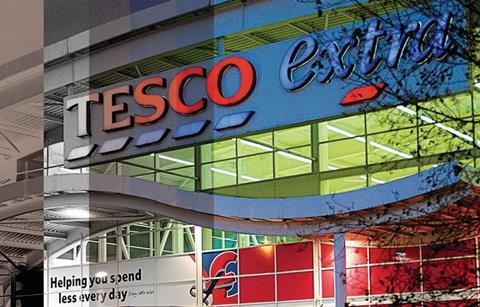 Tesco has seen senior executive departures left, right and centre in the months following its disastrous overstating of profits. And the latest to up and leave the grocer is IT chief Mike McNamara, who is planning a move to US retailer Target to become its chief information officer.
Tesco has said it now wants to take "the next step in technology" and recruit a chief technology officer, rather than replacing the departing chief information officer.
Under the influence of McNamara, the retailer's IT department has been moving away from traditional keeping-the-lights-on technology, and towards consumer-facing technologies. During his 16 years at Tesco, McNamara built up its ecommerce portfolio and introduced scan-and-shop capabilities and the company's innovation lab.
Former multichannel director Robin Terrell spoke to Retail Week in September and said the Tesco IT department now has a completely different mindset, calling it a strategic enabler.
But a number of the digital products Tesco said would be 'launching soon' such as its mobile scan-and-go, a mobile digital wallet and e-receipts have failed to materialise over the last year.
On asking Tesco where in the pipeline they are, a spokesperson couldn't provide a date, saying: "We're always looking at how technology can improve the customer experience. These and other projects are all possible ways of improving this experience in the future."
Technology budget
The exit of the Tesco chief information officer also comes six months after the retailer announced its plans to reduce IT spend in order to reduce its capital expenditure. And even before last year's accounting scandal, Tesco was also accusing the shift to online retailing of eating into its profits for 2013/14.
IDC senior research analyst Miya Knights said she wouldn't be surprised if his exit was part in reaction to the cost-cutting constraints placed on the Tesco IT budget.
"At Target, he probably has the opportunity and budget to ensure the US retailer's similarly scaled operations are supported by the best fit IT, and so provide a best-in-class customer experience," she said.
But Knights said McNamara has left Tesco in a good state in regards to technology, with in-store wi-fi and scan-and-shop as the building blocks, which can be added to at a later date.
Talking about digital propositions such as e-receipts and using smartphones to pay for shopping in store, she said "those things are nice to have".
But as Tesco continues to knuckle down and cut costs, perhaps the IT team under the new chief technology officer will be less of a catalyst for new business ideas, but go back to the traditional roots of helping the retailer become more efficient and streamlined.
"Maybe it will become more operationally focused, rather than strategic," she explained. "And then the IT team will have the remit to continue what they're doing, but cheaper and more efficiently. Once that base line is established, they can then start to think about innovating through technology again."
Tesco IT boss Mike McNamara departs for US retailer Target
1

2

Currently reading

Analysis: What does Tesco CIO McNamara's departure mean for the retailer's technology future?