Amazon innovation boss Paul Misener spoke about the retail giant's development of its Prime Air service and making innovative decisions fast.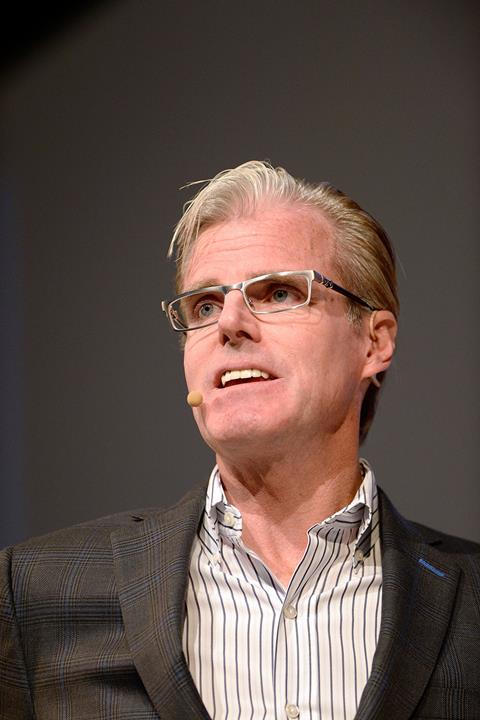 Speaking at Retail Week's inaugural Tech. conference, the online retailer's vice president of innovation policy and communications said Amazon drones are being developed to complete aerial deliveries to shoppers even if their GPS co-ordinates are hacked.
"We're designing a fleet of highly autonomous drones to the point of being automated vehicles and the whole idea is that they need to know where to go and what to do if there's a problem," he said.
"There are plenty of ways that we are approaching this, but if there's a problem, the thing has to know within its own intelligence what to do about it. There are multiple ways they can navigate and we have plenty of technology being built into that as part of a demonstration of safety."
Misener also said that Amazon is working alongside a variety of third-party organisations internationally to develop its Prime Air proposition.
"There's such an obvious necessity to be able to work with drone fliers that the regulators are bringing us together – we're part of all sorts of different working groups trying to work out the different standards and use cases," he said.
"There's a wide variety of uses for unmanned aerial vehicles and package delivery is just one – we're taking a particular approach to it which is highly automated."
Quick decisions
Misener, who has worked at Amazon since 2000, said the retailer's pace of innovation comes from its ability to make decisions quickly.
"If you wish you had 100% information, maybe you should only wait for 60-70%"

Paul Misener, Amazon
"Decisions that are reversible should not take much time to make and you should not wait for complete information before you make them. A lot of more established enterprises take their time for every decision, including ones that would be reversible if it's the wrong thing," he said.
"If you wish you had 100% information, maybe you should only wait for 60-70%."
The innovation boss would not be drawn on Amazon's long-term ambitions in the grocery sector, but said that its Fresh and Go programmes and Whole Foods acquisition were all in aid of offering "a better experience for grocery shopping than exists now".