Amazon founder Jeff Bezos has retained his crown as the most influential person in digital retail.
Bezos is an untoppling force in online retail and tops Retail Week's Digital Leaders Power List for the fourth year running.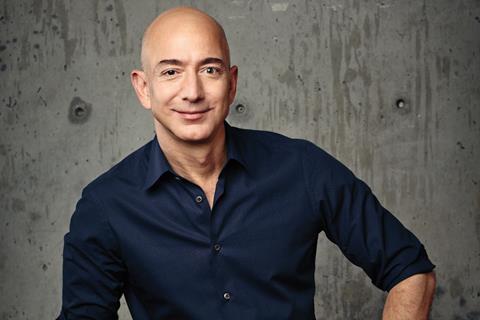 Bezos' Amazon, which last week became a $1 trillion company, continues to dominate UK retail.
In 2017, UK sales surged 25% to £8.8bn, Amazon's fastest growth rate since 2011.
Over the past year the retailer, which Bezos set up in 1994, has developed its bricks-and-mortar offer, both through its acquisition of Whole Foods and the ongoing development of its checkout-free grocery format Amazon Go, and has pioneered voice search – a new method for shoppers to find products and information that is expected to have huge implications for retail.
Pureplays dominate
Bezos in among a throng of pureplay leaders that top Retail Week's Digital Leaders Power List.
The top five is made up entirely of online-only retailers, including Asos chief executive Nick Beighton and Ocado boss Tim Steiner.
The rise of the pureplays may be indicative of the challenging conditions on the high street, where falling footfall and rising rents and rates mean store-based retailers are fighting hard just to stay afloat.
However, it is also testament to how these businesses are constantly striving to not only improve their offer and service but reinvent retail as a whole, based on what today's shoppers want.
Revealed: Retail's top 50 digital leaders ranked
1

Currently reading

Revealed: Retail's top 50 digital leaders ranked

2

3