International customers are flocking to buy from the websites of retailers based in the UK, but they do expect to pay using their preferred local options, finds Alison Clements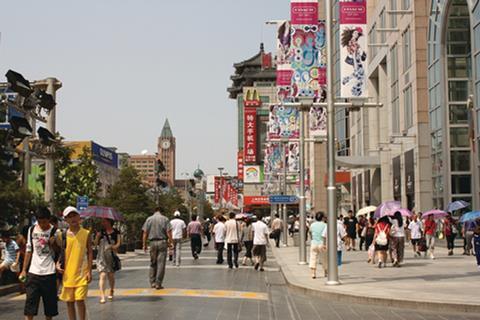 British online retailers are hungrily seeking sales in new territories with nearly 60% of UK players now accepting online orders from abroad, according to CyberSource.
The rewards for catering for the needs of American, French, German and even Chinese shoppers can be rich and the growth potential is huge. For instance, 52% of Asos' sales in the three months to March 31 2011 were international. The fashion etailer's largest overseas market is the EU, but sales in the US and the rest of the world are growing fast.
But there are a number of factors that UK retailers need to consider when it comes to accepting payments from abroad.
"Localised payments are key to unlocking these international markets as consumers in different markets vary greatly in their online payment preferences," says Zia Daniell Widger, a Forrester analyst and co-author of last year's report, Understanding Online Payment Preferences in International Markets. "Etailers are taking note and today companies are more likely to consider a variety of global payment options given that international fraud prevention tactics have improved and fraud rates have declined."
Local options
Forrester recommends making payment a core consideration of any localised website. Amazon has done this very effectively. In Germany, customers can pay via bank transfer, for instance, and in China they can pay via the popular scheme Alipay, bank transfer or cash on delivery.
Phone accessories specialist Mobile Fun has made headway with localised sites in Germany and France. "It's vitally important that the customers within each country are offered the payment methods that they would expect in their local market," says Richard Moore, head of international sales at Mobile Fun. "In addition to the original existing merchant facilities, we added a new Euro merchant account and PayPal in France, and in Germany, we added direct bank transfers, cash on delivery and PayPal."
He says Mobile Fun aims to identify solutions to the payment challenges through expertise within the company and external consultation. "The setup of the various payment types was completed in-house and we used PayPoint as the payment partner to provide the authorisation. In France, we had to find a payment service provider (PSP) to service a Euro merchant service account for the French market, and in Germany, using a notary to open a bank account was a bureaucratic nightmare. The research process is improved once the local managers are in place for each country though."
Broaden your horizons
Many companies struggle to crack international payment. Research recently carried out by payment processor Chase Paymentech found that 77% of UK companies that trade abroad were concerned about handling multiple currencies and foreign cards.
Chase Paymentech explains that cross-border sales require online retailers to settle in a wide number of Methods of Payments (MOPs). These include common options such as Visa, MasterCard, Maestro, American Express and Direct Debit but also regional offerings such as online banking transfer systems – for instance, Giropay in Germany and iDEAL in the Netherlands. Without the proper payment systems in place, etailers are often required to work with multiple acquirers to trade in a range of currencies. This adds administration cost and complexity, and can put a massive strain on IT systems and business processes.
WorldPay head of ecommerce products Gabriel Hopkins explains that etailers typically take the predominant payment cards, but with the expertise and operational help of a payment gateway partner, they will know which additional payment types to include for each country.
"So we know that in the Netherlands about 60% of shoppers want to be able to use iDeal, and we would recommend that for trading in France, as it's important to accept local French cards, particularly Carte Bleue," he says. "That would require processing through a French bank, but ideally your payment gateway will provide that access."
Barclaycard SmartPay has been designed as a single payment gateway and adapts language and currency to the origin of the customer.
There can be quick wins, adds Hopkins. "We have seen etail customers experience a sales uplift of between 4% and 14% when they add PayPal, for instance," says Hopkins.
PayPal general manager for merchant services Cameron McLean says British retail brands have huge potential in attracting cross-border sales
from overseas shoppers who are increasingly scouring the web for great product or the best prices. The global nature of the PayPal e-wallet, with nearly 100 million active users and available in 190 markets, means that even without localised sites, international sales are likely to be forthcoming for PayPal clients.
"British etailers are known to be innovative and willing to take up new technologies that will undoubtedly attract web shoppers from all over the world," says McLean. "With PayPal sitting in the middle, retailers are easily connected with shoppers in Singapore or Spain and can automatically facilitate those sales, so there is a lot of growth to come."
Successful British fashion etailers Asos and TopShop use PayPal for cross-border trade. "It enables us to access an extensive user base, both in the UK and globally, which helps drive sales," says Asos finance director Nick Beighton.
In a stagnant UK market, overcoming the complexities of receiving money from overseas buyers will be a hurdle well worth jumping.
Payment Preferences around the World
Germany – wide choice of payment options for online shoppers
Online bank transfers and PayPal are the top two payment methods in Germany, both used by about 50% of the adult population using the web according to Forrester. Bank transfers have become the norm because European banks – particularly in Germany, France and the Netherlands – quickly migrated consumers to online banking, enabling online money transfers and bill payments, which has suited the ecommerce market. Giropay is growing in popularity in Germany, based on online banking, and believed to be used by 17 million Germans. It is proving an effective payment tool for both customers and merchants, according to WorldPay's Gabriel Hopkins.
Also popular is Elektronisches Lastschriftverfahren (ELV) – payments based on one-off direct debit. This requires the right technical connections with German banks, and probably a German bank account set up by the merchant. ELV has a high fraud rate, notes WorldPay.
The US – credit cards rule but alternative payment schemes proliferate
The US has become an increasingly popular market for UK merchants in recent years, capitalising on a similar language and online buying culture. Credit cards dominate payment for goods online in the US, accounting for over half the total value of online transactions.
But merchants wishing to save on credit card or debit card transaction fees are encouraging alternative payment adoption on their sites, making other payment methods a focus of their marketing. In fact, three quarters of US online buyers have an alternative payment account says Forrester. It has found that of the top 50 US retail websites, 40% offered credit and debit cards that were issued by providers other than Visa, MasterCard, American Express and Discover. About a third of online retailers offered PayPal and a third offered BillMeLater.
Japan – combining credit card purchases with cash on delivery
Japan is the third largest ecommerce market and has an unusual combination of credit cards dominating online purchasing, but cash on delivery also remaining popular.
Analyst Forrester's finding is that about three quarters of online shoppers use credit cards, with the local option JCB very popular. Across Asia, JCB currently has 64.2 million card members and 16.41 million merchants.
The second most popular choice is cash on delivery used by about a third of online shoppers. Products are often delivered to local convenience stores or konbini to be collected. Japanese customers also appreciate the option for online bank transfers.
China – plastic is coming, but cash on delivery still prominent
Cash on delivery in China is used by 40% of online shoppers according to Forrester, typically with couriers collecting cash on behalf of the etailer. Forrester finds that currently two thirds of Chinese online customers pay using the country's leading alternative payment system Alipay. Consumers top up their Alipay accounts at banks and China Post locations. Postal remittance is another popular option.
With about 5% of Chinese people owning a credit card, compared with 60% in the US, the industry is expected to flourish in the future. Local banks will aggressively market new non-cash payment products. According to a recent report by McKinsey, China has issued only about 50 million credit cards. By 2013, it is estimated that the figure will surpass 300 million.
PayPal recently announced a partnership with China UnionPay, the national bankcard association of China, which has issued over two billion debit and credit cards. The partnership means that China UnionPay cardholders can use PayPal to shop online domestically and internationally.
The future is here
1

2

3

4

5

Currently reading

Taking payment overseas

6

7

8