Climate change is accelerating and so are consumer's environmental concerns. Ahead of October's Sustainability Summit, we explore how retailers are stepping up their eco-efforts with investments throughout the supply chain
The climate crisis is worsening. The Earth's average temperature set a new record on July 3 when it reached 17.01°C – 1.5°C higher than before the Industrial Revolution – and there has been an increase in wildfires, flooding and food shortages worldwide.
Consumers are more worried about the impact of climate change, too. Global market research firm Ipsos' August 2023 UK index showed a marked rise in Britons' concerns about climate change and the environment, with one in four mentioning it as an important issue for the country. It was ranked as equally important as the NHS.
Now is the time for retailers to act and many are. Ian Lowry, chief operating officer at LoweConex, which specialises in intelligent IoT technology to help businesses achieve sustainable savings such as energy reductions, says: "Leading players, from contemporary fashion brands to legacy retailers, are proactively seeking avenues to tread lighter on the planet.
"Whilst some are early in their eco-journey, others have made significant strides, invariably in collaboration with innovative solution providers."
Improving manufacturing
Retailers big and small are making advancements in the manufacturing process to reduce their carbon footprints.
Having already invested to improve the recyclability of some plastics in its range – moving semi-skimmed fresh milk bottles over to clear caps last year – Lidl became the first UK supermarket to use ocean-bound plastic in its water bottles in June 2023. Its 1 litre San Celestino Italian sparkling mineral water bottles will now contain a minimum of 30% prevented ocean plastic, which otherwise would have ended up in the sea. The initiative is expected to save "almost 100 tonnes of plastic from entering our oceans per year".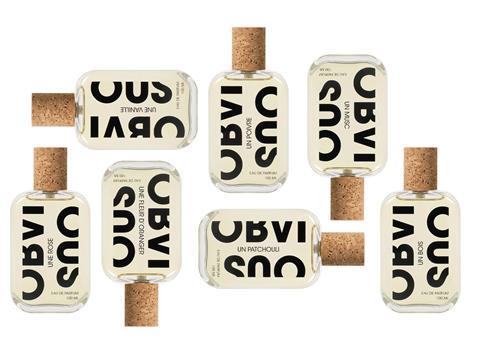 Elsewhere luxury perfume brand Obvious, which launched in November 2020, is making waves with its recyclable perfume bottles made from recycled glass, cork caps with no plastic inserts, and boxes made from recycled paper and natural dyes. Founder and chief executive David Frossard says he is "committed to a constant process of improvement" and wanted the range to "meet the demands of our modern times, combining simplicity and elegance with environmental needs".
B-Corp-certified period care specialist Here We Flo is another burgeoning brand that has made recyclable manufacturing core to its business. Here We Flo's period products are made using bamboo and organic cotton and packaged in plant-based wrappers and applicators, while it manufactures natural rubber condoms that decompose within a year, unlike the industry standard that takes hundreds. Backed by £2m in angel investment from executives from the likes of Marks & Spencer and Tails.com, founders Tara Chandra and Susan Allen have secured stock listings with Boots, Ocado and Holland & Barrett in the UK and Whole Foods and Target in the US. It was reported the business' revenue "tripled" in 2022.
Demand for plastic-free products is growing as evidenced by beauty brand Lush' commercial success. Its latest plastic-free collection, launched at the end of June in partnership with Spongebob Squarepants, crossed £1.3m in global sales in less than two weeks of launch. Lush Earthcare retail partner Rae Stanton-Smithson says the partnership was "one of its most successful collaborations yet" and highlighted that the industry needed to think for the consumer: "We need to develop a mindset that considers the hidden impact of the products we consume. Who made them? How far have they travelled? What is the product actually made of? Does it need all this packaging?"
Taking responsibility
Everything retailers do has an environmental impact and Dunelm is one retailer actively working to reduce its output.
Its head of climate change and sustainability, Christina Downend, says while the homewares retailer has "already started progressing towards targets" of reducing absolute greenhouse gas emissions by 50% by 2030 and achieving net zero by 2040, "we recognise we can't achieve them without long-term investing".

Downend says over 50% of Dunelm's Scope 1 emissions – from sources that it owns or controls directly – "can be attributed to its home delivery network" and Dunelm has been driving decarbonisation in this area.
"Dunelm has invested in lower-carbon fuels, recently acquiring all new Bio-CNG trucks which emit 85% less carbon emissions compared to fossil fuel diesel," adds Downend.
Dunelm has also been investing to reduce its Scope 3 emissions. These are emissions not produced by a company itself but by those that the business is indirectly responsible for up and down its value chain. Downend says supply chain investment is vital for Dunelm to reduce Scope 3 emissions.
"We launched our Better Manufacturing Programme [sustainable standards which its suppliers must adhere to] and are implementing tools such as Higg FEM [which collects data on water, waste, chemicals, energy use and carbon emissions] to work with our suppliers to identify those opportunities that set us on our pathway to zero," she says.
Making stores work harder
Dunelm isn't the only retailer capitalising on data-driven insight tools to become more sustainable.
LoweConex's Lowry says its OmniTech, which identifies how retailers can optimise efficiencies in their stores and then connect and remotely control in-store assets in real time to implement those changes, is used by major retailers to make significant energy and carbon emissions savings.
The company has collaborated with a national grocer to achieve a 21% annual reduction in energy consumption, identifying and eliminating energy wastage through store behaviour analysis, automated adjustments and customised optimisation at scale. It also worked with a global fashion retailer to achieve a 10% energy reduction, 5,600kWh of energy savings and 1304kg of CO2 emission savings per store, per year, through heating ventilation and air conditioning asset control alone. Lowry advises retailers to not let their data "sit dormant".
Retailers should "leverage technology to implement informed decisions that not only accelerate achievements but drive cost-savings to fuel future sustainability investments," he says.
Going electric
Renewable energy sources are becoming a top priority for retailers on their sustainability journey – electricity in particular.
Many household names are investing in electric fleets or continuing their commitment in this area. In August, Tesco launched its 500th electric van – making it the largest electric fleet of any UK grocer – and said it had saved 7,500 tonnes of carbon emissions since its first electric delivery van was introduced in 2020. Similarly, Pets at Home has expanded its electric car fleet – it is now 75% electric or hybrid – while Amazon has been rolling out its e-cargo bikes in London to replace van deliveries.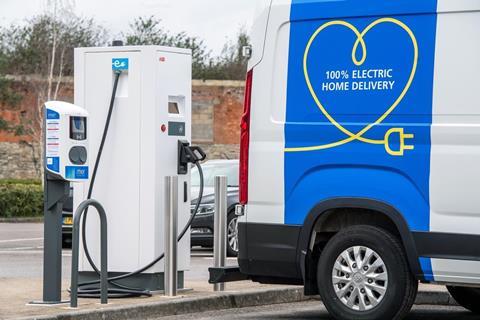 Ikea made headlines in April when it announced one of the biggest electric vehicle infrastructure projects for last-mile fleets in the UK. The homewares giant is investing £4.5m to install 196 charging points for electric delivery vehicles at its stores across the country, allowing it to provide more emissions-free deliveries.
Ikea UK and Ireland country customer fulfilment manager Jakob Bertilsson says: "Investing in this infrastructure of nationwide charging points is a fundamental step in our ambition to reach 100% zero-emission customer deliveries from all Ikea stores and distribution centres by 2025, as well as supporting our ambition to become a climate-positive business by 2030."
Jakob Bertilsson will be sharing more about the EV rollout and the part it is playing in Ikea's strategy at the Sustainability Summit. Retailers can book free places.
Rethinking business models
Whether it's investing in circular business models or implementing systems that reduce overstock, retailers – especially in fashion – are seeking out new, better opportunities for growth.
Rental
In a move to drive sustainable sports retail, in March, Decathlon launched the UK's first nationwide sports rental scheme, committing over £1m worth of products in 2023. Paddleboards and kayaks are available for hire for £30 a day and tennis rackets for £10 and a half-price on day two. The rental scheme is an extension of the retailer's Second Life programme, which offers repairs and maintenance on a range of products, refurbishment and resale of goods, and product recycling.
Resale
To help give its products another lease of life and encourage customers to think more sustainably, in July footwear and accessories retailer Dune partnered with sustainable pre-loved repair and resale specialist Reskinned. Shoppers can return pre-loved Dune shoes in any condition and will receive a voucher for up to £40 off their next purchase with the retailer in return. Reskinned will "look for a new home for returned items" to try to "prolong" the lifecycle of Dune products.

Dune legal and sustainability director Clara Eisenberg says the launch came as the business wanted to "address what happens when our customers no longer wear their Dune London shoes".
"We already knew there was a market for pre-loved Dune London on eBay and Vinted but we wanted to work with a partner who checks and cleans products for re-sale to ensure that our brand is well represented. We've been really pleased with customer engagement so far and are committed to encouraging our customers to think about Reskinned as soon as they want to let go of a pair of Dune London shoes," she says.
Eisenberg also highlights this is only the beginning. "The next step", she adds. "Will be to launch a Dune London pre-loved store on Reskinned which will be supported by the Reskinned eBay store. 'Take care and repair' is also a focus for us. We're launching a shoe care range and considering repair options as, like our partnership with Reskinned, we believe in keeping Dune London in circulation for as long as possible."
Real-time ordering
Launched in 2020, online fashion retailer Cider has adopted a direct-from-factory marketplace model, which means items are created in real time from customer pre-orders. It believes it is marking itself out from competitors such as Shein by balancing its model with a "strong commitment to sustainability."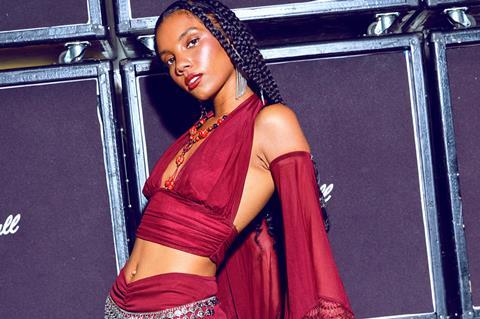 Cider co-founder and chief marketing officer Yu Oppel explains: "Our innovative model is designed to minimise inventory waste, ensuring that our production aligns closely with market demands. This strategic approach allows us to avoid excessive overproduction, lessening our environmental impact."
Oppel also points to other sustainable investments the business is making: "Our recycled fabric collection is a testament to our commitment, as we work diligently to repurpose materials, ensuring that fashion doesn't come at the undue expense of our environment. In our quest to further reduce our footprint, we've adopted d2w bags for packaging, which are designed to biodegrade within 12 to 18 months, signifying our dedication to eco-conscious choices. We also uphold our green initiatives by enforcing a rigorous zero tolerance policy with all our partners, ensuring consistent adherence to our standards."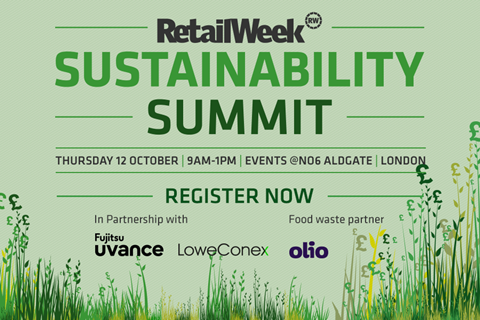 On October 12, Retail Week's Sustainability Summit returns for a second year to unite retailers and brands for a morning of impactful content.
Leaders from Kingfisher, Ikea, Dunelm, Pets at Home, Decathlon, Dune, Here We Flo, L'Oreal, Olio and more are among the speakers and showcase brands who will be discussing measuring environmental impact, investing to make sustainability pay, driving circularity and the future of renewable energy.
With over 50 retailers already confirmed to attend, book your free place to join them at Events @ No 6 Aldgate, London, on Thursday October 12.