From one-button orders to next-gen lockers, retailers are upping their game when it comes to fast, efficient and convenient fulfilment.
In 1882, Sainsbury's had a brainwave. Shoppers, the powers-that-be realised, loved the sheer convenience of being able to order goods in-store and would pay to have them delivered to their homes.
The home delivery – by horse and cart, later bicycle – was invented.
134 years later, much has changed – and yet many characteristics remain the same.
Sainsbury's is reviving old tricks, albeit in a more digital form, with a one-hour bicycle courier service for online shoppers in central London.
Amazon is wowing shoppers with innovations that have even the most modern of minds boggling; and every other retail brand in-between is working to satisfy the taste for ultra-convenience that shoppers have acquired.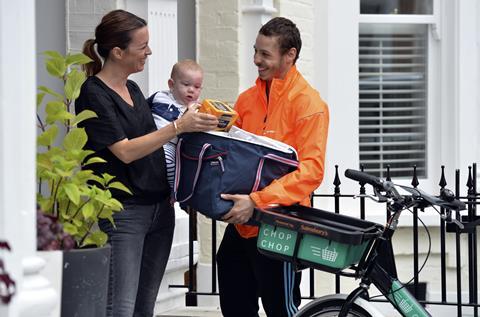 It's become what CitySprint chief executive Patrick Gallagher describes as "the golden yardstick" in etail fulfilment.
He says: "This, along with an increase in consumer spending online, is why there is currently so much innovation in last-mile fulfilment."
But innovating is an expensive business.
If you're offering free returns to customers, estimates are that if the same item is sent back more than twice before it's finally sold, it's already become a net loss to the retailer.
Similarly, as headline-grabbing as the one-hour delivery might be, margins are next to, or sometimes less than, nothing.
So what are the big new innovations in online fulfilment, and could offering customers too many delivery options come at too big a price?
We've all been there. You trudge back from the supermarket, bags of shopping in hand, unpack it all, then an hour later it hits you: that one crucial item you've forgotten.
It's a drag that Amazon claims to have solved with Amazon Dash.
"Convenience has increased in importance to the point that it is almost more important as price in terms of who the customer is going to shop with"

David Jinks, ParcelHero
Rather than having to make a list or wrack your brains going round the shops, branded wifi buttons placed around the home next to, say, the dog food, just need to be pressed for an online order to be made and the product delivered straight to your home.
Or, in the case of DRS, a connected device such as a washing machine or printer will simply automatically re-order products when it's running low.
ParcelHero head of consumer research, David Jinks, says there's a very good reason why innovations like this are happening.
"Convenience is almost more important as price in terms of who the customer is going to shop with.
"The retailers that have the most options and can offer a more tailored package are going to have one up on their competitors," he explains.
Fulfilment innovations
With so much competition for online spend, retailers and etailers are pulling out all the stops. New ideas and tech partnerships are emerging all the time.
Partnerships such as the Sainsbury's acquistion of Argos, in part due to its fulfilment prowess, and Morrsons' delivery tie-up with Ocado, to name just two landmark deals.
Holland & Barrett is another retailer that has introduced new fulfilment options.
Earlier this year the health food retailer launched a click-and-collect service with InPost, allowing its customers to pick up their purchases at the firm's 1,100 automated lockers.
Holland & Barrett group digital director Emma Mead is clear about the driving force behind the retailer's investment in the locker service: customer expectations have grown.
She says: "Customers told us that they needed another touchpoint to reach us because our store hours didn't fit with their location or lifestyle, so we responded to this.
"Now we have click-and-collect, order in-store and InPost, making it much easier to shop our full range of products."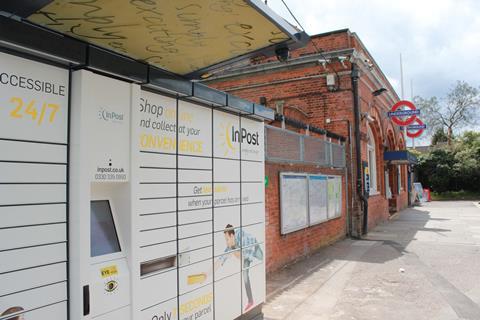 It's great news for customers – but retailers have set some very high standards for themselves and, Alena Lapukhova, account director at data science company Profusion says, left customers expecting "instant gratification" as never before.
She says: "Pretty soon, we're going to see one-hour delivery stop being a novelty and become part of consumers' every day.
"We're in an age where a shopper can get almost anything delivered within just a few clicks and next-day delivery has become the norm."
Which leaves retailers with a problem. Every innovation costs money, and can erode the margins of delivering in the first place.
Such as grocery home deliveries, which typically cost a retailer more than £20 in total, far more than the price customers are paying for the privilege.
LCP Consulting retail partner Stuart Higgins says this is a big headache for retailers – one that is driving them to find cheaper ways of doing business.
He says: "The issue here is that the retail sector has been seduced into offering the customer 'faster and freer' delivery in response to other competitor offers and has now created a customer perception that delivery is low-cost or free when in fact it is eroding net margins significantly.
"While cycle delivery will lessen the delivery charge somewhat compared with a van delivery, it is still the case that the overall proposition is likely to be margin-erosive for the grocer."
Rethinking digital supply chains
Sainsbury's big innovation this summer, and a year ago Argos's game-changing same-day delivery service, grabbed plenty of headlines for their speed, but they come at a price for the shopper as well as the retailers.
And this, says Shopping Behaviour Xplained managing director Phillip Adcock, presents potential customers with a double-edged sword.
"One of the main elements affecting the widespread adoption of these new delivery techniques is whether they add extra costs," says Adcock. "Shoppers love convenience, but they also love to save money.
"A lot of the delivery and ordering gimmicks we've seen this year are just that: gimmicks."
But gimmick or not, the need for the "instant gratification" that Profusion's Alena Lapukhova describes has become so ingrained in shoppers' minds that to satisfy it is now an intrinsic part of retailing.
The answer, says PwC retail and consumer partner Anthoula Madden, is to tighten things up behind the scenes.
She says: "It's now time to rethink operating models, addressing the digital end-to-end value chain, addressing KPIs and measures to incentives and to drive the right behaviours and building trust in the brand.
"Real-time analytics and visibility of demand, ability to mash-up demand and signals across channels and plan and execute on the fly will become the norm.
"A digital supply chain will be the only way to meet the needs of more demanding consumers."
Sainsbury's director of online Clodagh Moriarty is in no doubt that retailing has "changed enormously over recent years".
Indeed, the difference between the grocer's 19th-century horse-and-cart delivery and tomorrow's world – one of one-button orders, wifi-enabled washing machines, the "digital supply chains" and real-time analytics that Madden describes – couldn't be more acute.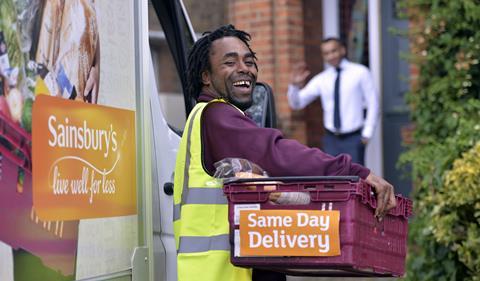 But, Moriarty says, the step into the future with one-hour delivery shows how much Sainsbury's has moved on as well.
"The way our customers shop is changing," she says, "and we are evolving our business to meet their ever-changing needs.
"Our Chop Chop trial, where we're offering a one-hour delivery service from two stores, allows us to test demand for such a service."
The methods are different, and the technology is from outer space in comparison to previous generations, but retailing is still a very down-to-earth business, with customers and convenience at its core.
The future's unwritten, but that rule, above all others, remains indelible.