Retailers must look beyond the immediate challenges and see the pandemic as an opportunity to rethink their data, tech and fulfilment strategies for the long term, finds our new report. Download it here for free.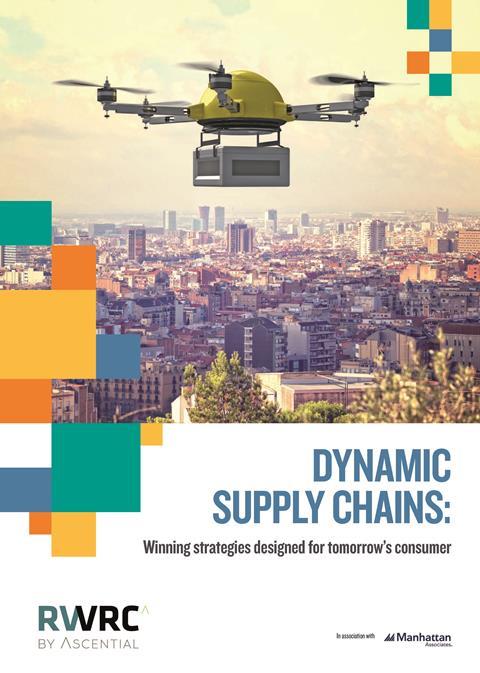 Some habits formed during the pandemic are likely to disappear over time, such as social distancing. Others will become a permanent feature of the new consumer landscape. Retail strategies must evolve in kind to adjust to new ways of shopping and new expectations of the customer experience.
Find out more in Retail Week's latest report here.
In a recent blogpost, Michelle Beeson, analyst at market research firm Forrester, wrote that businesses not already embracing ongoing transformation, or delaying it enitrely, will suffer the most: "The crisis will force businesses to bring forward the execution of strategic plans for digital operational excellence. As brands and retailers struggle to manage disrupted supply chains, the need to evolve to a connected digital supply chain is highlighted."
For fashion retailers facing the prospect of suppressed in-store demand for the foreseeable future, the new normal is likely to involve a higher mix of online sales and, for many, a much smaller store portfolio. McKinsey's Anita Balchandani says: "The fashion industry needs to wake up to and solve the problem of overproduction by creating flexible, fast supply chains and stronger collaboration with suppliers based on greater use of analytics, and really understanding what the customer wants."
Technology will play a key role. Manhattan Associates UK managing director Craig Summers says future supply chains must be more adaptive with analytic driven capabilities to manage increased network complexity and improve decision-making across both planning and execution functions. With the support of predictive technologies such as AI or machine learning, he identifies an emerging focus on retail supply chain control towers that enable better execution, decision making and reactivity by providing real-time (or close to real-time) visibility of products, people, performance and costs.
"It's very easy to become excited by a new technology solution without understanding if it's the right one to address a retailer's needs"
Following a period when measuring supply and demand has become extremely difficult, Summers says supply chain networks will need redesigning based on segmentation to fit a more flexible structure that can quickly adapt moving forward. "It's time for retailers to assess the role that each distribution centre and store plays in their business," he says, adding that trends include converting traditional stores into dark or partially dark stores and establishing market-based micro-fulfilment centres.
To illustrate the point, in the US Walmart recently went fully operational with a new micro-fulfilment solution that uses robots to pick orders for customer collection from a Walmart supercentre in Salem, New Hampshire. The system is housed in a 20,000 sq ft extension connected to the store, which also serves as a dedicated grocery pick-up point. Autonomous carts retrieve ambient, refrigerated and frozen items ordered for online grocery and deliver them to a workstation from where an employee takes them to the collection point.
Four easy steps to navigate through recovery and beyond
The pandemic has brought about a rapid acceleration in the shift from stores to online. Retailers that have been successful in coping with the disruption have moved quickly and effectively to adopt new technologies and build new supply chain capabilities.
So what should their next steps be?
Collaboration is a trend that is here to stay. Rather than spend time and money building their own supply chain capabilities, retailers should access flexible, asset-light networks by partnering with third parties and other non-rival retailers.
With uncertainty over future levels of customer demand, data and analytics will be key in managing inventory and getting product where it is needed quickly and in a way that is convenient for the customer.
The crisis has helped crystallise which technologies are 'nice to have' and which are fundamental to the customer experience. Retailers should identify those technologies that will add future value and set their investment priorities accordingly.
Retailers must assess the role that each distribution centre and store plays in their business. Expect to see greater volumes of traditional stores converted into dark or partially dark stores and a growing number of micro-fulfilment centres.
Delivery redesign
There is likely to be a lasting impact on delivery and the technology that supports it. Results from an RWRC survey suggest the pandemic has not yet accelerated demand for same or next day delivery. While 40% say they would like more retailers to offer these as standard post-pandemic, this figure closely aligns with research carried out by Manhattan Associates before Covid-19 struck.
There is, however, a strong majority (60%) who want more store-based retailers to launch online delivery and ecommerce options. This has potential implications for businesses that have resisted the development of online commerce. Contactless delivery and returns are also set to become a permanent feature of future fulfilment propositions.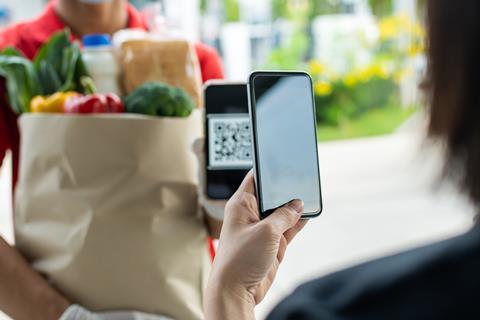 While social distancing measures have forced couriers to forego the process of taking a signature on delivery of items, leaving packages unsigned for on doorsteps leaves significant room for human error.
Future technologies, such as biometric mobile systems, promise to speed up the delivery process while reducing the number of incorrectly delivered parcels. Nuggets is an identity verification app that uses biometric security protected by blockchain to provide proof of identity. A delivery driver can send the customer's digital ID to them and get them to confirm who they are using the app – a process that is both contactless and protected against fraud.
Where to flex your tech
A challenge moving forward for all retailers will be to determine which technologies they should invest in and which will fail to deliver a sufficient return on investment.
Before the pandemic hit, Forrester compiled a list of the top retail technology investments in 2020 based on interviews with more than 60 retail and brand professionals. While AI and machine learning solutions and automated payment technology scored highly, technologies such as augmented reality and home delivery robots were identified as low investment priorities.
"It's very easy to become excited by a new technology solution without understanding if it's the right one to address a retailer's needs," notes Summers, who says retailers need to understand their own potential value proposition, what they're trying to leverage and their expectations and aims. "It's a case of looking at the providers in the market, evaluating where they are in the development cycle and determining if it's a match for the value proposition you are trying to solve.
"If there is a match, the next step is to pilot the potential solution. The key for piloting is establishing and tracking the criteria and metrics, whilst not being afraid to fail. It's important not to continue with a pilot if it's not working – determine the lessons learned and move on."
Contactless delivery and returns are not yet a priority among a majority of consumers – only 19% of those surveyed say they would like to see more retailers offer contactless delivery as standard post-pandemic with the figure rising to 21% for drop-off returns.
However, as more retailers adopt the technology it seems likely to fast become a consumer expectation. Standing still in this new post-Covid19 world just is not an option.
What does the report include and why is it relevant to me?
The report covers four main areas vital to future delivery and fulfilment success:
Keeping up with consumer demand – how lockdown has changed us as consumers
The consumer after Covid-19 – redesigning the supply chain to meet the new demands
How the disrupted have become the disruptors – what retailers did well during the pandemic and what can be taken forward as recovery starts
Supporting supply chains of the future – the role of data-driven insight in preparing for a post-Covid future.
Retailers must move quickly to adapt their strategies to respond to this new consumer normal. Those that don't risk losing their relevance in a dramatically different landscape.
To ensure success in 2021 and drive customer satisfaction, download the report here.

Manhattan Associates is a technology leader in supply chain and omnichannel commerce.