Delivery has long been a key battleground for retailers. In Retail Week's latest instalment of 'The Disruptors' series, we profile the companies shaking up delivery.
Delivery has always been a horrendously competitive business and this has only been exacerbated by shifting consumer expectations driven by Amazon's aggressive roll-out of ever-faster distribution.
Until now traditional retailers have been left struggling to keep up with Amazon and the massive investment it ploughs into delivery.
Those who have not been able to beat it, or at least match it, have often been forced to join it by signing up to Fulfilment By Amazon.
However, the tide could be about to turn with the explosion of innovative start-ups focused on retail delivery.
Quiqup
London-based Quiqup began life in 2014 as a consumer app that allows shoppers to use the firm's fleet of self-employed couriers to deliver anything they want.
Quiqup's couriers can pick up groceries, while you spend times with your loved ones, or collect the keys that you've left at the office and bring them to the restaurant you're dining in.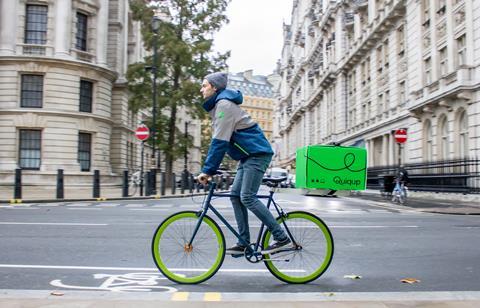 "A lot of retailers don't want to be on Amazon, to pay the commission rates, or for their brand to be hijacked by an online marketplace. We work completely in the background, the end consumer has no idea that Quiqup is delivering," says Maia Bulbul, international head of business development.
It has turned its on-demand technology into a business-to-business 'last mile' delivery solution, which offers retailers access to its fleet of drivers and customer support staff.
The Quiqup algorithm assigns couriers based on their proximity and cost of delivery is determined by the kilometres the courier has to travel.
"We have thousands of drivers provisioned and they are all active on the streets," says Bulbul. "You are never going to have a £20 delivery because they will never be that far away."
One of the company's earliest retail partners was Whole Foods, but this relationship came to an end when Amazon acquired the upmarket grocer.
Quiqup now powers the Tesco Now one-hour delivery service.
Bulbul claims 97% of orders are completed in under an hour.
Quiqup has recently expanded beyond London to Manchester and Dubai and has plans to integrate its technology into autonomous vehicles.
It hopes to launch a drone delivery service in Dubai "in a matter of weeks". Drone deliveries will take longer to come to the UK due to more stringent aviation rules, but Quiqup is in conversations with autonomous ground vehicle companies such as Starship Technologies about London-based deliveries.
"We can be a great alternative to Amazon," says Bulbul. "We don't want to live in this dystopian world where there is no more high street and only one place where you can shop online."
Sorted
Manchester-based Sorted is seeking to solve what it calls the 'delivery experience gap' created by customers' growing expectations and their actual experience.
Sorted has created software that links online checkouts, warehouses, retailer supply chains and the customer's smartphone, and carries out all the heavy-lifting in the background to create a seamless experience for the customer.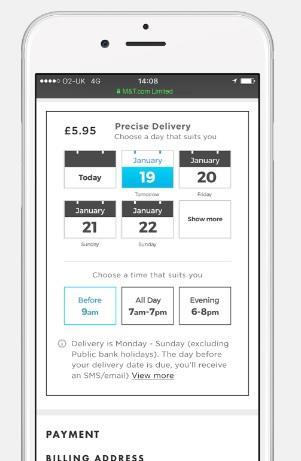 It offers two main products: SortedHERO and SortedPRO. The former allows delivery options to be personalised at checkout by surfacing the most convenient and efficient carrier services for the customer.
Sorted is working with over 50 carrier partners and offers integration with over 1,000 delivery services. Sorted says its packages offer a SaaS 'pick and mix' approach with a bespoke subscription fee.
SortedPRO is a delivery management platform that helps with tasks such as label printing, and integrates with existing warehouse management systems.
Retail clients of Sorted include the likes of Missguided, Lush, and Graham & Brown.
"After years of market inertia, Sorted's technology is bridging that gap between what consumers expect and the experience that retailers can provide," says David Grimes, founder and chief executive of Sorted Group.
Starship Technologies
Autonomous robot delivery firm Starship Technologies has just completed a $25m (£18.6m) funding round as co-founder Janus Friis says the company is "ready to start deploying our network of robots at scale".
Its robots have covered over 100,000 miles in 20 countries and over 100 cities, while in the UK they have carried out deliveries for Tesco and Just Eat.
Starship Technologies, and rivals including Boxbot and Nuro, have the potential to revolutionise last-mile delivery.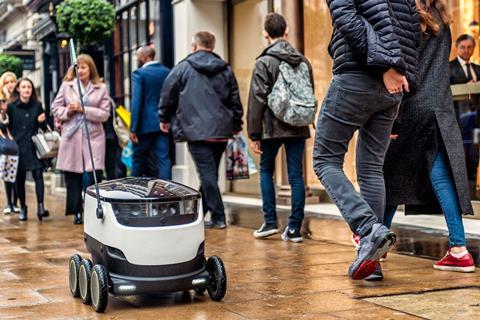 The market is flooded with courier services including major players such as Deliveroo and Uber. Deliveroo is trialling retail deliveries for The Co-op, while Uber has dabbled in the sector with Uber Rush.
However, the impending closure of the latter suggests without autonomous vehicles the on-demand delivery market may not be sustainable.
Starship believes it can bring the cost of on-demand deliveries down to between £1 and £3 in the future, while at the same time solve traffic and pollution problems with its zero-emissions robots.
The robots can hold up to three bags of shopping and journeys of one to two miles take between 15 and 30 minutes.
However, in the UK rollout needs to be approved by each local authority, and navigational challenges arise because no one has mapped pavements before.
Nevertheless, Starship is banking on robot delivery being commonplace in the future and has brought on board Airbnb business development lead Lex Bayer as chief executive to make it happen.
Nimber
The most efficient method is delivery by people already heading that way, according to Ari Kestin, the founder of Norwegian start-up Nimber.
Dubbed the 'Airbnb of delivery', the platform works on a crowdsourced basis and uses a location-based algorithm to match delivery jobs with people who are travelling in the same direction and have the ability to deliver items en route.
For instance, if someone is travelling from Birmingham to Norwich in a van and has spare space they could take a delivery for someone who needs to transport a bulky item between the two destinations.
The platform's marketplace pricing system offers a fair deal to both parties.
Similar to Quiqup, Nimber launched as a consumer proposition but after proving the concept with 100,000 completed deliveries it is now being converted into a business-to-business offering.
The consumer version already operates in the UK and has 70,000 registered users who are mostly 'bringers' (couriers).
The retail solution has yet to launch in the UK, but is already operational in Norway. Retailers have the option to upload hundreds of deliveries at once, while they have the power to track, assign and swap out drivers.
Bringers are rated by the recipients of packages to provide an Uber-style rating, which gives the retailer the confidence to assign reliable bringers.
Nimber is trialling the service with 25 companies including Norway's largest meat and poultry supplier Nortura, and furniture company Ekornes.
Nimber has held discussions with leading supermarkets and high street retailers in the UK and expects to launch its B2B service by early 2019.
"Delivery should no longer be considered as a utility," says Kestin. "It is your product and if you don't do a good job with it then don't be surprised if people don't show up and buy again."
The disruptors: The shake-up in retail delivery
1

Currently reading

The disruptors: The shake-up in retail delivery

2

3

4

5

6