PAID FOR POST
The Hermes Supply Chain Blog on Retail Week
It is well documented that several UK industries face a skills shortage that could be exasperated as Brexit negotiations are finalised over the next 11 months.
Organisations operating within various sectors – from construction to services to healthcare – are feeling the pressures of meeting demand with less staff.
As you'd expect, the logistics industry has also been affected by this trend.
Back in January, James Hookham, deputy chief executive of the Freight Transport Association, stated that "driver shortages in the UK already number 50,000".
He called on the Government to ensure HGV drivers from EU nations will retain their permits following the UK's departure from Europe.
One of the key challenges for any company is attracting, recruiting, training and retaining talented individuals.
This is certainly the case for the logistics and home delivery industry, and at Hermes we are aware that our ability to grow and innovate will be affected if we don't have a sufficiently skilled workforce.
We have a number of initiatives that are designed to ensure we always have the right people with the right qualifications in place.
"One of the key challenges for any company is attracting, recruiting, training and retaining talented individuals"
Over recent years, the Hermes Driving School has formed a key part of the operations framework and has enabled us to improve driver engagement and performance in areas including legal compliance, customer service, and health and safety.
In fact, during 2017 the school delivered 847 days in total.
This included 48 courses of Driver Certificate of Professional Competence periodic training, with 323 drivers attending.
The subjects addressed during the tuition included tachograph regulations, working-time regulations, daily checks and defect reporting, safe and fuel-efficient driving, Euro 6 emissions standards and regeneration.
We have also seen 46 employees gaining their Cat C or C&E driving qualifications last year, including 24 new LGV drivers through our internal 'Warehouse 2 Wheels' programme, which encourages existing staff working within our hubs to develop their skills behind the wheel.
In conclusion, I am a firm believer that logistics and home delivery firms must take proactive steps to avoid being negatively impacted by the mounting skills shortage.
At Hermes, we understand we have a responsibility to our retail clients to invest in our infrastructure and our workforce to enable sustained growth.
Jon Ormond is director of hub and depot operations at Hermes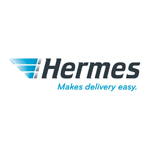 Hermes' vision is to be the carrier of choice for every end customer in the UK. The company currently delivers parcels on behalf of 80% of the country's top retailers and etailers.