In the latest instalment of our Golden Quarter content series, where Retail Week delves into the trends and challenges of a very different Christmas trading period, we look at what retailers can do to deliver an ecommerce Christmas at a time when non-essential stores are forced to close.
Retailers were already expecting this Golden Quarter to be a bumper one for online, but the second national lockdown, which will see non-essential shops forced to close, has sent that into overdrive.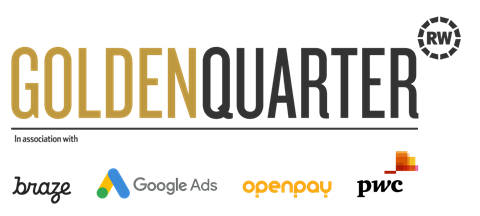 Store closures throughout November, including over Black Friday – which has emerged as the true peak of Christmas in recent years – mean the bulk of spending will now take place online.
This creates huge headaches for retailers. Even before lockdown was revealed this weekend, fears were high that the UK's delivery network would be unable to cope with the avalanche of online sales.
As The Entertainer's chief executive Gary Grant told The Guardian: "If everybody spins to the internet, which is what happened during the first lockdown, the internet itself won't fall over but the ability of people to pick, pack and then deliver cartons is going to be challenging."
Yodel chief executive Mike Hancox told Retail Week that the delivery company had been operating at 'peak' levels since the first lockdown in March, with volumes up 20% compared with normal, but was expecting Christmas to be another 20% on top of that. But that was before lockdown number two was announced.
What can retailers do to manage this unprecedented ecommerce surge?
Push spend forward
Retailers were already attempting to bring forward Christmas spending to protect their under-pressure delivery networks and make sure gifts are delivered well ahead of the big day.
However, this will be stepped up in light of this weekend's lockdown announcement.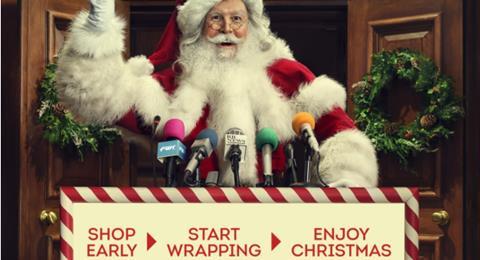 Some retailers are urging shoppers to make festive purchases in stores early this week before they are shuttered until December.
A selection of high streets and shopping centres, such as those in Knaresborough, Yorkshire, and Wantage, Oxfordshire, were promoting later opening hours this week in the days running up to lockdown.
Currys PC World is extending its opening hours to 8pm from Monday to Wednesday this week as it expects a rush of pre-lockdown purchases.
Meanwhile, retailers across the board are encouraging shoppers to start their online Christmas shopping early this year.
Both John Lewis and Liberty launched their online Christmas shops earlier than ever before, while Boots has launched some festive ranges early in a bid to get people to spread out their shopping.
The British Retail Consortium (BRC) is also lending a helping hand. The trade body launched a consumer-facing campaign, 'Shop early, start wrapping, enjoy Christmas', across national and local radio stations, print and social channels.
Black November
One tried and tested method of encouraging people to shop early is to run promotions. Retailers are expected to bring Black Friday deals forward to get shoppers spending earlier into November.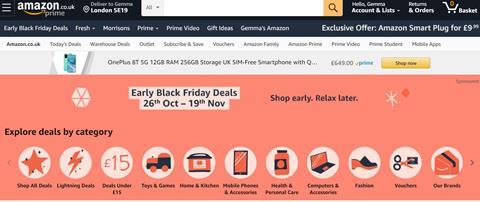 Amazon, which first brought Black Friday to the UK, kicked off its Black Friday deals on October 26 – just in time for payday.
Early deals have included technology such as smart speakers, the Nintendo Switch and video games.
Asos also launched a 20%-off-everything event last week to grab payday spend. Meanwhile, Boots will run sales all November.
Missguided chief executive Nitin Passi is also planning to run promotions at the beginning of November, although he says it will not push Black Friday as hard this year to ensure its warehouses can cope with demand. He said turning down the Black Friday business would be "gutting".
John Lewis also told Retail Week it would review "the size and scale" of its Black Friday promotional activity closer to the time, with partner safety front of mind.
Click and collect remains open
Although non-essential retail must close, shops can still open to provide a click-and-collect service to shoppers. Retailers are expected to heavily lean on this sales channel in the run-up to Christmas.
John Lewis has confirmed its department stores will remain open for customers to pick up items. The retailer was already planning to ramp up click and collect and has expanded its collection points, which now include 57 drive-through locations, as well as a plethora of third-party sites such as more than 500 Co-op stores.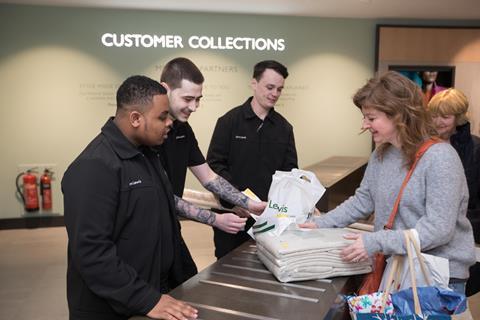 Other retailers, such as Sweaty Betty and Nespresso, have also tied up with John Lewis to make use of its click-and-collect locations over Christmas.
Sweaty Betty and Nespresso customers can collect their goods via John Lewis and Waitrose collection points.
Expect more collaborations of this ilk. Twitter is already awash with businesses such as Post Offices offering to act as click-and-collect locations for independent retailers.
The closure of shops during retail's busiest time of year is undoubtedly a devastating blow for the industry. It is vital that retailers do what they can to make sure online – their sole channel for the next month – holds up.
Expect tough decisions, strategic changes and collaboration as retail comes together to overcome this nightmare before Christmas.