Doddle has launched six click-and-collect collection points at university campuses in the UK as it seeks to tap into the student market.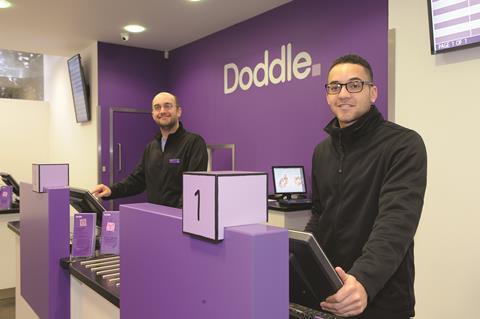 The company says it is targeting a "new but growing" customer base of "click-and-collect millennials" who have come to expect fast deliveries.
Doddle outlets have opened at the Universities of London, Strathclyde, Birmingham, Hertfordshire, Glasgow and Salford.
The pick-up locations have a 'Student Pay as You Go' rate at 99p per collection, compared to the normal £1.95 charge. Students are also able to sign up to an unlimited service for £10, which would normally cost £60.
Doddle chief executive Tim Robinson said: "Students are habitual online shoppers and our own research also found that many students had previously skipped a lecture to wait in for a delivery."
The opening of Doddle's university outlets comes a few months after Amazon launched its first-ever staffed pickup and drop-off location, which is located at Purdue University's campus in the US.
Amazon Student and Amazon Prime members at Purdue receive free one day delivery on textbooks delivered to the campus.
Doddle has 22 retail partners including Asos, Missguided, River Island and New Look, who are able to offer students and staff returns at Doddle, alongside pick-up.
Doddle is also seeking to tap into the growing international student population with its "competitively priced" international delivery services.