PAID FOR POST
The Hermes Supply Chain Blog on Retail Week
As awards season takes hold, Hermes' Gabrielle Gregoire assesses the importance of accolades in recognising excellence in the supply chain.
The new year sees the start of the awards season, which is kicked off by the Golden Globes. Last month's event was full of controversy thanks to Meryl Streep who criticised the political climate in the US and Donald Trump.
An award can help build and boost team morale particularly if it recognises the hard work of your staff and the valuable contribution they have made

Gabrielle Gregoire, Hermes
The BAFTA nominations swiftly followed, including five for I, Daniel Blake, Ken Loach's gritty drama set in the north of England. Finally, there are the Oscars at the end of February, with La La Land up for a record-equalling 14 statues. The event promises to bring us glamour, tears and questionable humour, thanks to the new host Jimmy Kimmel.
However, awards are not just the domain of film and TV, as most sectors have their own equivalent of the Oscars. The retail and home delivery markets are no different and we are lucky to have several very good awards programmes. At Hermes we were fortunate to win a number of key awards last year in recognition of our operations and our people, and we have found that entering them can deliver a range of benefits: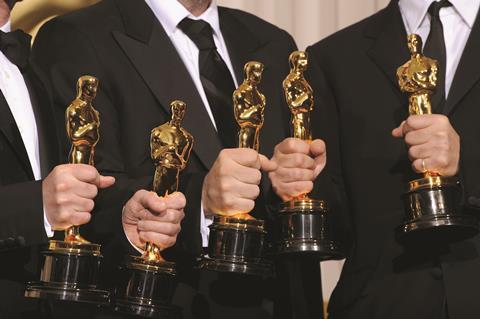 For example, simply being shortlisted can improve your brand awareness. There are many PR and social media opportunities that can be leveraged before, during and after an awards event to drive traffic to your website and bring your message to a new audience. Having your achievements recognised by a team of experts can help increase your credibility and acts as a third-party endorsement for your business. In addition, the fact that your excellence in a category has been acknowledged gives you a competitive advantage when pitching for new business or looking for new staff.
Awards are not just about sending messages to external audiences. An award can help build and boost team morale particularly if it recognises the hard work of your staff and the valuable contribution they have made. Make sure you invite them to the awards presentation evening if possible and if not, why not hold a quick presentation ceremony of your own in the office the next day?
Remember that the awards ceremony itself is not just about having fun but is a great opportunity for networking with other professionals in your industry. The fact that you are a winner among your peers should give you the confidence you need!
Interestingly, the actual process of deciding which awards to enter can also provide an opportunity for companies to take stock and look at their business with fresh eyes. Writing a submission will mean identifying the strengths of the business, which also means that any areas that need improving will be highlighted.
In conclusion, everyone likes being associated with a winning business, be it staff, customers or suppliers, so get entering and start to reap the benefits!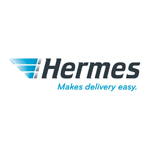 Hermes' vision is to be the carrier of choice for every end customer in the UK. The company currently delivers parcels on behalf of 80% of the country's top retailers and etailers.