PAID FOR POST
The Hermes Supply Chain Blog on Retail Week
The grocery market is facing a fulfilment war. Tesco this week launched same-day click-and-collect at 300 shops, pushed by a new TV ad.
Tesco pips Sainsbury's to the post; its rival revealed last month that it was trialling same-day collection at three stores and planned to roll out the service to more shops by Christmas.
It's no coincidence that Tesco and Sainsbury's are serving up some fulfilment aces as Amazon Fresh makes its long-awaited UK debut.
"Amazon is the undisputed champion of fulfilment so it's no wonder other grocers are upping their game"

Gemma Goldfingle
The online giant's move into grocery is undoubtedly a threat to all in food retail. In true Amazon style, its offer looks impressive, prices are sharp and it has launched with an industry-beating delivery proposition.
It may only be available in a small catchment area, but customers can get delivery to their door just four hours after they order with one-hour delivery slots. Not bad for a start-up!
Amazon is the undisputed champion of fulfilment so it's no wonder other grocers are upping their game.
Search it, see it, want it
There's an immediacy to food retail too that makes speedy delivery a must. I'm not organised enough to do a regular weekly shop; I open my fridge, see it's looking bare so get straight on Ocado. As soon as I've done ordering that creamy Camembert and indulgent ice cream, I want it now (thank god for Deliveroo!).
Grocers that cater to that search it, see it, want it mentality stand to win in the online world.
Which is why I can't help but think that Asda has made a mistake in backtracking from its click-and-collect investment.
Asda had forged ahead in this field, opening an array of collection points in convenient locations such as universities, business parks and Underground stations.
It had planned to open 1,000 click-and-collect points across the UK by 2018 but last year decided to slow down expansion to focus on revamping its stores instead.
Prioritising shops – where the majority of Asda's sales occur – might be understandable but online is a fast-growing part of grocery. To ignore it at a time when the biggest etailer in the world is making a land grab and your rivals are investing and innovating seems a risky move that Asda may live to regret.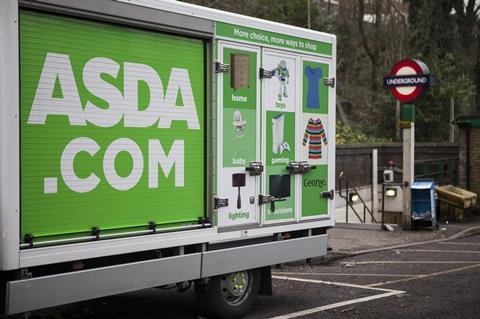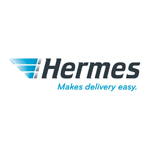 Hermes' vision is to be the carrier of choice for every end customer in the UK. The company currently delivers parcels on behalf of 80% of the country's top retailers and etailers.