PAID FOR POST
The Hermes Supply Chain Blog on Retail Week
Ten years ago the southeast of England was rocked by the biggest explosion since World War Two. But Asos bounced back and continued to grow.
Ten years ago this month, the southeast of England was rocked by the biggest explosion since World War Two when the Buncefield fuel depot went up in smoke.
Among the companies affected by the blast was fashion etailer Asos, which had been founded only four years earlier and had just started turning a profit.
The Buncefield blast was a cruel setback for the young business, putting its warehouse out of commission. An online retailer without a warehouse was of course in no position to do business.
Asos asked for its shares to be suspended and it was weeks before it was back to normal, the crucial Christmas trading period having been and gone in the meantime.
In the intervening years Asos has had plenty more ups and downs, including the misfortune of a second warehouse fire.
But look at it now – still listed on AIM, its valuation of almost £3bn dwarfs many of its peers listed on the main market and is greater than that of Ocado.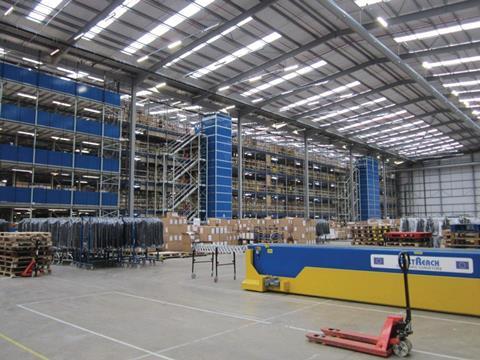 Retail analyst Nick Bubb observes that someone who bought into Asos at 75p when share dealings resumed post-Buncefield would have made their money back 42 times over. Not a bad return.
This will be Asos's first Christmas with Nick Beighton at the helm following his promotion to chief executive as founder Nick Robertson stepped back.
The likelihood must be, given the shift to online emphatically demonstrated by this year's Black Friday promotions and Asos's track record over the years, that Asos will be a winner this festive period.
Rise of online shopping is changing store economics
In another sign of the growth of etail, department store business John Lewis is investing £500m in bolstering its online business.
The retailer anticipates that online sales will overtake those from stores in four years.
It is a reminder that as shopping patterns change, so do retailers' property requirements.
Carpetright's interims on Tuesday reflected in part the success of its hands-on approach to property management, including a drive to reduce square footage – 35 to 40 branches will shut in the current year.
It is a trend evident among other retailers too and, as etail and multichannel sales rise, the economics of stores and how their payback is measured will become ever more important to success.