PAID FOR POST
The Hermes Supply Chain Blog on Retail Week
With a proposed ban on light vans in central London delivering internet purchases, Hermes' Carl Lyon looks at smarter and greener options.
Earlier this month I read with interest an article in the Evening Standard that claimed internet shopping vans could be banned from delivering to office staff in London.
The move – proposed by Val Shawcross, London's deputy mayor for transport – was outlined "in a speech to MPs in which she revealed that light vans now account for a fifth of traffic in the city centre", the newspaper said.
It is hoped that the plan would help to cut congestion across the city, as well as the resulting air pollution. As an alternative, Councillor Shawcross said that companies should encourage the use of click-and-collect, "so that people can collect their deliveries on the way home".
Click-and-collect for commuters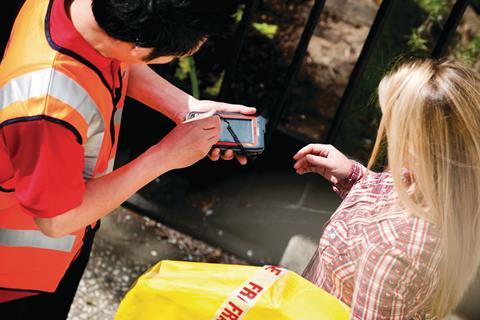 While taking receipt of your parcel directly, whether you're at home or work, remains the first choice for consumers, there is a lot to be said for the convenience of some click-and-collect solutions, especially for those people who commute in and out of London.
For workers disembarking their trains at 7pm on a cold Monday night, visiting a click-and-collect location that doubles up as a retail store provides ample opportunity to also grab a pint of milk, something for dinner, or a richly deserved bottle of Cabernet Sauvignon!
It was this reason that led myHermes to launch a partnership with The Co-operative Food last year, offering our ParcelShop click-and-collect services at over 450 of the retailer's outlets nationwide.
Investment in our network of 4,500 ParcelShops has allowed us to extend our footprint across the UK and now 82% of the population live within one mile of a ParcelShop, with 92% living within just two miles.
Despite the growth of various click-and-collect networks, which are capable of providing commuters with an alternative to office-based deliveries in the City of London, there is no doubt that a total ban on internet shopping vans would have a colossal effect upon the retail and home-delivery industries.
Greener options
I would urge Councillor Shawcross to dedicate some time to speaking with key players across the industry, to understand their objectives, and to learn what they are doing in order to be both smarter (in terms of route optimisation in central London) and greener.
While it is obvious that delivery firms operate more extensive transport networks than the majority of other sectors, I'm confident that they also put more emphasis upon sustainability.
At Hermes, all deliveries within the City of London are conducted by electric, zero-emission vehicles

Carl Lyon, Hermes
At Hermes, all deliveries within the City of London are conducted by electric, zero-emission vehicles, in partnership with Gnewt Cargo. This allows us to make annual savings of 292+ tonnes of carbon, while also ensuring CO2 reductions of 67% and NOx savings of 71%.In addition, the vans are far smaller than their predecessors, reducing the parking/road space they take up by 40%.
When it comes to reducing congestion and pollution, it is almost too easy to target delivery firms. By investing in click-and-collect networks both inside and outside the capital, planning routes more efficiently and deploying zero-emission vehicles, it is clear to see that a large proportion of the industry is actually setting an example for others – and we'd be happy to share our successful blueprint with City Hall.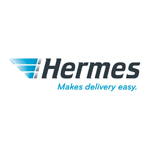 Hermes' vision is to be the carrier of choice for every end customer in the UK. The company currently delivers parcels on behalf of 80% of the country's top retailers and etailers.