PAID FOR POST
The Hermes Supply Chain Blog on Retail Week
At the beginning of the year, a report published by eMarketer predicted there would be more than 2.5 billion smartphone users in the world by 2017.
At the beginning of the year, a report published by eMarketer predicted there would be more than 2.5 billion smartphone users in the world by 2017. That huge number equates to 33.8% of the world's population, but to be honest I'm not particularly surprised. I can't live without my smartphone - whether it's checking emails, reading the news, shopping online, communicating with friends via social networks, or even recording how many calories I burn when running. There is no doubt these incredible gadgets have changed the way we live our lives forever.
Therefore, I read with interest the latest news from Apple who revealed some of the features that will form a part of the iOS 8 software update later this year. What really grabbed my attention was the credit card scanner feature, which is aimed to make online shopping even faster. Users will be able to scan their credit cards using the camera on their iPhones or iPads and the image will be converted to text and automatically entered into the payment forms.
This feature really captures what is important to the everyday online shopper: speed and convenience, and we, at Hermes, are satisfying these demands with the continued investment in our next day service. Impressed by a 98.5% success rate for next day delivery, many of Hermes's long-standing customers have recently switched their next day volumes to the company.
The most notable investment in the Hermes network infrastructure is the construction of the new 15,000 square metre parcel distribution in Warrington. The facility - which can process 20,000 parcels per hour - supports the developing requirement for next day deliveries.
State-of-the-art automation technology and condensed operations in place at Warrington, mean that parcels can be processed quicker than before and Hermes has been able to offer its customers the luxury of pushing back collection times, which is of huge significance in terms of a successful next day service.
A number of exciting additional features will be added by Hermes to the service over the coming months. Also, with the launch of a seven-day service this summer Hermes is offering retailers, and therefore their customers, a dedicated premium service every day of the week. In addition, I'm pleased to announce that a next day service for myHermes, our C2C business, will be introduced in early 2015, which will be supported by the growing network of myHermes ParcelShops.
It is clear to see that the end customer is becoming more and more demanding and wanting to receive their parcels faster than ever before. Consequently, for retailers, the delivery service is an overall extension of the whole brand and customer experience, which makes excellence in this area more important than ever.
Martijn De Lange is operations director at Hermes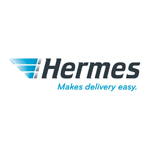 Hermes' vision is to be the carrier of choice for every end customer in the UK. The company currently delivers parcels on behalf of 80% of the country's top retailers and etailers.