PAID FOR POST
The Hermes Supply Chain Blog on Retail Week
Despite having its most successful peak season to date in 2015, delivery company Hermes is already looking for ways to improve for 2016.
January can be a difficult month when it comes to self-motivation. With the joys of Christmas a distant memory, the long, cold and dark evenings and a strained bank balance leave most people with a sense of deflation – especially with events such as Blue Monday thrown into the mix.
Reflecting and improving
However, January is an important month for businesses working across the supply chain. It is a chance to reflect back on the busy Christmas period, analyse performance and look for opportunities to improve.
At Hermes we have just enjoyed our most successful peak season to date, delivering more than 30.3 million parcels in December alone, which represents a rise of 24% on the previous year's volumes. Despite this, the team at Hermes will use January as an opportunity to build for the future and outline how we can add to our existing portfolio of industry-leading services and solutions.
As a part of this, we will be investing £18m in state-of-the-art handheld scanners this year; one of the largest mobile implementation projects in Europe. We will equip our local courier network and our myHermes ParcelShops with more than 20,000 innovative devices, so we can boost the overall customer experience we provide on behalf of our clients. We believe the new scanners and the software will provide our teams with greater visibility during the delivery process as we move towards our goal of 100% first time delivery success.
The benefits of new technology
The 4G devices have a 10-hour battery life and boast improved GPS functionality. This allows geo-fencing technology to provide pin-point accuracy for delivery, which means parcels are satellite-tracked to the customer's doorstep. In addition, a built-in camera gives Hermes the opportunity to capture high-quality photographs.
This investment will provide us with a foundation to develop additional functionality throughout 2016 that will further improve choice and convenience for online shoppers. The rollout of the handheld devices to our local couriers will start in the spring and will be completed in late summer, while the growing network of 4,500 myHermes ParcelShops across the UK will also be equipped with the devices ahead of the 2016 peak season.
The devices have been manufactured by Zebra Technologies and will operate a mobile workforce management solution developed in partnership with Cognito iQ, which supports the scalability and flexibility required by our team to offer new services and increase the customer's control over the delivery of their parcels.
As we reflect back on the successes of 2015, especially the profitable peak period, it is vital that we do not rest on our laurels. This investment is testament to the ambition we have to further grow and improve, and I look forward to sharing more developments with you in due course.
Joanne Morley is head of marketing at Hermes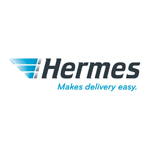 Hermes' vision is to be the carrier of choice for every end customer in the UK. The company currently delivers parcels on behalf of 80% of the country's top retailers and etailers.
View full Profile