PAID FOR POST
The Hermes Supply Chain Blog on Retail Week
Steve Bower, head of myHermes service development, on how retailers can promote sustainability
Last week, I read an interesting report launched by The Drum that said marketers are feeling "held back" by their employers on driving sustainability.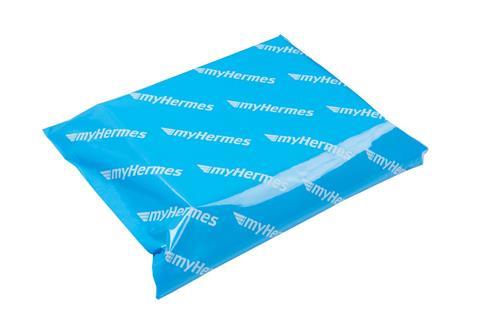 The study revealed the gap between marketers and the C-suite in how sustainability is perceived within companies.
Fortunately, retail is one of the sectors most committed to sustainability, thanks to initiatives such as A Better Retail Climate (ABRC), championed by the British Retail Consortium and representing half the UK market.
It is fantastic to hear that the ABRC is on track to meet its ambitious environmental targets for 2020.
As retailers undertake new measures to become more energy-efficient and reduce waste, we thought we would share some different ways to promote sustainability in 2017.
1. Work in partnership
One way in which retailers can ensure an entirely sustainable operation is by working in partnership with all parts of the business or suppliers.
This can involve the landlord and tenant – or shopping centre and retailer – working together to reduce energy within the facility.
It can also involve finding ways to source, manufacture and deliver products in a more sustainable way.
As a result, energy and sustainability managers are going to be called on to play a bigger part in strategy.
2. Adapt to consumer preferences
Retailers are starting to adapt the way they operate to suit consumers' shopping habits.
A large number of shoppers look for eco-friendly products that offer something charitable in return: for example, a supermarket that donates the money from plastic bags to charity.
Furthermore, consumers are more likely to purchase something if it has been locally or ethically sourced and manufactured. There is a huge movement among cosmetic brands to stop animal testing.
Meanwhile, The Co-operative sources produce from the local community and Mango has just launched a sustainable clothing line.
Consumers are demanding more for their money – and it's not necessarily always about bagging a bargain.
3. Embrace experimentation
It is exciting to see that the retail industry is willing to experiment more than it has in previous years.
There is a plethora of new technologies making their way onto the mainstream market, opening new opportunities for business processes.
In addition, organisations are becoming less nervous about trying out new ways of operating. They are testing different styles to see which ones work best and to attract the most customers, and this applies to both start-ups and high street giants.
It is a 100% sustainable mailing bag partially formed from sugarcane, which fundamentally preserves fossil fuel reserves
One of the newest technologies to enter the market is sustainable packaging, and we have recently become the first company to launch carbon-negative packaging. Our 100% sustainable mailing bag is made from a material called GreenPE, partially formed from sugarcane, and fundamentally preserves fossil fuel reserves.
This is just one of the initiatives that companies within the retail sector are undertaking to operate more sustainably.
In our opinion, 2017 will see a great amount of change within the sector as the industry strives to become more sustainable. We are excited to see the latest innovations in this field as the year progresses.
Steve Bower is head of myHermes service development at Hermes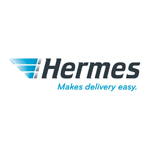 Hermes' vision is to be the carrier of choice for every end customer in the UK. The company currently delivers parcels on behalf of 80% of the country's top retailers and etailers.