PAID FOR POST
The Hermes Supply Chain Blog on Retail Week
Following recent media attention surrounding inequality in the workplace, Jill Maples, HR director at Hermes, addresses the issues.
The past few weeks have seen some high-profile media coverage around the subject of diversity and equality in the workplace.
It started with the BBC publishing the salaries of its top-paid employees and swiftly being accused of discrimination as a gender pay gap seemed to be revealed.
Of the 96 names on the list of the BBC's top earners, just under a third were women and the highest-paid woman was paid considerably less than the top male earners.
Follow-up reports also pointed out the lack of ethnic minority presenters on the list with just 10 making the cut.
Workplace equality
Then a Google software engineer grabbed the headlines after he wrote an internal memo questioning the company's diversity policies and arguing that the low number of women in technical positions was a consequence of biological differences instead of discrimination.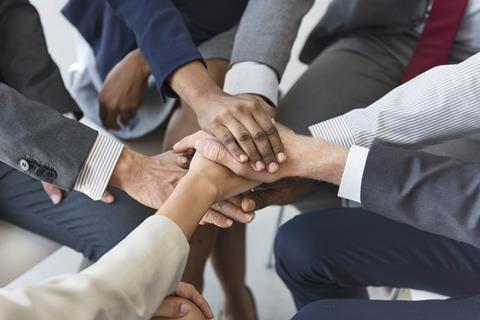 The engineer in question was sacked for 'perpetuating gender stereotypes' and added that he is 'currently exploring all possible legal remedies'.
The UK media was once again quick to use this to raise further questions about diversity in the workplace.
The Daily Telegraph suggested that this was a common problem among tech companies, with women underrepresented in leadership roles at companies including Google, Twitter, Facebook, Intel and Microsoft.
I am pleased to say that my experience of the levels of diversity within the retail and logistics industry has been very different to this.
While it is an ongoing process I think the sector is working hard to address any inequalities and overcome any traditional gender and racial bias.
Diversity at Hermes
At Hermes we are committed to being a diverse organisation with a focus on positive employee engagement. This is driven from the top and the results can be seen throughout the business.
"At Hermes we are committed to being a diverse organisation with a focus on positive employee engagement"

Jill Maples, Hermes
Our aim is to create a level playing field within the business, giving equal opportunity for all genders and ethnicities to play a vital role in the company's success.
We recognise diversity across the business and, as a result, we also have a senior team that is made up of experienced leaders and ambitious career-focused executives, who come from a variety of backgrounds.
We know that to provide the very best services to our retail clients we must be committed to attracting the very best talent.
As a result, our workforce and our self-employed courier network is a strong blend of cultures, religions, beliefs, lifestyle choices, characteristics and abilities, and we have implemented a number of flexible working opportunities to facilitate this.
We believe that it is both morally and commercially the right way to behave.
Jill Maples is HR director at Hermes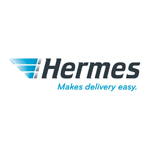 Hermes' vision is to be the carrier of choice for every end customer in the UK. The company currently delivers parcels on behalf of 80% of the country's top retailers and etailers.