PAID FOR POST
The Hermes Supply Chain Blog on Retail Week
There are many industries that rely on a migrant workforce, but retail has a greater reliance than most.
Without migrant workers picking and packing products and getting them from A to B, the retail industry would grind to a dramatic halt.
However, the UK's decision to leave the EU has left many of these workers feeling unsure about their future in the UK.
A post-Brexit immigration policy may be a long way off. However, it may well come too late.
Already there are reports that some of the 60,000 Eastern European lorry drivers that work in the UK are having to leave due to both the uncertainty surrounding Brexit, and the fall in sterling.
The weak pound means wages are substantially lower when converted into European currencies.
A shortage of UK drivers
Meanwhile, UK workers seem reluctant to take vacant jobs.
Lorry driving is a career that Brits seem to be shunning. The number of HGV drivers out of work is at its lowest point since records began in 2005, according to the Office of National Statistics figures, with just 520 drivers claiming job seekers allowance.
Meanwhile, the Freight Transport Association calculated late last year that nearly 35,000 additional lorry drivers are needed in the UK.
These figures will have many logistics managers scratching their heads. But what can be done to tackle this skills shortage?
Breaking down barriers
There are many barriers for would-be HGV drivers. Both getting and retaining a licence is expensive with drivers required to take – and pay for – annual training courses.
Meanwhile, hours can be long and conditions difficult.
At a time where workers have easy access to driving jobs such as Uber, why would they take on the added expense?
Younger workers in particuar are opting not to. In fact, just 2% of all HGV drivers are under the age of 25, the all-party Parliamentary group for freight transport found in 2015.
We're living in a time when the gig economy is growing exponentially. Workers across many sectors are snubbing full time employment in favour of freelance or short-term contracts.
Given these barriers, retailers and logistics firms need to make changes and make lorry driving more appealing.
Apprenticeships and funding for HGV licences could be offered as an incentive to attract would-be drivers away from the likes of Uber – while pay rates, which have already gone up over the past few years – could also rise.
Perhaps like Uber, retailers and logistics firms should try to promote the flexibility of HGV driving. It certainly isn't a 9 to 5 job, and working around people's preferences and family priorities could woo new people to the sector.
Ultimately, some action needs to be taken, or retail faces the prospect of grinding to a halt.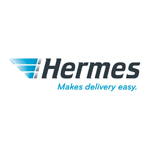 Hermes' vision is to be the carrier of choice for every end customer in the UK. The company currently delivers parcels on behalf of 80% of the country's top retailers and etailers.