PAID FOR POST
The Hermes Supply Chain Blog on Retail Week
Asos boss Nick Beighton toasted the success of Asos Instant, the fashion etailer's same-day delivery service, when he unveiled its cracking Christmas results this week.
Asos Instant launched late last year and allows customers who place their orders before 10am to receive them that same evening, between 6pm and 10pm.
The service is only available in selected postcodes across London, Leeds and Manchester at this stage, but Beighton said that it had "resonated" with its customers over the key Christmas shopping period.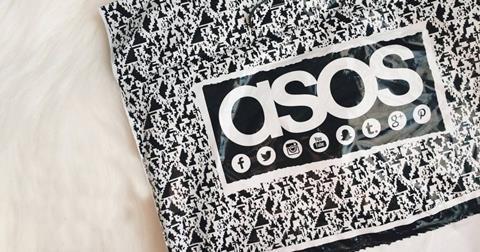 There is a growing demand for same-day delivery. A survey by GlobalData last year found that 28% of people had not yet used a same-day service but intended to in the future.
And retailers across the spectrum - from fashion to food - are making it available to the masses. Argos, Tesco, House of Fraser, Sainsbury's, Net a Porter and, of course, Amazon are among those offering customers the opportunity to have their purchases delivered to their homes within hours.
As popular as same-day may be with shoppers, it's expensive for retailers to set up and operate. Meanwhile, shoppers appear unwilling to pay extra for this service. The GlobalData survey showed that 78% of people would not pay for the service at all and of those that would, 71% said they would only part with between £1 and £5 for it.
Deliveroo and Uber
Which is why the Co-op's partnership with food delivery platform Deliveroo is interesting. For those that missed it, the convenience store retailer has started selling snacks, soft drinks and booze through Deliveroo and is even promoting "party bundle deals" – booze and crisps, in other words – from five of its Manchester stores.
Of course, this makes perfect sense for The Co-op. It serves food to local communities from its stores, Deliveroo delivers food to local communities from its network of restaurant partners.
But has The Co-op – which does not sell food online currently – actually nailed same-day (or even same-hour) delivery?
The retailer is meeting customers' undisputable desire for same-day delivery without taking on the overheads involved to deliver this service.
Will others follow suit? Will Deliveroo and UberEats be the go-to partner for grocers wanting to enter the race for same-day delivery?
And will these instant delivery services expand to partner the rest of retail? Is UberWear in the offing to deliver clothes from one side of the city to the other for those in desperate need of a party frock right now?
The delivery space is full of innovation and potential partners are emerging daily that can help retailers meet consumer needs cost-effectively. Businesses will not need the supply chain scale and efficiency of Amazon to offer same-day delivery profitably in the future.