PAID FOR POST
The Hermes Supply Chain Blog on Retail Week
Carrier Hermes' chief operating officer Martijn de Lange shares the company's secret to a successful peak – it's all in the planning.
With just two weeks to go till Christmas, people up and down the UK are making their final preparations ahead of the festive season. The turkey is on order, the Champagne is chilling and the final gifts are being purchased.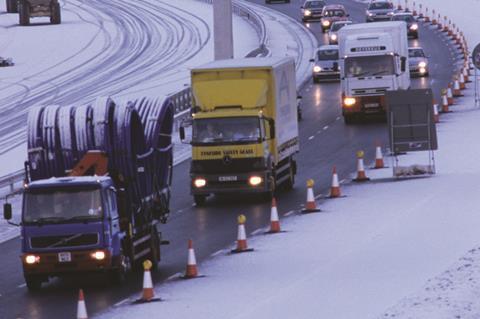 Over the coming days many industries will begin to wind down for Christmas, but retailers and carriers will continue to operate at full speed until the big day itself.
While the peak season is in full swing, the majority of this year's media focus has been on Black Friday – and rightfully so when you consider that UK consumers spent £1.1bn online on that one day alone, according to research conducted by Experian and IMRG.
In total, we successfully processed just over 7.7 million parcels between November 26 and December 2, and with Brits spending record figures online, we were immensely pleased to provide our retail clients with such an effective and efficient service.
All in the planning
The most successful element of any major logistical operation is planning.
Last year, the popularity of Black Friday took the whole industry by surprise, but this time around both retailers and carriers knew what to expect.
Our success is testimony to the meticulous planning between our client managers and retailers, combined with the hard work and dedication displayed by our teams across our hubs and depots.
"Our success is testimony to the meticulous planning between our client managers and retailers"

Martijn de Lange, Hermes
Over the course of 2015, we have also invested in a secondary sortation tier at our fully automated hub in Warrington, opened another 125 sub depots across the UK and added another 3,000 couriers to our network for the peak season.
This investment has boosted our overall capacity, increased the efficiency of our operations, and helped us to deliver a fantastic service over the course of the Black Friday weekend and beyond.
Our service has been affected by the flooding in the North, but we have dealt with this challenge head on and our dedicated workforce really pulled together to find workarounds. Couriers have often taken 60-mile detours to complete their rounds.
Of course, there is still a lot of work to be done ahead of Christmas, but we can take great pride from our accomplishments so far.
Over the next two weeks we will continue to work very closely with each and every one of our clients to ensure the remainder of the peak season is both highly successful and profitable.
Looking to the future
As soon as the festivities are over and the New Year has been welcomed in, our team will quickly turn its focus towards Peak 2016.
As well as strengthening our network even further for future, we will be launching some fantastic and innovative new solutions that will benefit both our retail clients and their customers.
I look forward to sharing those exciting new developments with the readers of this blog in due course, but until then, on behalf of the Hermes team, I'd like to wish you a very merry Christmas.
Martijn de Lange is chief operating officer at Hermes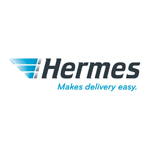 Hermes' vision is to be the carrier of choice for every end customer in the UK. The company currently delivers parcels on behalf of 80% of the country's top retailers and etailers.