While some retailers are concerned about store closures and reduced demand, others are more worried about having enough stock to get through the crucial Christmas period.
Delayed orders, clogged ports and unprecedented consumer demand for certain categories has created a supply bottleneck that will hit some retailers in the vital Golden Quarter.
Retailers are struggling to mitigate the impacts of a supply chain issue that has been building up since March, with The Entertainer boss Gary Grant warning the situation is so bad there may be empty shelves come Christmas time.
Retail Week explores the categories most affected and how shortages could impact the industry over the coming months.
Port pandemonium
Reports surfaced over the weekend of chaos at Felixstowe port in Suffolk, where shipping containers full of consumer goods are waiting to be unloaded.
Part of the problem was a shipment of 11,000 containers of vital PPE ordered by the government blocking other ships from entering the port, creating a serious congestion issue.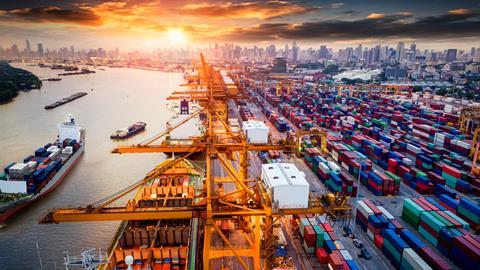 Certain ships have been diverted to other ports, delaying delivery of orders to retailers all over the UK.
The problem has been exacerbated by the backlog of orders in Chinese factories, where staff are working overtime to clear shipments that were delayed during the peak of the pandemic.
Grant explains: "Supply was disrupted by coronavirus affecting Chinese factories earlier in the year, then companies pausing their buying, like we did, for nearly three months while we waited to see what the future looked like. Many of the orders that would've been placed [for Christmas stock] were deferred.
"You've now got factories in China absolutely run off their feet, unable to increase production and fully booked for the foreseeable future.
"You've now got factories in China absolutely run off their feet, unable to increase production and fully booked for the foreseeable future"

Gary Grant, The Entertainer
"That's now led to a capacity issue with containers leaving the East – both finding empty containers or getting them on boats, which has also resulted in increased costs because container prices are rising."
The prospect of Brexit has also caused a rush for retailers to secure stock before the new year, exacerbating already stretched capacity overseas.
Unexpected demand
When the first lockdown regulations were put in place, retail held its breath as it waited to see what consumption would look like going forward, which meant delaying and reducing orders for the year ahead.
Cushman & Wakefield retail and logistics partner Tim Crighton points out that the order time for products far sourced, typically in east Asia, is around 12-16 weeks, which means retailers were planning for Christmas when pulling orders during the first lockdown.
He also points out that some manufacturers in Asia pivoted to produce PPE to offset the lack of retail orders. This has reduced capacity as supply was turned back on.
PwC senior retail adviser Kien Tan explains this, coupled with buoyant consumer demand in categories such as homewares, toys and games, and cycling, has created a stock issue in those areas.
Tan points out that many consumers have been unaffected by the pandemic and are in fact making savings by not going out or making big purchases including going on holiday.
"Most of retail had no idea there was going to be a boom when the shops reopened on June 15"

Kien Tan, PwC
This has freed up spend on consumer goods, particularly in the home where people have spent more time living and working.
Tan says: "Most of retail had no idea there was going to be a boom when the shops reopened on June 15. Suddenly there is this massive demand, which is great because then you clear all your stock. But there was less stock in the system already due to China being closed.
"In certain categories it's already become a problem – you can't buy a bicycle, for example. In other categories, kids are at home more so even though schools have reopened, you can't go anywhere in half term, for example, which means toys and crafts. Outdoor and garden stuff has been really popular too."
"Supply chains all work on predictability and this year has totally screwed that up"

Tim Crighton, Cushman & Wakefield
Crighton says: "Supply chains all work on predictability – being able to anticipate the level of demand from customers and respond by matching that demand to the supply rate of product – this year has totally screwed that up.
"It's also really important to remember that Covid has not been equitable to all retailers. You've got peak demand from those retailing well and those struggling are trying to hold back stock and orders, which puts huge pressure on supply chains and ports in particular."
Which products are impacted?
Some retailers will have planned their seasonal ranges in the second quarter, when the UK was in the throes of the first lockdown and many were cautious about forward orders.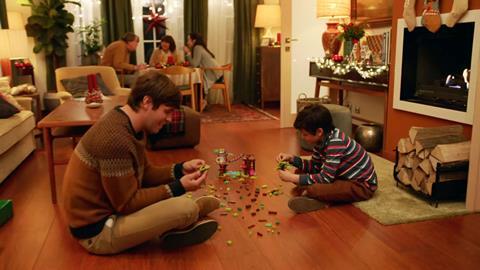 The all-important toys category – the staple of the Christmas season – is one of the sectors facing major shortages.
Lego is reportedly working 24 hours a day, seven days a week to try to keep up with orders from retailers. The Entertainer says its delivery from the toy manufacturer was 40% below what was ordered for November.
This is made worse by the fact that Lego has been popular throughout the pandemic for adults and children alike – causing an uptick in demand that is proving impossible to keep pace with.
Electricals is also being impacted, with retailer AO.com saying shipment delays are causing havoc in its warehouses.
"Felixstowe is a mess at the minute, so there is a lot of product being unloaded elsewhere and redirected by road, and also being redirected through Liverpool," says AO chief executive John Roberts.

"Over a third of the product we receive is arriving at the wrong time. That might sound like a very simple thing, but when you're planning labour and bays in warehouses, it adds a phenomenal amount of complexity and quite a bit of cost as well."
"Over a third of the product we receive is arriving at the wrong time. It adds a phenomenal amount of complexity and quite a bit of cost as well"

John Roberts, AO.com
Tan says homewares has struggled to replenish stock after a surge in demand during the first lockdown. He says customers are still struggling to get hold of certain products such as barbecues, outdoor heaters and garden tables.
Indeed, on Homebase's website, just one of its extensive range of outdoor heaters is available to purchase for delivery in three weeks' time, while just three of its outdoor table and chair sets are available. At B&Q it's a similar story, with no electric heaters on the website, and only three outdoor furniture sets and one of each type of barbecue in stock.
Of course, not all sectors are impacted. With fewer events to go to and social gatherings restricted, many fashion retailers are still overstocked and are likely to be throughout the Christmas period and beyond, according to Tan.
A very Covid Christmas
All of this could lead to empty shelves this Christmas as retailers await stock. Grant has urged shoppers to buy earlier or risk facing disappointment.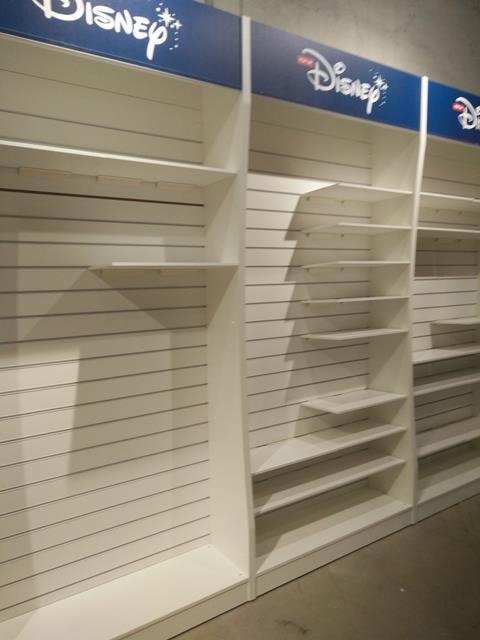 Tan says there's very little retailers can do to fill stock gaps before Christmas as factories and logistics providers are working flat out to catch up on the backlog.
He points out that retailers around the world are fighting for the same popular items, and highlights that bike retailers are still struggling for stock after the first lockdown brought unprecedented demand.
He says retailers around the world will all be in the same position and fighting for the same stock out of China.
However, he suggests that retailers could try to push shoppers to other in-stock items during this period. Discounting or additional marketing may be needed to entice shoppers to buy these products if must-have items sell out.
But Grant is right. Consumers with their heart set on a specific gift would be wise to place the order sooner rather than later to avoid disappointment this Christmas.