PAID FOR POST
More voices from the retail industry
Businesses that aren't using data in real time are missing out on a huge opportunity, says Confluent director for business value consulting Lyndon Hedderly.
It doesn't take a global pandemic to realise that the days of traditional bricks-and-mortar retail are numbered. That said, it certainly helped.
Digital commerce could hardly be described as a new normal, with companies increasingly focusing their marketing efforts towards omnichannel and social platforms in recent years.
In 2020, 87% of UK households made online purchases, according to Statista, cementing the UK's position as the most developed ecommerce marketing territory in Europe.
"In the age of individualism, the personal touch is everything"
The competition runs amok in the digital landscape and businesses' ability to keep their seat at the table rests on their ability to harness data to create an unparalleled customer experience.
In the age of individualism, the personal touch is everything. With 71% of consumers feeling frustrated by an impersonal shopping experience, according to research by Segment, knowledge is power for a brand looking to satisfy and retain its customers.
From page-clicks to purchases, every user interaction creates a data event, in turn creating an opportunity for brands to offer a unique user experience.
The ability to understand and respond to customer behaviour in real time could be a game-changer for brands looking to distinguish themselves in the digital market.
As McKinsey & Companys says, companies that can maintain omnichannel personalisation "can achieve a 5-15% revenue increase across the full customer base".
Making real-time decisions
As such, being able to make real-time decisions based on an event has never been more critical.
If a customer is browsing online for a product that is out of stock, the retailer has missed a significant opportunity by discovering that data days later.
The customer will have already taken their business elsewhere. In fact, one in three customers will abandon a favoured brand after just one bad experience, according to analytics firm SAS.
By responding to events as they are detected, businesses can build customer acquisition and customer loyalty.
"Two-thirds of data is sat there collecting dust when it could be harnessed to streamline operational agility"
Supply chain management has long been a data-driven process and real-time analytics are becoming all the more essential to navigate the ever-growing volumes and sources of information available in the digital sphere.
However, approximately two-thirds of data available to firms is just sat there collecting dust when it could instead be harnessed to streamline operational agility.
Brands could improve their ability to align inventories with customer interfaces, collect critical data and move towards a more fluid and meaningful customer experience.
However, in many cases, there is still much work to be done. Without a scalable data platform, brands will continue to find it more and more challenging to ensure they're in the right place at the right time.
To learn more about the power of data in motion, click here.
In partnership with Confluent, Retail Week is hosting a virtual event entitled Data decoded: moving from customer insights to actionable intelligence. The event will be broadcast on Thursday June 3. Click here to register.
Lyndon Hedderly is director for business value consulting at Confluent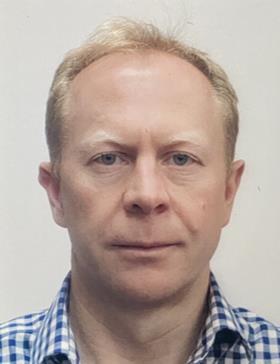 Lyndon Hedderly has more than two decades of experience in enterprise software and infrastructure. For the past three years, he has led Confluent's business value consulting (BVC) practice.
Prior to that, he built the BVC practice at Acquia – a digital experience platform company – and was on the founding team of a UK start-up with an enterprise infrastructure platform and analytics solution. In addition, he spent 12 years with Accenture's IT strategy practice.

Confluent is pioneering a fundamentally new category of data infrastructure focused on data in motion. Confluent's cloud-native offering is the foundational platform for data in motion – designed to be the intelligent connective tissue enabling real-time data, from multiple sources, to constantly stream across the organisation.
View full Profile