Waitrose plans to double the number of its stores over the next 15 years as it seeks to increase its presence in the north of England.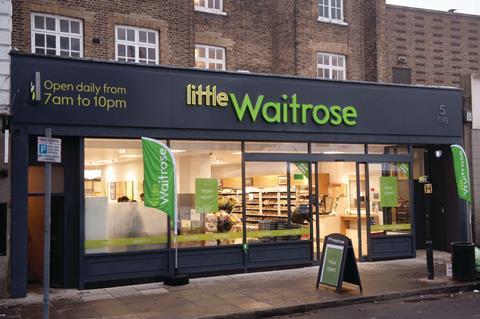 Waitrose managing director Mark Price told the Cheltenham Literature Festival that Waitrose had identified up to 300 sites as part of a 10 to 15 year expansion plan, according to The Daily Telegraph.
Price outlined the supermarket's expansion plans in response to an audience member asking when its shops would reach "the frozen North", which referenced Waitrose's small presence in the north of England.
He reassured the audience member that the supermarket is "definitely" pushing into the North, but is "not in a mad rush".
Price explained the supermarket is following a "monastic expansion policy" rather than a rapid expansion because it believes the communities and shop's partners are more important.
Waitrose has around 300 stores nationwide and is in the process of adapting its business for changing consumer habits following the growth of ecommerce, which Price has labeled the "biggest single change" since the advent of the supermarkets in the 1950s.
The supermarket is adapting for online with initiatives including a standalone pet product website that launched last week and online collection points at tube stations.