Luxury shoe shop Tracey Neuls has turned its Marylebone outlet into a lecture room in a clever link-up with the London Design Festival.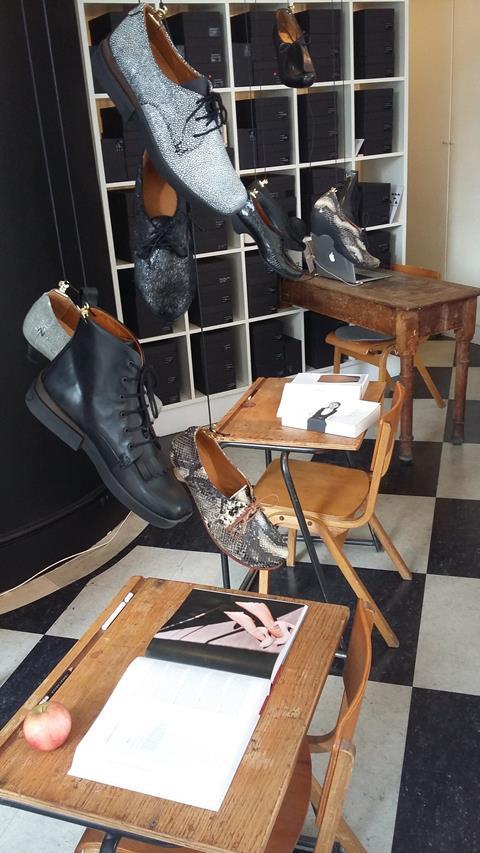 As part of this year's London Design Festival, fancy footwear shop Tracey Neuls has transformed its store in Marylebone Lane into a classroom to make it the setting for a series of lectures and talks.
School desks and chairs have been installed and magazines and books placed on them to create a scholarly vignette, while the ledges inside the windows have black pencils scattered along them – fostering the sense of a rudimentary schoolroom.
In suspense
This is a shop, of course, and therefore the product also has to be on hand – and to this end, the shoes have been suspended from strings attached to a metal grid bolted to the ceiling. The combination of the mundane classroom fixtures with the exotic (and, in a number of instances, brightly coloured) stock makes for a store window that would be hard for passers-by to ignore.
Rather more to the point, this is a very low-cost example of linking up with a local event in order to help it and the retailer get their messages out to passing shoppers. Display need not cost you your soul, even in central London.