Yoga and sportswear retailer Lululemon is in talks to open four new stores in the UK as it prepares to expand into mainland Europe.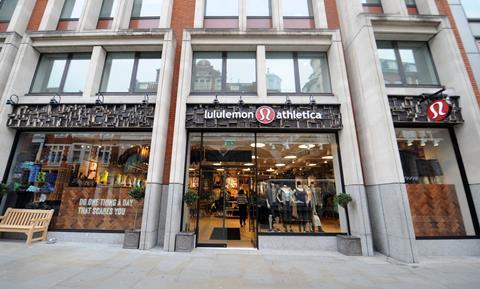 The Canadian retailer is on the verge of completing deals on four stores in the UK, Retail Week has learnt.
At present Lululemon has just one full-line store here, after making its UK and European retail debut in April this year with a store in London's Covent Garden.
It is not known where the four stores are located.
Lululemon is also eyeing a number of European countries for store openings, including France, Belgium, Switzerland and the Scandinavian markets.
In line with its established property strategy, the Covent Garden full-line store was followed by a number of openings under its showroom format, which are not focused on retail, but offer a space for yoga and fitness classes.
It now operates five showrooms in the UK – four in the Southeast and one in Edinburgh.
Unveiling its third-quarter results on Thursday, Lululemon said that it aims to have 20 full-line stores open across Asia and Europe by the end of 2017. At present it operates 289 worldwide.
The Vancouver-based retailer has appointed CBRE to oversee the growth of its portfolio into the UK and on the mainland.
CBRE and Lululemon both declined to comment.