Shopping centre group Intu reported that weak sentiment towards the retail property market has led to a decline in value of its properties of £650.4m – a 6% fall.
That propelled Intu into a first-half loss of £503.4m versus a profit of £122.7m in the previous comparable period. However, Intu chief executive David Fischel said he was pleased by its interim results, which were delivered in challenging conditions.
Intu, which owns shopping centres such as Manchester's Trafford Centre, said footfall had remained robust despite adverse weather, and occupancy rates remained high.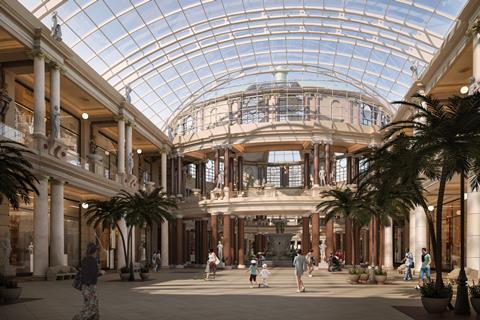 He said shopper traffic had "significantly" outperformed the ShopperTrak benchmark, showing a decline of 1.3% rather than -3.3%.
Intu reported "minimal impact from the administrations and CVAs" during the six months to June 30 and noted that department store group House of Fraser is retaining all four of its stores in Intu locations.
Closures resulting from administrations and CVAs hit Intu's annual rent roll by 0.9%.
Like-for-like net rental income increased by 1.3% in the first half, when the occupancy rate was 97%.
Fischel said: "During a period of weakening sentiment in the retail market, which has impacted prime shopping centre valuations, Intu has delivered a resilient operational performance in the first half of 2018.
"This reflects the high quality of our business, which was able to perform in a challenging retail environment. Intu centres are in prime locations with high footfall and offer plenty of opportunities to increase density through additional mixed-use developments."
Separately, Fischel is to leave Intu once a successor is found. He has been chief executive since 2001 and had intended to leave once the planned merger with Hammerson – since abandoned – had been completed.