2018 may have been marked by mass store closures, but there have also been high-profile openings. John Ryan takes a look at what's been happening.
Zara, Westfield Stratford, London
The great majority of Zara stores look pretty much the same, irrespective of location, and to an extent this is one of its strengths: the ability to satisfy shoppers across a very broad range of markets.
That said, there are definitive flagships in its portfolio and the extended store in the Westfield Stratford shopping centre is a case in point.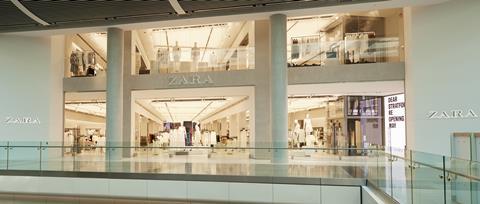 This two-floor store, which is just short of 50,000 sq ft, is a 'store of the future' for the core Inditex fascia, and while this is a much-abused term, a quick visit to the click-and-collect area should be enough to convince most shoppers that this is the case.
Here, when a QR code is scanned or a PIN is entered, a robot brings the pre-ordered item to a slick-looking hatch where the shopper is waiting in less than a minute: space age.
All this and a good-looking store too, with self-scanning being a checkout option and screens and lightboxes adding to the overall ambience. This is about using digital and tech in a user-friendly manner.
Primark, Toulouse
Almost every year there is a store opening that involves a retailer making more of an already fine building.
For 2018, there can be little doubt that one of the contenders for top honours in this category has to be Primark with its Toulouse store, which opened this autumn.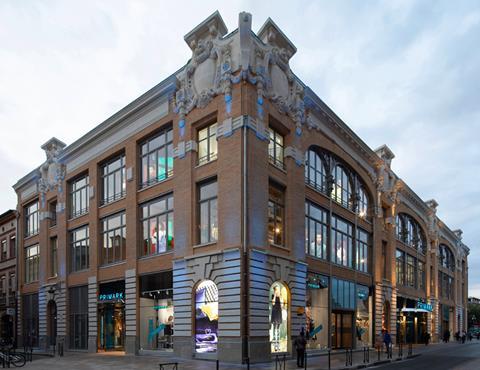 A 'Belle Epoque' affair with glass, cast-iron and mouldings across much of the exterior, Primark has made more of what was there by using light to accentuate the store's more beguiling features in its signature blue.
Within, the talking point is the central atrium with balustrades on each level and glass screens with see-through graphics.
This is a store that has no need for digital trickery to create an effect. This is glamour on a fashion-garment budget, and on opening day there were queues around the block.
Sometimes there is much to be said for keeping things simple and working closely with what already exists.
Nordstrom Men's Store, New York
Given the travails of the sector, it was a surprise to see that Nordstrom decided to open its first East Coast store, targeting a new demographic close to Columbus Circle, on the southern edge of New York's Central Park.
The outcome is a three-floor store aimed at affluent midtown male shoppers (a women's store will open in 2019), which puts contemporary fashion and digital centre stage.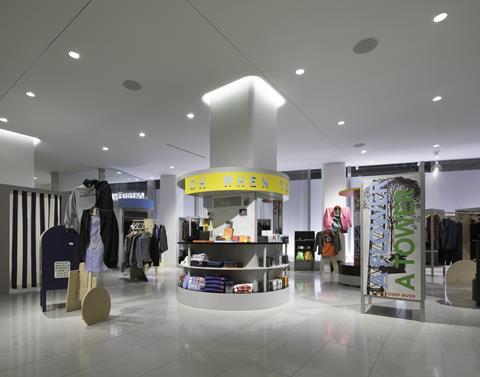 This means everything from a suit department featuring screens where a digital avatar of the shopper can be viewed wearing a selected two- or three-piece suit, to a 'bin' that allows those who have ordered from Nordstrom.com to return unwanted items by scanning and depositing.
The store interior itself is a strong piece of design, easy to make sense of and with a quiet sophistication.
Opening a new department store in the current climate is brave, but to do so in a market not short of department stores where you are virtually unknown looks almost heroic.
Sainsbury's, Selly Oak, Birmingham
Big spaces are counter to much current thinking when it comes to supermarket retailing at the moment, with all the running being made by convenience. Yet last month Sainsbury's reached the end of a 10-year project to open a 67,000 sq ft store in Selly Oak, Birmingham.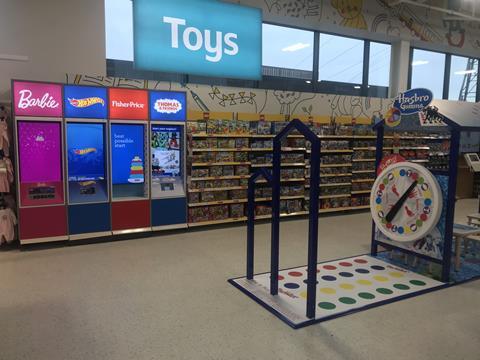 Food retailer this may be, but what really marks it out, apart from its size, is the sense that this is almost a department store on the Continental model, which includes food as part of the proposition.
With the first Oasis shop-in-shop (1,200 sq ft) sitting alongside space devoted to the own-brand Tu range and semi-standalone spaces having been carved out for Argos, Habitat and a Chad Valley-dominated toy shop, this does not feel entirely like a traditional grocer.
All this and a new-look café that might actually make the shopper want to pause, relax and choose something from The Little India Kitchen or Wok Street make this a store worth visiting.
Leroy Merlin, Place de la Madeleine, Paris
Large-format DIY is something that tends to be confined to the urban fringe, but French home improvement retailer Leroy Merlin opened its fourth store in central Paris this year.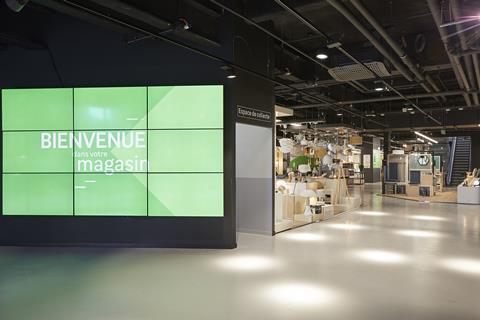 What marks this one out is that it is in a former 1930s underground car park, and one of the store's entrances is the former ramp that took cars from street level to the Stygian depths.
Nearly 54,000 sq ft sounds like a lot, but this is the smallest store in the Leroy Merlin estate.
As well as the ranges that might be expected of a DIY retailer, there is also a room where those who want to carry out projects in a workshop environment with all of the tools on hand can do so, for a few euros an hour.
All this and room installations throughout make this feel more like a handyman's Ikea than a nuts-and-bolts DIY merchant.
RH (Restoration Hardware), Meatpacking District, New York
Furniture and homewares retailers need space, but if they are upscale they also need to be where their shoppers are likely to be.
With this in mind, RH (formerly Restoration Hardware, based in San Francisco), which sells very aspirational furniture and soft furnishings, has opted to open a 90,000 sq ft, six-level branch in New York's highly fashionable Meatpacking District.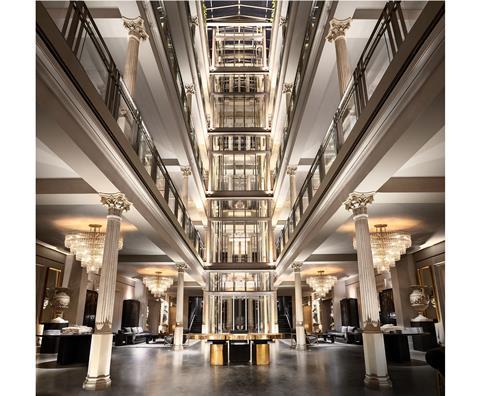 From the moment the shopper enters, the idea is that the resemblance should be to a beautifully furnished apartment where expense really does not matter. As such, this is probably the retail experience of 2018, although the management really would not want it to be referred to as a shop – far too vulgar.
And when the shopping is done, this RH boasts a rooftop restaurant that would be as good as anything in a neighbourhood filled with chichi eateries.
This is retailing on the grandest scale and it seems likely that it will attract visitors and curiosity-seekers as well as shoppers.
Eat17, Hammersmith
At the better end of things, the line between convenience and dining is somewhat blurred, and in general the experience is better for it.
In 2018, perhaps the prime exponent of this is Eat17 with its latest outpost in Hammersmith offering a store where shoppers are likely to slow down, rather than speed up, which is almost entirely counter to much received wisdom about convenience.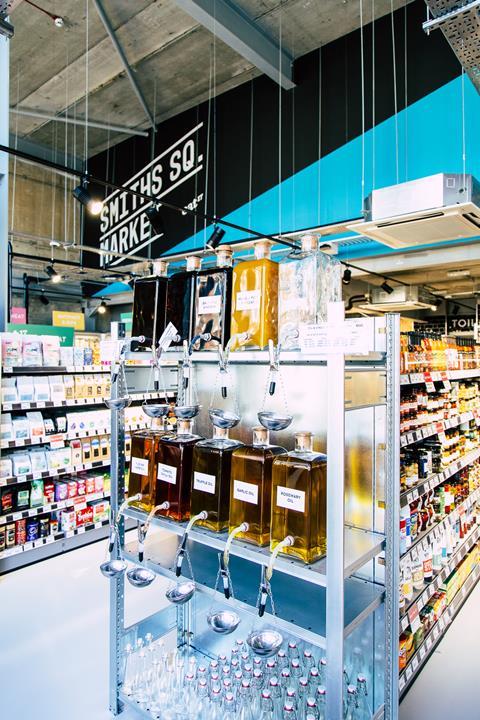 The store has highlight elements that range from corrugated metal container-style spaces for individual product offers to a seating area that links the eating space with the store's grocery section.
Also worth noting, given the move away from packaging, are the refillable food lines, more than 100 of them, which are available alongside the more traditional ambient products from Spar.
There are currently three other Eat17 stores (the name comes from the fact that the first store, opened in 2006, is in Walthamstow, E17) and this latest addition goes a long way towards justifying the graphic on the store exterior that states: 'Not Your Average Store'.