The peak Christmas trading period may have been unlike any other but, as Retail Week's Golden Quarter 2021 report shows, there are consumer trends and behaviours that will have longevity.

Online UK non-food sales increased by 24% in December 2021 on December 2019, while UK store footfall decreased by 19% compared with the same month in 2019.
These are just two of the insights covered in Retail Week's latest in-depth digital report, Golden Quarter 2021: Lessons for the year ahead, published today.
Produced in association with Criteo, DHL, TrueLayer and Yotpo, the report takes a deep dive into how consumers shopped across the period and what the new shape of peak trading looks like with in-depth analysis of the strategies that helped retailers win, as well as asking what this means for 2022. The report also includes Retail Week's Christmas trading league table.
Here is a snapshot of five essential lessons covered in the report that will help retailers get ready for the next all-important peak period.
1. Shape your proposition in line with the microenvironment
Inflation and the general cost of living are on the rise, so retailers that opt to raise prices should do so with care and caution if they do not want to lose financially pressured customers.
Meanwhile, working from home is set to persist in 2022 and beyond, which will have major consequences for certain product categories, store locations and the continuing rise of online shopping.
The retailers that tweak their product, format and channel strategies in line with this trend will be well set to succeed as the year rolls on.
2. Disruption is the new norm
There is only so long retailers can start looking forward to things returning to 'normal'. The reality is that through digital evolution, Brexit transition, the pandemic, global supply shortages and environmental concerns, retail has always had disruptive forces to contend with. Why would that change now?
There is always something new and unpredictable around the corner about to impact trading, so it is crucial for those in this industry to be prepared and to build flexibility into their operations.
3. Tailor marketing to the relevant channel
Whether it is general brand building or the all-important Christmas ad, marketing should be a multichannel affair – distributed on TV, billboards, online, email, social media and more.
The most impactful campaigns keep a common thread across each channel but they are tailored to the audience they are expected to reach on those different mediums. Do not just cut and paste one ad for TV, TikTok and train stations.
As Aldi has shown with the popularity of Kevin the Carrot, memorable characters can help build your brand at crucial times of the year.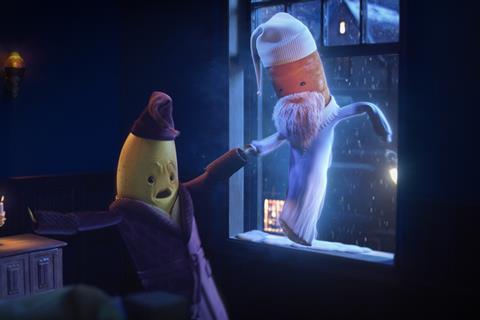 4. Whatever your strategy, communicate it to customers
Consumers prepare for Black Friday shopping around a month in advance, so retailers need to inform them when their Sale starts and what product is featured if they want to drive up revenue during this frenzied spending period.
Likewise, do not enter these Sales periods if you do not see the value. Next is perhaps the largest example of a UK retailer that does not participate in Black Friday and its total sales in the eight weeks to Christmas were up £70m more than the company expected.
5. Prepare for peak earlier than ever
For many retail sectors, Christmas and the December gift-buying period have traditionally been the busiest time of the year, but with Black Friday and other mega-Sales-day events, triggers of consumer spending are creeping in much earlier on the calendar – stretching out peak trading.
Combining this with the supply chain disruption expected to continue in 2022, retailers must ensure their operations and customer messaging for peak trading are prepared and in place much earlier than in the past.
In short, retailers need to start thinking about how to deliver for peak trading right now.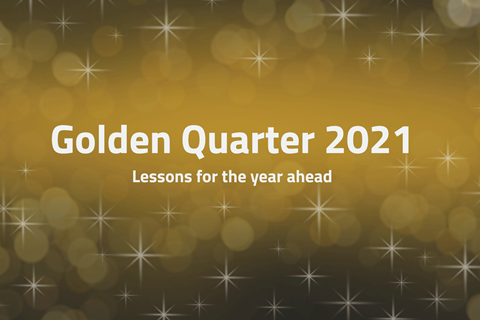 These crucial strategies are just some of the analysis and insight covered in Golden Quarter 2021. Access your free copy today to discover:
Which retailer leads the Christmas trading league table
How consumers shopped during golden quarter 2021 and what influenced purchasing decisions
The new shape of peak trading
Who were the season's big winners and losers
The winning strategies that helped retailers through the storm