The French sports retailer aims to open up to 50 stores in the next three years and says it sees the potential for up to 100 UK shops.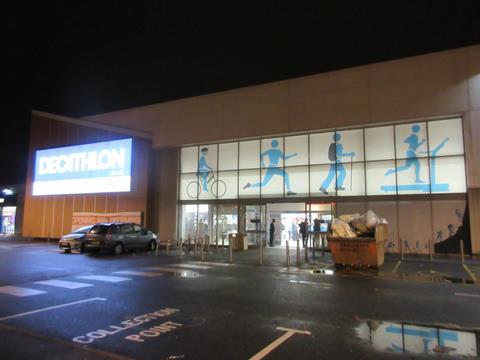 Thibaut Peeters, UK chief executive of Decathlon, said yesterday the business will open "40 to 50 stores in the next three years" at a presentation to mark the opening of the retailer's 18th UK store, in Croydon, which welcomes its first shoppers today.
He added that there is the potential for up to 100 stores here.
Decathlon has been in the UK since 1999 and its warehouse-style format, which is almost identical to those it operates in France, has made slow progress, although it has doubled its store count from just nine stores in 2009.
Decathlon signed for the 27,000 sq ft Croydon store, on the site of a former Kiddicare on Croydon's Purley Way, in October.
Peeters said that 2014 has been a "record year" for store openings for the retailer in the UK with four new branches: in Braehead, Oxford, Harlow and Croydon. He added that another store has already been earmarked for 2015.