Retail Week's latest report features new analysis of the retailers that expanded their store footprint the most from January 2019 to March 2022. It also features data from Local Data Company to show the sectors that are driving store growth and where the opportunities lie.
Frasers Group, Mountain Warehouse, Crew Clothing, Uniqlo and Homebase are the top five retailers in the UK by store growth over the past three years, as shown by exclusive Retail Week Prospect data analysis of store and concession volumes.
These findings and many more are explored in The Great Store Revival: New locations, new players and new opportunities.
Produced in association with Cegid, the report also features data from Local Data Company on the growth and decline of UK store formats and locations over the past three years, store growth by sector and the role of independent retailers.
With stores bouncing back, The Great Store Revival provides a springboard for retailers to adapt their store strategies to drive footfall and stay relevant in 2022 and beyond.
Frasers Group: A look at its store strategy
Expanding store footprint through acquisitions
Investing heavily in experiential retail and in-store CX
Development of frontline staff is a central focus
Frasers Group, with a 63% increase in store numbers between 2019 and 2022 to 1,547 stores, is the runaway leader, buoyed by owner Mike Ashley's acquisitive behaviour before and during the pandemic.
Ashley's latest acquisition was online business Studio Retail, which he bought out of administration in February, and that followed the takeover of upmarket fashion retailer Psyche in January 2021 and gym and fitness chain DW Sports in 2020.
Prior to that, Ashley built a stake of more than a third in luxury brand Mulberry and a 16.4% stake in fashion brand Hugo Boss, as well as acquiring Game, Jack Wills, House of Fraser, Evans Cycles and Sofa.com during a busy period between 2018 and 2019.
At the time, Ashley described his intention to create the "Harrods of the high street" thanks to Frasers' multi-brand model.
Frasers Group has been heavily investing in experiential retail and store innovations, led by new chief executive Michael Murray, who before taking the top job in May was head of elevation.
The group's Wolverhampton store, complete with a beauty hall and modular flexible merchandising units, which are built with the capacity to be quickly changed or rearranged, was featured among Retail Week's 10 best new store openings of 2021.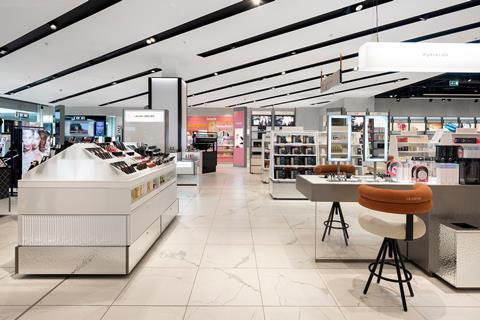 Murray views the opening of the new space as a "pivotal moment" in the group's elevation strategy as it looks to enhance the look and feel of its portfolio by giving greater focus to store experience and how the company does digital, as well as selling more premium products.
The elevation strategy also covers how Frasers Group is developing its staff. The group says it is "investing in creating a world-class learning and development programme to provide the best experience possible for our retail community" and the focus of this training is on service, product and operational excellence.
This type of training is being developed group-wide, but it will be particularly important in Frasers' burgeoning retail categories such as beauty, where product knowledge and a service/sale-led approach will be vital to driving success at the House of Fraser and Flannels fascias.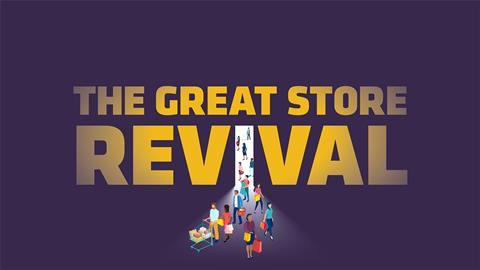 Get your hands on a free copy of The Great Store Revival today to access the full ranking of the top 30 UK retailers by store growth.
You will also:
Discover where stores are opening, what store formats are launching and how the market has shifted from 2019 to 2022
See which retail sectors are investing the most in physical retail – and which are not
Learn how independent retailers are making their mark on UK retail property

Cegid provides a global unified commerce and POS platform to help specialty retailers deliver a seamless shopping experience. More than 1,000 retailers rely on Cegid across 75 countries.