Argos has opened its first two digital stores in Sainsbury's supermarkets today in North Cheam, Surrey, and Nantwich, Cheshire.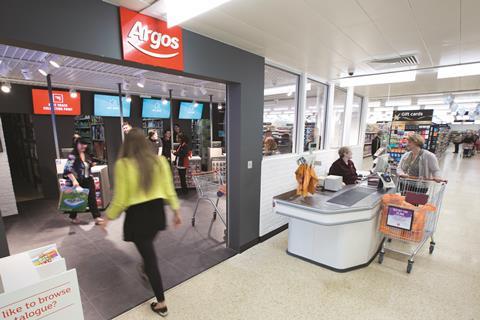 The two stores are part of a roll-out of 10 Argos concessions in Sainsbury's as it seeks to reach more customers, while the grocer has entered the partnership to help deal with its excess space and widen its offer.
The small-format digital stores offer customers the chance to pick up from a range of 20,000 products within a few hours of ordering. A same-day service will also be available to allow customers to collect their shopping from 4pm if they order before 1pm.
The two are 1,000 sq ft and the remaining eight Sainsbury's concessions will range in size up to 5,000 sq ft.
The other eight stores will open in West Hove, Crayford, Calcot, Bognor Regis, Durham, Rustington, Drumchapel and Keighley.
Argos director of retail and customer operations Steve Carson said: "Working with Sainsbury's will help us to bring the convenience of the Argos offer to more customers. This is the first time we have had stores in these specific locations."
Sainsbury's retail and operations director Roger Burnley added: "This partnership with Argos is one of a series of steps we are taking to ensure we continue to offer our customers a wide range of products at great value and to make their shopping more convenient. "