As shopping habits change, so too must the function of physical stores, or else they risk becoming surplus to requirements.
Adaptation is the key to survival in retail, and the physical store is not immune from the forces of change currently shaking the industry.
Just over 20% of the UK's retail spend is now generated online, according to the BRC-KPMG Retail Sales Index.
In-store sales are in decline and questions are being raised over the role of physical stores and how to measure their success.
That's not to say physical stores no longer hold currency. Far from it. Even Amazon is scouring the globe for retail space.
But, with choice, value and convenience now available at the click of a button, stores can no longer simply serve as places to buy things.
Where once a sprawling store portfolio equated power and dominance, now some of the world's most indomitable operators have barely, if any, shops to speak of.
And traditional retailers are beginning to reimagine the store model – seeking ways to shrink or repurpose cumbersome and expensive estates.
It follows then that the way retailers measure the performance of each store requires revaluation too.
What's the point of shops?
A good store can serve multiple functions. They can offer shoppers convenience, showcase unique product, boost brand exposure, create a memorable experience, become a community hub, uniquely target and serve a demographic, and be a place to give shoppers specialist advice.
If stores can be repurposed to support and enhance a retailer's online channels, the value of the physical store is reborn.
As Dan Mortimer, chief executive of tech consultancy firm Red Ant, says: "Savvy retailers are making significant changes to the way their physical stores operate – they're effectively becoming 'digital stores', with one question front of mind: 'What can we do to make it easier for customers to get what they want?'."
Mini-warehouses
Rob Barnes, a managing director in Accenture's retail practice, agrees that shops have gone from being the primary location to source products to places for research, engagement and to support the supply chain.
"Stores are still an absolute fundamental," he says, "even if just used for picking products and click-and-collect".
For many retailers, click-and-collect is now a significant footfall driver. Both John Lewis and M&S, for example, claim the majority of their online sales are collected in store.
"A good store can can offer shoppers convenience, showcase unique product, boost brand exposure, create a memorable experience and be a place to give shoppers specialist advice"
Consequently, stores are being viewed as logistics hubs for speedier, more convenient delivery.
It's time to rethink the dusty, hidden away, "retro-fitted" collection points, says KPMG head of retail Paul Martin, and instead make the most of this opportunity to impress and engage the customer.
To this end, John Lewis has made a feature of the collection point at its new Westfield London store – creating a comfortable, spacious lounge, in the centre of the store which features some product and screens for browsing.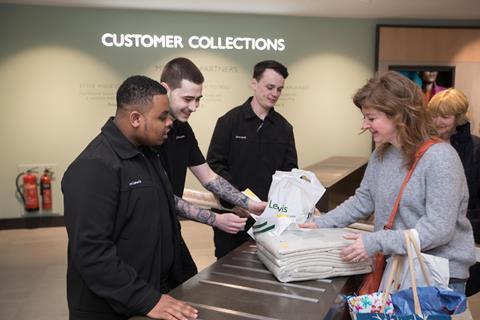 Screwfix too has bolstered its convenience credentials by installing dedicated click-and-collect desks, saving their busy customers' precious time.
Red Ant says there are further opportunities to harness here, including deploying technology that enables retailers to view what a customer has ordered and suggest complementary items that could be tried when they come into store to collect.
As click-and-collect becomes more prevalent, the necessity to have hundreds of expensive, big-box stores diminishes.
Even Ikea – famed for its 200,000 sq ft superstores – has opened a handful of much smaller 'order and collection points'. These are conveniently located hubs where shoppers can collect items ordered online, get advice on more complex purchases and order products for home delivery.
From showrooms to do-rooms
Likewise, bricks and mortar can facilitate memorable and unmissable experiences for shoppers, as stores evolve from showrooms into "do-rooms", where shoppers can participate in anything from classes to crafting.
Martin says that experience is "more than just putting a coffee bar" in stores.
He says: "Think about what your target audience is and who you're trying to attract to the store," he says, using the example of H&M in Times Square, which features a catwalk and DJ.
But what creates experience?
"It's engaging, it's emotional, it's exciting, it's escape – it has an essence. Stores need to think that way too," adds OC&C partner Michael Jary.
Last week, toy retailer The Entertainer overhauled its Westfield London store in the hope of becoming the shop that all children drag their parents to.
The shop features a 'Magic Mirror' , which also collects valuable customer data, a 'Launch Pad' area with iPads for children to play on and interactive flooring.
And Game, in the face of falling retail sales, has set about transforming and diversifying its 300-store estate to create a "community hub for gamers".
It has launched immersive Belong-branded gaming arenas, where its customers can gather and pay to play the latest releases, and is re-evaluating its store portfolio accordingly.
In some instances, Game is relocating to units that are large enough to house a gaming arena.
Chief executive Martyn Gibbs says: "One KPI that most retailers obsess about is conversion as a percentage, which means they are obsessing around getting someone in the store, getting them to pay for something and leave.
"But because we're creating local community hubs, we want people to come into our stores when they are purchasing, but also to talk about gaming, the latest releases, what games they are playing.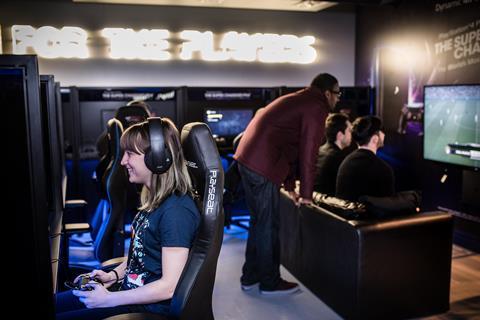 "Retail has got to adapt so it can match the level of engagement you want to have with your customer base, rather than just being a place to fulfil a sale."
Brand and confidence building
Stores also increasingly play the role of the brand-builder. Many firms – Dyson, Lego, Nike, Microsoft – are going direct-to-consumer with flagship stores in high footfall areas to bring shoppers closer to their products.
Meanwhile, pureplays are experimenting with pop-up stores and concessions to bring their businesses into the physical realm without weighing down on their low-cost models.
For traditional retailers, however, stores are increasingly being viewed as support centres – where shoppers, who may have done research first online, can receive advice and be confident to cross the all-important finish line.
This is common in furniture, where a large portion of customers still wish to touch and feel the product first – even Made.com has city centre showrooms to support its online sales.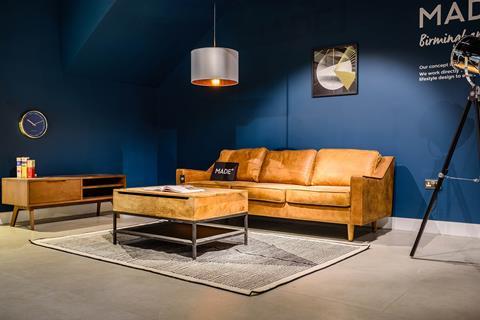 Both Dreams and DFS are investing in converging the in-store and online experience.
Dreams is introducing technology in store that gives staff a single view of the customer. They will be able to see what the customer has browsed online and help them with the next stage of the journey.
Sofa specialist DFS, which has been trailing a new, small high street format, believes that its optimal store size will eventually decrease to between 6,000 and 10,000 sq ft, compared with its traditional 10,000 to 15,000 sq ft stores, as customers increasingly use multiple channels and it develops leaner, digitally-enhanced concepts.
DFS boss Ian Filby says: "You've got to have a blended approach. Strong retailers that really understand omnichannel will make some expression of the brand accessible to the consumer locally as best they can – a blend of smaller formats and normal format stores that gives you the best coverage across the country, with a state-of-the-art web channel to link it all together.

"That's the future in our market where people still need to put their bums on the product."
New ways to judge store performance
As the function of stores evolves, the metrics used to measure their value are "no longer as relevant as they used to be", says Accenture's Barnes.
"The digital world changes your perspective dramatically," he says, "so new performance metrics are required that combine online and stores."
For example, what value does sales per square foot hold, when a store's function is to support online conversion, or to facilitate click-and-collect?
KPMG's Martin agrees that integrated thinking is "the only way to survive".
"If you view your business through a channel profitability lens you will go bankrupt," he says.
So retailers need to look beyond the contents of the till to ascertain the value of each store.
Practicology boss Martin Newman says that rather than calculating conversion rates, sales per member of staff or dwell time, "retailers need to measure the drivers of these".
"What is driving the dwell, for example, how much do they like your products, how effectively have they been merchandised?" he says.
"Retailers can learn a lot about the value of their stores from customer satisfaction scores as the focus of stores should be on building relationships and retaining custom rather than customer acquisition."
OC&C partner Michael Jary adds that "the retailers who have a future" will aim to drive engagement and experience, and "should be measured on the degree to which they enhance customer lifetime value".
He says that to justify continued investment retailers should pay attention to like-for-like sales at the catchment level, including online.
"This is better than a store-only view: after all OC&C typically finds that a third of web sales are store-enabled," Jary explains.
He adds that retailers should also measure footfall, engagement, repeat visits and retention.
"Retailers need to gather enough information to see how a stores performance might change during the year and consider how that might alter its design"

Martin Newman, Practicology
"If a store can attract high-value customers and entice them to physically experience a brand, then it can justify its role and a share of customer value whether the sale takes place then or later, in the store or online, or even through a third-party brand's other channels."
Newman points out that the value of a store can be boosted by the amount of customer data it generates.
This data can be collected using mobile POS or innovations such as The Entertainer's Magic Mirror, which collects the customer's email address to send the photo directly to them.
"There has to be value in it for the customer," Newman adds.
What's more, the value of a store can vary over the course of the year, Barnes points out, with many retailers relying on more than half of their business coming in over Christmas, for example.
"Retailers need to gather enough information to see how a stores performance might change during the year and consider how that might alter its design," he says.
An alternative could be to just open a pop-up for the holiday season, for example. Conversely, a store could be used to build brand credibility locally throughout the year, making it the obvious choice for shoppers when Christmas comes around.
These new measures and conversations expose how complex retail has become, Barnes says, since the internet "changed everything" and gave customers a proliferation of choice.
Retailers are evolving the way they work, but a shake-up on this scale won't happen overnight.
Still, it's a cut-throat world, and as the high street continues to claim victims, the time to revaluate the role of stores is now.