As the shockwaves of the latest retail CVA – House of Fraser – echo across the industry, the pressure mounts on traditional retailers to eke out profit from their store estate or risk suffering the same fate.
We look at five examples of creative, innovative ways to use store space and maximise profitability.
Walmart
Walmart is repositioning its large store estate as fulfilment hubs for online delivery or pick-up.
In terms of fulfilment, Walmart has recently converted 10 to 12 stores into dark stores, and to support online it has introduced convenient, automated pick-up towers to its massive Supercenters.
"Walmart's in-store pick-up solution is faster than a traditional pick-up counter"
The retailer is set to introduce 1,000 of these towers to its stores in 2018, making a clear statement: rather than fighting ecommerce, it is using its biggest weapon – a large store estate – to go digital.
Walmart's in-store pick-up solution is faster than a traditional pick-up counter – the retailer boasts that the towers dispense orders in under 45 seconds.
This reduces in-store queues and makes pick-up – a much cheaper fulfilment option – almost as attractive as home delivery.
Key takeaway: When adding in-store pick-up options, retailers need to focus on making these as quick and simple to use as possible or risk creating friction during the shopping trip and steering people away altogether.
Kroger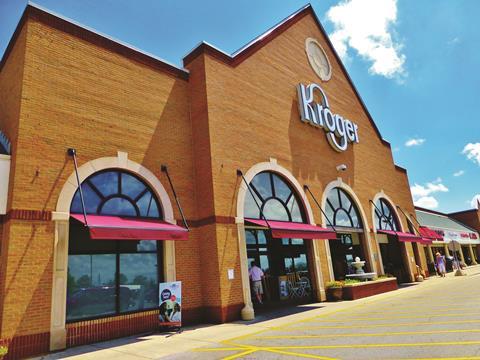 Bringing in partners or service providers that offer something complementary to the core business can give shoppers an additional incentive to visit the store.
US grocer Kroger is currently exploring a partnership with Ace Hardware – a network of independently owned and operated hardware stores.
The product range is complementary to Kroger's food offer – customers on a weekly grocery shop are likely to be interested in home improvement and DIY products, and these could even be impulse buys for some.
DIY is not a major revenue-driver for Kroger and this partnership is unlikely to cannibalise sales.
The benefits are two-fold – adding another reason for shoppers to visit a store and adding an additional revenue stream by leasing the space.
Key takeaway: When leasing space to other retailers, it is important to select operators whose offer is complementary, but not similar, to avoid cannibalising sales.
Alibaba
Beyond additional revenue, the store can be leveraged as a key source of shopper data to improve the online experience.
In China, Alibaba's online to offline (O2O) strategy is reinventing stores and driving bricks-and-mortar sales through its data and online platform.
Tmall can help retailers optimise their assortment and process digital orders. The online giant is licensing its solution to 10,000 independent neighbourhood stores this year, completely revamping the look, feel and branding of these – usually outdated – shops in the process.
The franchisees get a complete store makeover, while Alibaba gets crucial, granular data on millions of shoppers in rural areas where it didn't previously have a strong presence.
It has also integrated this technology into its own growing Hema store network, which currently totals 46 tech-heavy supermarkets in 13 Chinese cities.
Retailers with large physical store bases already have the networks necessary to implement data-gathering solutions. These can be used to optimise their product range and limit it to the most frequently shopped items, reducing costs and saving space.
This in-store data can also be used to improve the targeting of online offers. For example, it can allow the promotion of certain items to shoppers from a particular location.
If a particular range is popular in a certain neighbourhood, retailers can promote it to shoppers from the area, identifying them by their IP addresses.
Key takeaway: By using shopper data, collected in-store, retailers can optimise their assortments and save space.
Macy's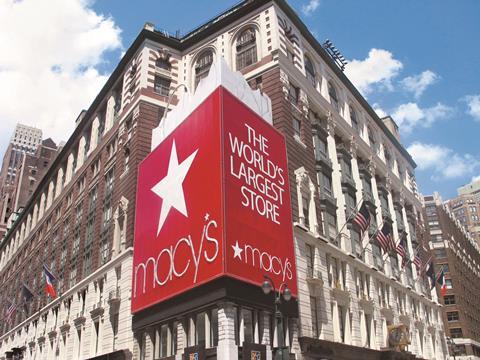 When all else fails, ageing retailers have been turning to acquisitions – and the expertise brought in from acquisitions – to boost their in-store experience.
This week, department store Macy's acquired New York-based experiential concept store Story and named its founder Rachel Shechtman as "brand experience officer" for the group.
Her responsibilities will include partnering with brands and creating better in-store experiences.
Located in New York's Chelsea neighbourhood, Story has worked with brands such as Jet.com and Dressbarn to curate 'rotating shopping experiences'.
It sells items from local producers and craftsmen, organised around different themes every few months, such as 'wellbeing' and 'made in America'.
Key takeaway: Locally produced goods and a constantly changing store look can draw shoppers in week after week, which is what Macy's is after with the Story acquisition.
Retailers that find themselves hard-pressed for ideas for store reinvention should turn to more successful concepts to acquire the necessary talent and expertise.
Whole Foods, Hy-Vee and Hmart
In the US, in-store restaurants and bars are evolving. With shoppers no longer impressed by a few tables or a coffee bar at the back of the store, grocers are finding new ways to lure in hungry patrons.
US supermarkets Whole Foods and Hy-Vee's in-store restaurants, for example, feature table-service meals, a diverse menu and craft beers on tap.
"Hmart has opened a Korean food hall, catering to the state's large Korean-American population"
While Whole Foods focuses on healthy, organic meals served in a rustic atmosphere, Hy-Vee attracts shoppers through its beer selection and rotating menu of local recipes, unavailable anywhere else.
Meanwhile, in Texas, supermarket chain Hmart has opened a Korean food hall, catering to the state's large Korean-American population and a local preference for Korean barbecue.
These developments go beyond the now ubiquitous in-store café to offer a full dining experience with lots of attention paid to local tastes and preferences.
Key takeaway: Retailers should focus on the experience, tailoring the menu to the neighbourhood's population. The key is to offer a unique dining experience – whether this is through a comfortable, distinctive atmosphere or a menu that isn't available elsewhere on the high street.
Focus on the customer to win
In the battle against online operators, stores can be a burden or an opportunity. To avoid falling victim to high real estate and labour costs, retailers need to create in-store experiences that can't be duplicated online, streamline their assortments and turn to partnerships to make the most out of their large shopfloors.
Focus is essential. Instead of trying to do everything, stores should pay close attention to their shoppers and cater to local preferences.
New services and partnerships should be considered carefully to make sure they complement the offer and don't cannibalise sales.
Most importantly, by responding quickly and effectively to changing shopping patterns, retailers can make sure their store estates are primed and ready to survive what is proving to be a challenging transition.