Multichannel has transformed shopping and forced big changes to the way retailers and landlords do business. Ben Cooper finds out how multichannel is revolutionising the out-of-town market.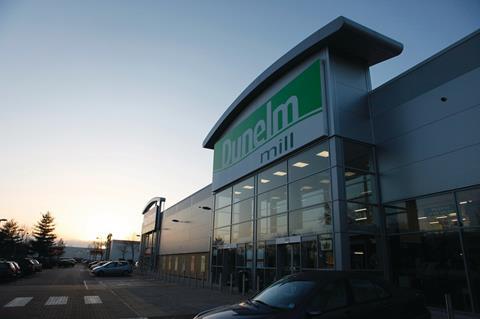 The announcement by Wickes in September that it is dropping 1.4 million sq ft from its property portfolio and "shrinking stores as the web transforms retail" has been seen by many as a sobering sign of the times. The days of giant retail property portfolios, it seems, are well and truly over.
But is it that simple? If the whole industry was going the same way as Wickes, you would expect hundreds of warehouse units to be lying empty on retail parks up and down the country.
Not so. Some retail sectors are expanding into retail parks and vacancy rates have declined in the past two years, just when things are apparently at their worst. So what's happening to the out-of-town market, and is multichannel really a threat to the traditional retail park?
"We're adding stores out of town at the moment and that's going to continue," says Pets at Home director of multichannel Matt Stead. "The multichannel side has surprised some sectors. If you take women's fashion it might make sense to have fewer stores, but on the whole it's about responding to how your customers are interacting with your brand".
First look at the facts. In the 10 years since 2001 there has been a consistent rise in the amount of vacant space out of town. Initially there was a steady rise – between 2001 and 2007 – and then a sudden leap up to a high of just under 12% in the first half of 2009 following a series of high-profile retail failures.
But then, just as sharply as it rose, the amount of empty space began to fall. If Wickes' example is anything to go by, and if the relentless rise of online shopping is indeed cannibalising store sales, this doesn't make sense.
If you then compare this with the amount of space retailers are taking out of town it seems the writing is anything but on the wall for retail parks. Research from out-of-town retail property consultancy Trevor Wood Associates shows that a total of 2.7 million sq ft of out-of-town space was added in the 18 months to January 2011 alone.
One possible explanation is simply that a retail park is a cheaper place to be than a high street, and the vacancy rates appear to back this up.
In-town vacancy rates are now stuck at an alarming average of 14.5%, and many towns have as many as 16% of their stores sitting empty. But cost isn't the only reason. "Retailers don't want to stay in their in-town shopping centre units because these don't offer what they want any more," says Neil Varnham, fund director of property investment fund Pradera. "There has been 10 to 15 years of increasing unit-size demand from retailers anyway, even without multichannel, and owners can't accommodate them any more."
This trend can be seen clearly when you look at research from CBRE and Experian in the latest Accessible Retail report, published by CBRE in June 2010. The report not only revealed a general decline in the overall amount of town centre space and a big increase in the number of out-of-town units between 2003 and 2009, but a significant jump – 487 units – in the amount of stores between 5,000 sq ft and 50,000 sq ft.
On the high street, the biggest decline in demand was seen in the smallest units, with 3,095 fewer stores of between 500 sq ft to 2,000 sq ft, and 1,108 fewer stores of 500 sq ft or smaller by 2009. For landlords of out-of-town schemes problems on the high street offer the perfect opportunity.
Spaced out
Hammerson is one of the UK's largest out-of-town landlords with a total of 4.2 million sq ft of retail warehousing space worth £1.1bn. Its director of retail parks, Andrew Berger-North, says the company is fully aware of the opportunities that retail parks offer.
He says that because of the problems on the high street in terms of satisfying retailers' unit space requirements "a lot of retailers are looking to out-of-town to fulfil that need. Demand for space out of town is high. More and more high street retailers are continuing to come out of town and that's going to continue".
Online retailing is only one of many reasons why some retailers might be deterred from opening new stores on the high street. But as click-and-collect takes off, many believe the retail park will really come into its own rather than suffer as a result. Cushman & Wakefield partner and joint head of out-of-town retail Martin Supple explains: "Retail parks are tailor-made for click-and-collect. We're definitely going to see retail parks being used more and more for that. Click-and-collect is going to fly through retail parks very fast where landlords get the format just right."
Another advantage of the retail warehouse, says Supple, is that as a unit there are relatively very few physical restraints and landlords can adapt their estates to suit the changing needs of retailers. He adds: "Retail warehousing is big open space. They're very simple boxes so if you want to change the store environment you can. It's very flexible."
Pets at Home is embracing the potential in the out-of-town market. The retailer has a big appetite for new stores, mainly out of town, and is experimenting with a smaller format unit of about between 4,000 sq ft and 6,000 sq ft to allow it to expand even quicker. Stead explains: "We need to keep adding space on retail parks. We can only do certain things like nutrition consultations while in-store. These are things we are doing to draw people to the retail park units and keep things fresh and new. The whole dwell time increases the more you're offering."
Retailers need to embrace multichannel to make their stores practical and inviting for customers, and landlords need to adapt their estates with online shopping in mind in order to make them attractive to retailers.
Some landlords are doing better at this than others. CBRE head of retail consulting Jonathan De Mello says there is a growing divide between the qualities of space on offer. "Good locations are the ones moving forward, whereas the others have become more and more challenged – there is a polarisation of the market.
"Some of the out-of-town landlords have been doing phenomenally well. Those are the ones that have reinvented themselves. They have brought in fashion and department store retailers and kept evolving their offer." And this is the crucial issue. It's not just that retailers are favouring out-of-town for new stores; they are actively relocating.
The fashion for retail parks
Latest Trevor Wood Associates research – which don't take into account the full year for 2011 – show remarkable figures in terms of out-of-town activity over the past nine years.
Fashion retailer Next – traditionally a staple of the high street – has increased its out-of-town presence by a staggering 887% since 2002, and moved from 36th on the out-of-town ranking to sixth in just nine years.
Next now has 2.89 million sq ft on retail parks alone. Also revealing is the movement just in the last year. The list of top 20 out-of-town retailers by space from 2010 to midway through 2011 remains largely unchanged on the previous year, apart from Pets at Home which has overtaken TK Maxx as the 10th largest retailer.
But in the top 20 listed there has been significant movement, with Wickes, Marks & Spencer, Toys R Us, Dunelm, Harveys, JJB Sports and Mothercare World all climbing at least one place in the rankings.
GVA associate head of shopping centre management Janet Franklin believes the growing trend of click-and-collect is less of a reason for retail park owners to be concerned than an incentive for them to improve.
She says: "There is change happening and I expect it to continue. I don't think anyone's expecting retail parks to disappear in the near future but the importance of the growth of online is something we're very aware of. Any space retailers are opening needs to reflect the changing ways that shoppers shop."
With more people using click-and-collect, increasingly the retail park – with its easy access, free parking and larger units ideal for holding stock – will become the preferred choice for those shoppers, if it's done right.
Trevor Wood Associates founder Trevor Wood says: "All types of retailers with click-and-collect need to be on a retail park. Multichannel means retailers need a larger unit for storage so they can guarantee having things in stock."
Nevertheless, many challenges remain. The fact that Wickes is embarking on such a deep series of cuts to its property portfolio is a sign that increasing sales via the internet invariably lessens a retailer's need for physical space no matter how much they embrace multichannel.
Drastic measures
As Wickes brand director Tony Holdway points out, the bottom line is ever-present in a retailer's property strategy, and with Wickes experiencing a 70% increase in online sales in 2010, a drastic decision had to be made: "As our online operations continue to flourish the need for large stores is reduced. Like most retailers, one of our biggest cost lines is rent. If we can cut down on rent without affecting our sales, it makes good business sense to do so."
Today the challenge for big national chains like Wickes, other than lowering overheads by selectively reducing the portfolio, is working out how to turn the stores they do keep into the perfect space for a modern multichannel business to operate in. Rather than retail warehousing now being under threat, Wood believes quite the opposite: that if it's done right it can be exactly the multichannel solution retailers are looking for.
"Multichannel offers the customer things you don't get on the high street," he says. "Having a bit of everything is the best way to do it, and out of town solves a lot of problems. If you get it right you have the best of both worlds."